What's on - Chinese New Year, music, surf and art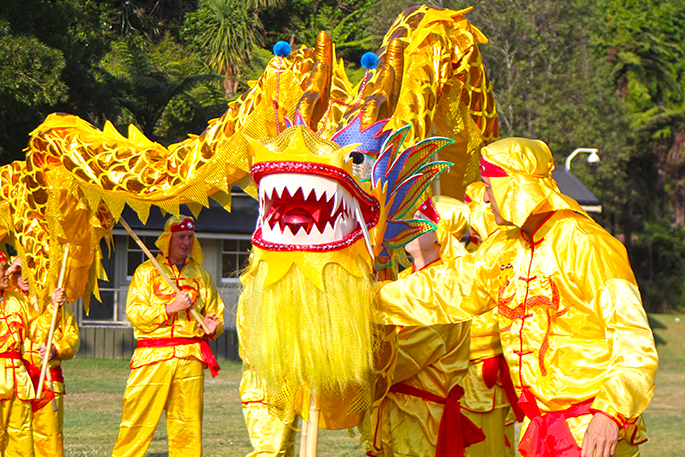 Kia ora and welcome to Saturday. Kia pai te ra, kia koa te puoro me te hararei.
Expect a fine, warm day today with light winds and afternoon sea breezes, perfect for outdoor concerts and festivals.
It's a one-layer-clothing day with an expected high of 29 degrees and an overnight low of 17 degrees. Sunset is at 8.34pm.
The Le Laperouse cruise ship is in port today, leaving this evening at 6pm. Tomorrow, the Radiance of the Seas and Noordam will both be berthed in the Tauranga harbour.
The current UV level is 7, which means that sun protection is required all day today even if it's cloudy, until 5.30pm. Cloudy days mask the UV risk.
Are you freedom camping? Click here for information on where you can find a camping ground.
What's on today?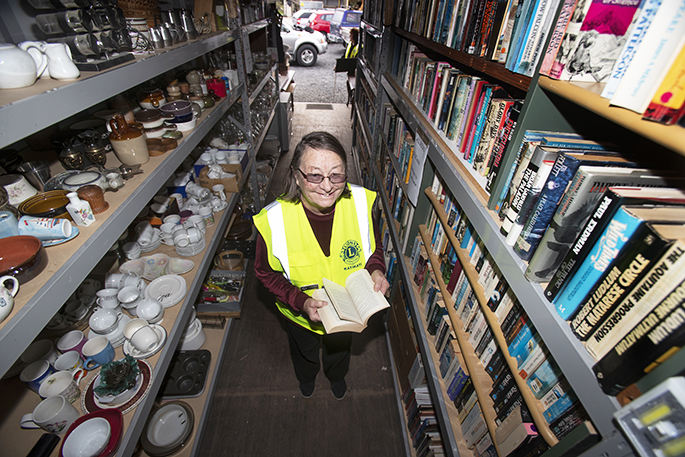 The Katikati Lions Garage Sale has something for everyone. Come along to the monthly sale at the containers behind the Caltex Service Station, Main Rd, Katikati, from 8am - 11am.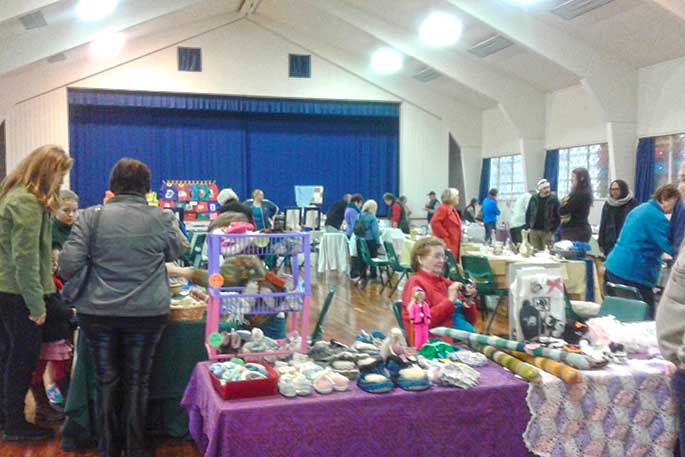 Greerton also have a market at the Greerton Hall from 8am – 12noon. Come along for all types of craft including sewing, knitting, woodcraft, jewellery, preserves including a special stall where the profits go to local charities, plants, beautiful glass engraving, Rawleigh's products, as well as bric-a-brac. Beverages and hot and cold snacks are available in the cafe, so meet your friends there for morning tea. More information here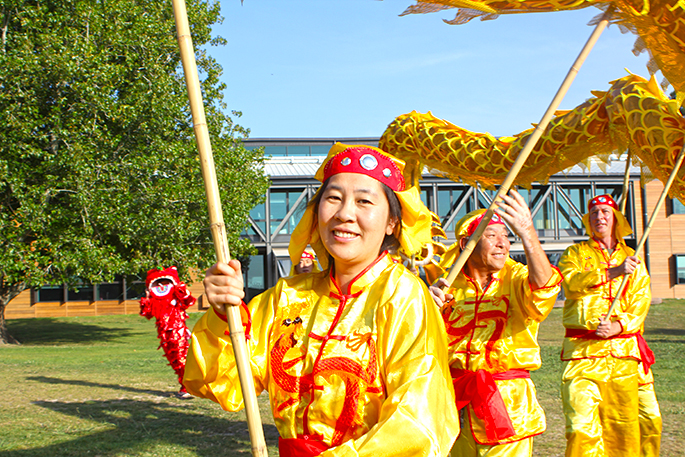 Tauranga will be celebrating the Chinese New Year with a festival at the Tauranga Historic Village from 5pm – 9pm. Cultural performances, food stalls, lanterns, calligraphy, children's games and family fun, and also a dragon and lion dance. Entry is free, but bring cash for food and games. More here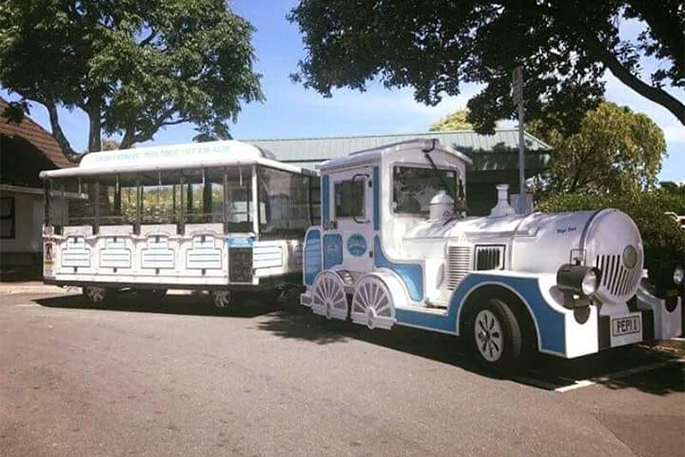 Next to Coronation Park is the Pepi Toot train which will be out about today from 10am – 2pm, leaving from Salisbury Ave outside the Spongedrop Cafe. All aboard! Toot! Toot!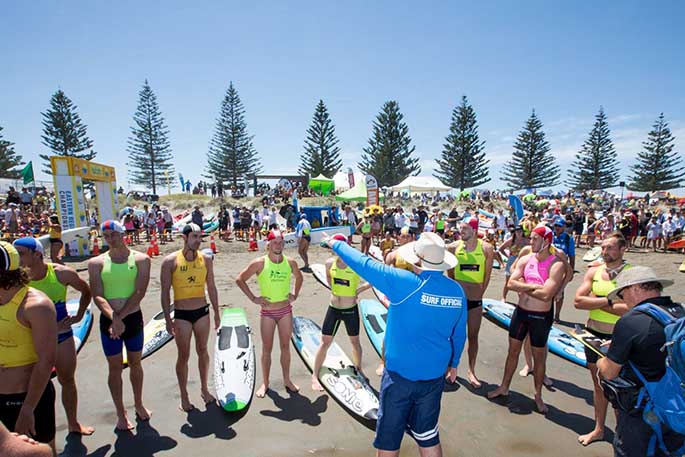 The 2020 Eastern Region Senior Championships are being held at Mount Main Beach today and tomorrow. More information here
Tauranga Musical Theatre's production of Chitty Chitty Bang Bang Jr is on today at 2pm at the theatre in 17th Ave. Click here for more information.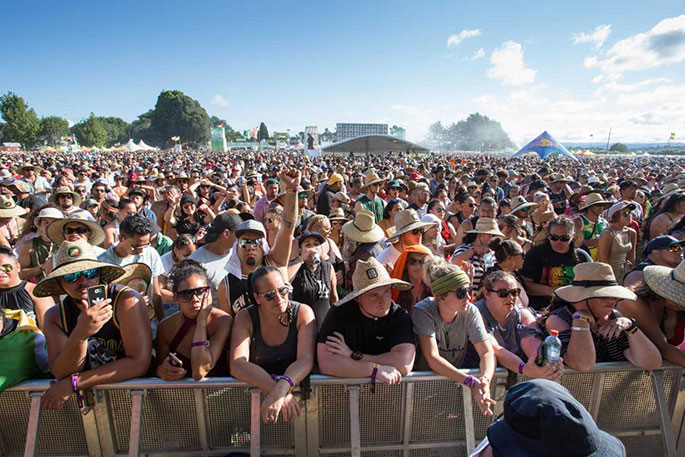 Around 20,000 people are expected to attend the One Love Festival this weekend. Photo:File Image/SunLive.
The One Love Festival is on today and tomorrow at the Tauranga Domain. Gates open at 11am and close at 10.30pm on Saturday and 10pm on Sunday.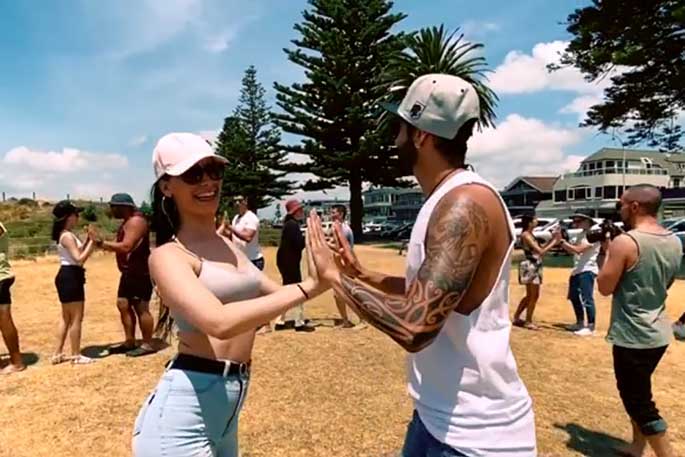 Kizomba Fusion dancing. Photo: Supplied
Do you enjoy dancing? Camila Swave Dance are hosting a weekend of Kizomba Fusion dancing at Otumoetai College Action Centre on Saturday, and at a beach location on Sunday. For more information click here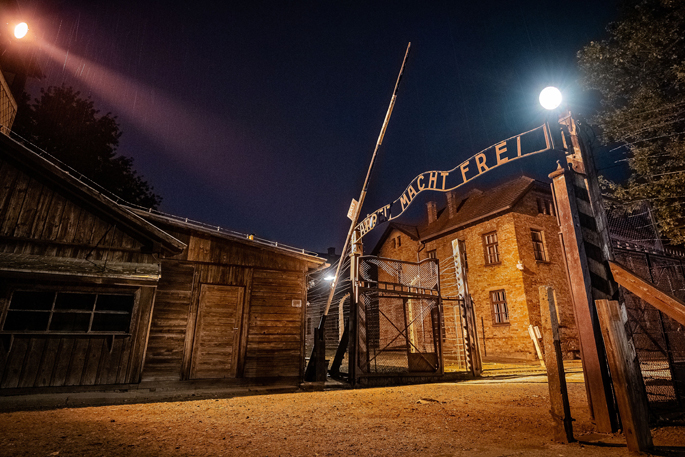 Auschwitz Main Gate. Copyright 2019 Perry Trotter, Holocaust and Antisemitism Foundation, Aotearoa New Zealand.
An exhibition titled 'Auschwitz Now' honouring the survivors of the holocaust through images of current day Auschwitz will open at Bethlehem College at 7pm evening. The memorial launch event will feature special guest speakers, including MP Hon Alfred Ngaro, Dame Lesley Max and Dr David Cumin. The exhibition will run until February 5. More information is available here
All Children Matter are hosting 'A Step in the Right Direction 2020' at the barbecue area near the Arataki Community Centre from 10am – 12noon. Come along for a sausage sizzle, ice blocks, bouncy castle, Ready to Go Bags, winter pyjama packs, basic stationary packs, ready for school lunch packs, good quality second hand shoes and winter jackets. Donations on entry. More here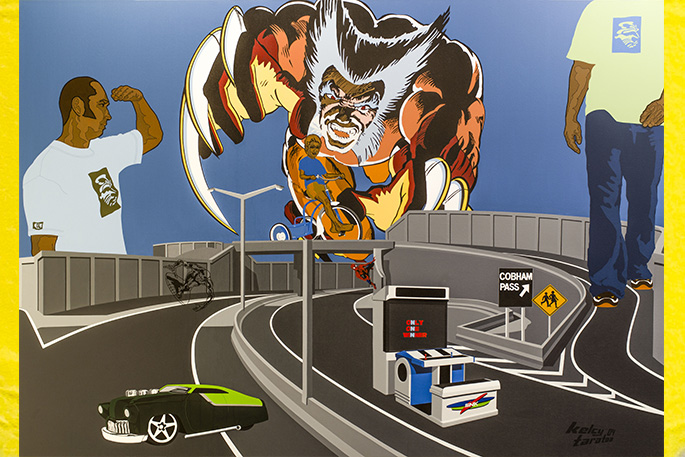 Tauranga Art Gallery is open today from 10am – 4.30pm. Come along and view the current exhibitions - Kelcy Taratoa: Who am I?; Te Rangi Haupapa – a woven history; HOME: Mr G; and Insert Coin –Kereama Taepa.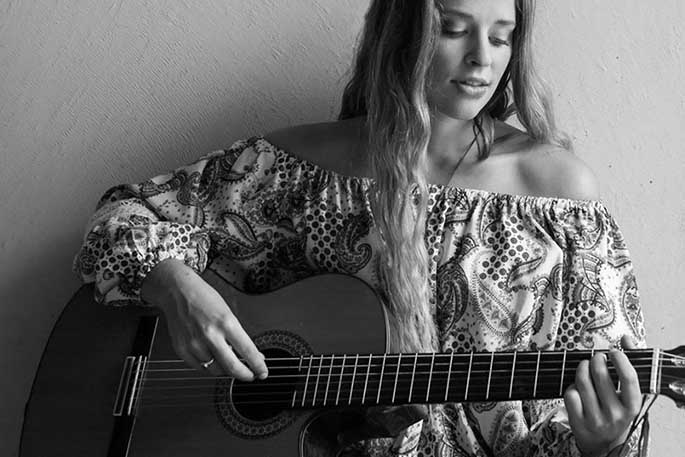 Alice Sea
Alice Sea is live at The Hop House from 6pm – 9pm today.
For more of what's happening around the Bay:
Art In The Park
Original art for sale. Weather permitting. 9am-4pm at Coronation Park, Mt Maunganui. Tauranga Society of Artists
---
Bay Network Singles Club
Join a social club for over 50s with weekend dining out, barbecues, pot-lucks, year round & annual trip away. Ph Maureen 021 112 3307, Jonathan 572 2091
---
Beth-El Messianic Family
Celebrate the Sabbath (Sat) as Yeshua (Jesus) & all early believers did. All Welcome. 10am Otumoetai Primary Hall. Joel van Ameringen 021 768 043 www.BethEl.org.nz
---
Blues Brothers Musical: Auditions
Want to audition for the world premiere of the musical The Blues Brothers: First Contact? Auditions in January 2020. Head to https://www.taurangamusicaltheatre.co.nz/shows/thebluesbrothers/ for audition info.
---
Croquet
At Croquet Mt Maunganui, 45 Kawaka St; Mon, Wed, Sat; 9am for 9:30 start. Ph Jacqui 07 574 9232
---
Greerton Hall Market
Last Sat of month. 8am-12pm. Stalls inside/outside. Discounts for charity groups. Refreshments available. Ph/txt for site Tricia 543 1487 or 027 908 2952, www facebook.com/greertonhallmarket
---
Katikati Lions Garage Sale
Monthly sale at containers behind Caltex Service Station, Main Rd, Katikati. 8-11am. Good selection of household, electrical, garden/outdoor goods & tools.
---
Katikati Tramping Club
Wharawhara to Cashmores to Wairoa Shelter to Lindeman Ridge Track, 8am, 6+ hours. Easy option available. Ph Graeme 07 549 3186 by 7:30pm 24 Jan
---
Katikati Twilight Concert
Tunes of The Jersey Boys by Paul Madsen & crew. Haiku Reserve, Katikati. 6pm. $25pp from gate or Katikati Info Centre. www.katikaticoncerts.co.nz or ph 07 549 3549
---
LOL Laughter Wellness
Get the new decade going with a laugh. Join us at Arataki Community Centre, Zambuk Way, Bayfair. 11-11:45am. Trish 022 036 6768 lollaughterwellness@gmail.com Koha only
---
Meditation
Join us in Mass Meditation for Suicide Prevention. Simpson Reserve Papamoa 11:30am
---
Mount Lions/Lioness Clubs Bookfair
Anniversary Weekend. Mount Sports Centre, cnr Hull/Maunganui Rds. Sat/Sun from 9am. Eftpos. Bring your own bags.
---
Mount Sequence Dance
Starting 8 Feb Arataki Community Centre, Grenada St 7:30-10:30pm. Mount Magic Dancing, supper, music by Bill. Entry $5. Ph Gordon 572 0060
---
Otumoetai Tennis Club
Adult tennis 1:30pm Bellevue Park Windsor Road (adjacent to swimming pool). New players & visitors welcome. Ph Victor 027 577 1818 a/hrs
---
Pétanque
At Club Mt Maunganui, 45 Kawaka St. Tues 4pm, 2nd game 5pm. Sat 1pm. Boules, coaching on site. Ph Maryan 552 4346 or 022 070 8200
---
Retro & Mod Sale
Vintage, retro & mod clothing, patterns, linen & treasures from yesteryear. Historic Village 9am-12pm. Cash only. Proceeds to Turning Point Trust
---
Taoist Tai Chi
New beginner classes today: 15 Koromiko St, Judea, 8:30-10am. All welcome, start anytime. Ph 578 6193 or visit www.taoisttaichi.org
---
Te Puke Toy Library
Join up with us & play with quality toys for a fortnightly hire. Wed-Sat 10am-1pm. Friday Playgroups 10am-12pm. 7 Stock Rd, Te Puke 027 263 9309
---
The Alternative Solution
Alternative Solutions for Health, Wealth & Wellbeing! Tickets on Eventbrite plus join us in free Mass Meditation for Suicide Prevention @ Simpson Reserve 11:30-1pm
---
The Alternative Solution Expo
Alternative solutions for health, wealth & wellbeing. 12pm-6pm, Papamoa Sports & Recreation Centre. Tickets on Eventbrite & Eventfinda
---
The Rusty Mannequin Sale
Fantastic women's pre-loved clothing priced from $2. The Historic Village, 17th Ave, Tga. 9am-12pm. Cash only. All proceeds to Turning Point Trust.
---
U3A Tauranga
4th Feb at 11am Papamoa Recreation Centre. Speaker, Marty Hoffart. Recycling, Tauranga environmental, social, economic & cultural responsibilities
---
Under The Stars
65 Cliff Rd (opp Mission St) Sat 6pm & Thurs 12pm for meal, showers, toiletries, clothes. Anyone in need welcome.
More on SunLive...