Rescuing animals from the Australian bushfires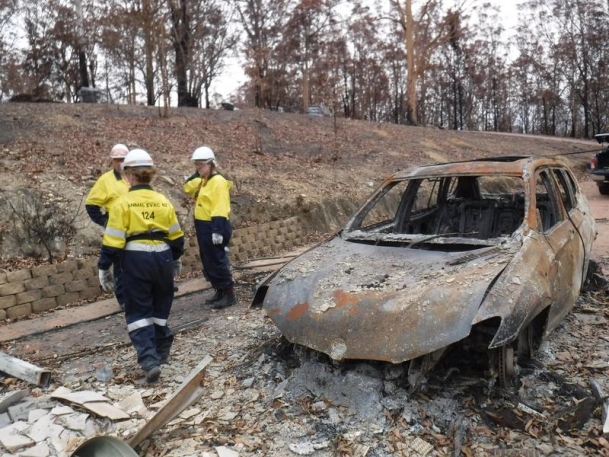 A team of experts at evacuating animals during emergencies and disasters went to Australia from New Zealand earlier this month, to help as fires raged out of control.
Steve Glassey, who used to be the chief executive of SPCA in Wellington, set up Animal Evac in 2018 which helps with evacuations to make sure no animals are left behind and provides temporary emergency shelter.
Steve says when the call came for help, they were ready and, while short on money, were assisted by SAFE, the animal advocacy organisation.
"One the first day that we arrived, we went straight into the Blue Mountain rescuing kangaroos that had been affected by the devastating fire."
He says members of his recuse team all have either worked in war zones, conflict areas or in humanitarian efforts overseas.
"So even though the images were confronting, the team was reasonably adjusted to working in these kinds of conditions."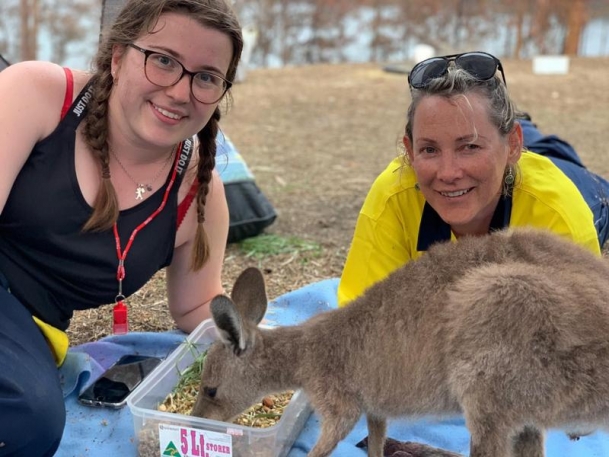 He says their time there included hard, long and frustrating days.
"To give some context of the environment these animals had to survive - alloy rims, alloy engines were completely melted from cars; aluminium melts at 600C, glass melts at 1000C.
"So we know that some of the fires that these animals had to survive from were in excess of a 1000C ... so trying to find an animal that had actually survived was a little like finding a needle in a haystack.
"But after fours hours for one search operation, we managed to find one echidna is this absolute blackened desert. His name was Edward and he was relocated to somewhere nice."
Steve says while millions of animals died, even saving one or a thousand was "really important to us".
In the township of Bundanoon in New South Wales, which had evacuation warnings, he says the team distributed pet carriers.
"We know a lack of availability of pet carriers is a causal factor for evacuation failure. We're pretty confident that by doing that we've saved at least 150 people and animals as well."
He says the team ran into almost every animal except koalas.
"Echidnas, kangaroos, wallabies, horses, cats, dogs - mainly it was wildlife."
RNZ.
More on SunLive...