Keeping spirits up through walking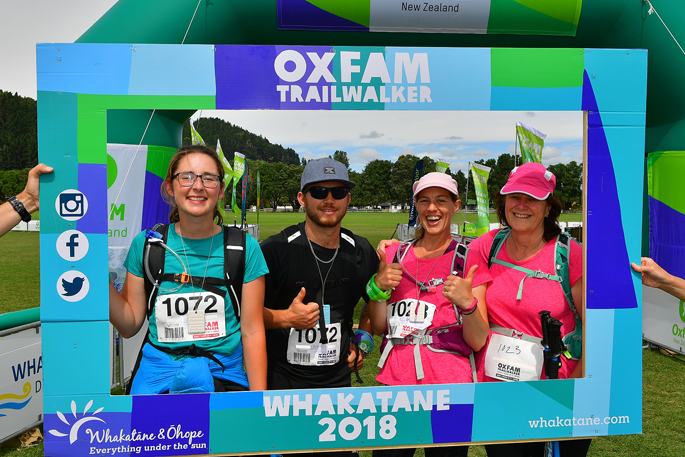 Former Edgecumbe local Kate Casey will take on Oxfam's annual 100km trail for the third year this March.
Kate says the challenge was therapeutic after she lost her home and most of her possessions due to flooding in 2017.
"We went through a lot, and putting my all into training helped me immensely. It helped me to stay positive on down days when I didn't really want to go for a walk, but then I would and I'd feel better.
"This experience has been amazing, it's shown me that I can achieve whatever I put my mind to. Despite everything going on, I did it, and my kids saw me do it."
The Oxfam Trailwalker is tackled in teams of four, but is not a relay. Each team starts the trail together and finishes it together.
Kate's team, Quads of Fury, motivate each other by singing an altered version of 99 bottles to track how many kilometres they have walked.
The event moved to Whakatane in 2016, with participants walking along coastal tracks, sandy beaches, farmland and native bush in Whakatane, Ohope and Edgecumbe.
Kate recommends people give the event a go or get out on the track to cheer people on.
"It was really neat seeing a lot of the local around the Whakatane walkways cheering us on. That was awesome," she says.
Since the event's inception in 2006 over 13,000 people have participated and more than $11 million has been raised for Oxfam.
This year's event is being held on March 21-22.
More on SunLive...