Tauranga player reaps US rewards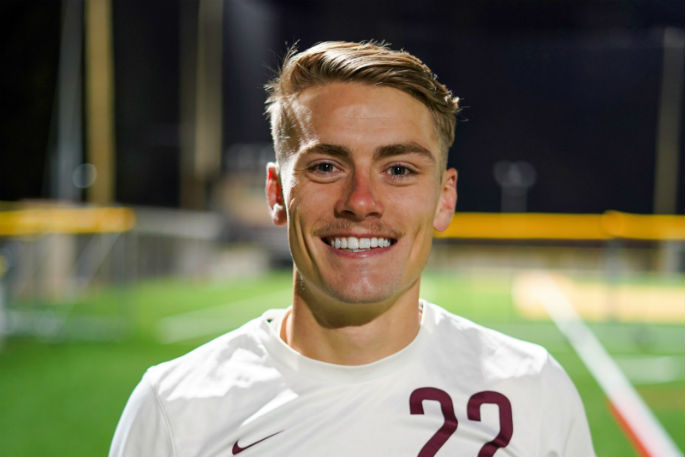 Winning one national title for the University of Charleston would have been a great result for Will Clague.
So to finish up his four-year soccer scholarship with two titles is a dream outcome for the 23-year-old right back defender.
Will is still buzzing over helping the Golden Eagles based in West Virginia take out the highly competitive NCAA Division 2 title.
His team won 2-0 in Pittsburgh over their Cal State LA opponents to notch their second title win in three years.
"It means a lot. It is obviously a highly prestigious award and is very hard to win. It is a national tournament. We have been fully supported from the community and the university," says Will.
"It means the world to the players and coach and the wider community."
Will was pleased with his input to the team as one of the senior members in his fourth season.
"This season I got more game time and that means much more of an influence on the team. It is always a challenge to play with our team. It is probably the closest professional environment I have ever been in. It is awesome to be challenging your friends to play at training to try and make the team."
Will made his debut for Tauranga City United while still at Otumoetai College. At the time there were a few raised eyebrows about such a young defender up against much bigger and older players.
But he says that experience was crucial to his development as a player.
"Honestly that has helped me drastically. I have literally learnt so much from moving into a men's division so young and feel that definitely helped prepare me for the States.
"It was a great stepping-stone for me before I left. That whole process going through Tauranga City and what we had done in that time helped me develop into the player I am at the moment."
Sporting scholarships in the US are dependent on academic success as much as performing on the field. In this regard Will has nearly achieved all his goals, with one semester left to complete a double degree which he hopes will set him up for a career in teaching.
As far as his next soccer challenge and to what level he can attain he says it really depends on where his teaching aspirations takes him.
"I am just waiting to see at the moment with the teaching degree and how that pans out with where I am going to be but regardless of that I still want to play. I'd like to continue to develop.
"I love the sport. I've always loved the sport and can't see myself not playing."
More on SunLive...