Bay Link completion still a year away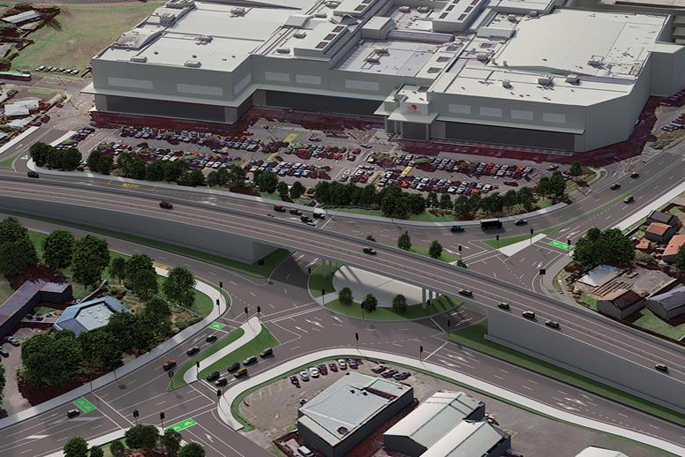 The Baypark to Bayfair Link project is still on schedule to be completed in late 2021, says NZTA portfolio delivery manager Darryl Coalter.
The NZTA is still investigating the feasibility of extending the existing underpass, with Darryl saying they aim to have a decision on whether to advance to a detailed design in the coming months.
He says the next project milestone that members of the public will see is the temporary signalised pedestrian crossings across State Highway 2 near the Bayfair roundabout.
He says this is so work on the new Bayfair roundabout and flyover can take place.
Dotterels return
The return of summer also means the return of dotterels at the Bay Link site.
The NZTA has been continuing to work with local hapu and the Department of Conservation in an effort to deter dotterels, one of New Zealand's rarest and at-risk birds, from nesting in the Bay Link construction site.
The site has proven to be popular at the site with three pairs of northern New Zealand dotterels making themselves at home to hatch their five eggs.
Their nesting areas have been fenced off and cultural monitors are in place to ensure the guardianship and protection of the birds within the construction site.
Finishing touches
Finishing touches, including new footpaths and driveways have recently been completed along Maunganui Road between Concord Ave and Bayfair's new entrance.
The project work zone has since shifted to the middle of SH2 Maunganui Road and the east-bound traffic lanes split to accommodate this relocation.
New signalised Bayfair roundabout
When the Bay Link project is complete, the new Bayfair roundabout will provide a safe signalised crossing for pedestrians and cyclists through the roundabout.
There will be reduced volumes of traffic using the roundabout once the flyover is complete, with more than 50 per cent of the current traffic expected to use the new SH2 flyover.
"We are still developing the final design of the signalised roundabout and are currently working with Tauranga City Council and the Bay of Plenty Regional Council to look at options for pedestrian, cycle and bus prioritisation throughout the Bayfair roundabout.
"We are engaging with stakeholders and the community throughout this process and aim to present a preferred option in 2020."
More on SunLive...