Quirky names for quirky dogs looking for a home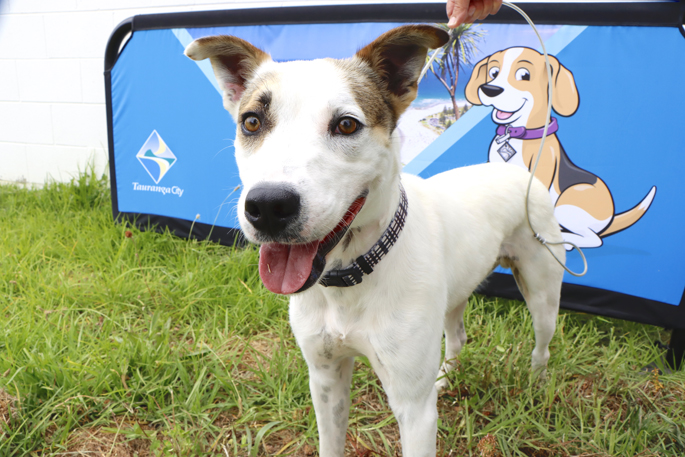 Gypsy, Tik Tak and Larry are all dogs spending time at the Tauranga City Animal Shelter, but are looking for their new homes.
The three dogs are currently up for adoption if you are looking to upsize your family and a furry animal is in the question.
Each dog receives a new name when it is brought into the pound, with some having a story behind it.
Pound manager Lee-Anne Lane says Tik Tak got his name because when he was brought in he was covered in about 30 – 40 tics. Larry got his because he is always 'Happy as Larry'. Although Gypsy was given her name from a list, she is still as quirky as the others.
"Gypsy is a young little bouncy puppy that just wants to please. She plays with a ball really nice, doesn't really have many manners – needs to go off to puppy training and that sort of thing, so just needs to learn heaps of things but seems friendly with everything and everyone," says Lee-Anne.
"Tic Tak is quite quiet pretty much most of the time. When you go up to him, he jumps up and wags his tail. He's pretty relaxed.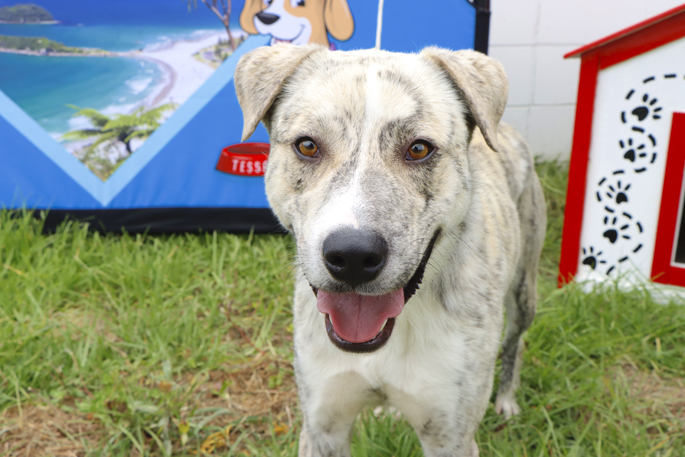 Larry is around 2 years old and is a Greyhound/Labrador retriever cross.
"Larry is young, he's only about two and he's just full of energy, he's just happy as Larry. He loves the hose. You try and hose out his cage and he just attacks the hose. So if you were going to wash your car or something like that, you wouldn't be able to have him roaming near you cause you'd get more soaked than anything.
"They're all just pretty chilled out considering where they are, what they've been though and that sort of thing."
If someone was looking to adopt these dogs, Lee-Anne recommends that they have good fencing because all three are going to be strong medium sized dogs.
She recommends also ringing the council first before visiting the pound just to double check the dog is still there.
"If you've got another dog, kids, bring them all along as well cause you want it to be a good match. We'll do a meet and greet out in the yard. You're going to have these dogs for 12-15 years so you want it to work out. We don't want to see them back here again."
Team leader of the animal services team at Tauranga City Council, Brent Lincoln says all the animals will be de-sexed as part of the package before they are adopted. Also part of the package is them being registered and microchipped.
"It's an opportunity to give a great dog a new home and new life for them. We don't know what their past lives been but I'm sure their future is going to be a lot better than what they've had."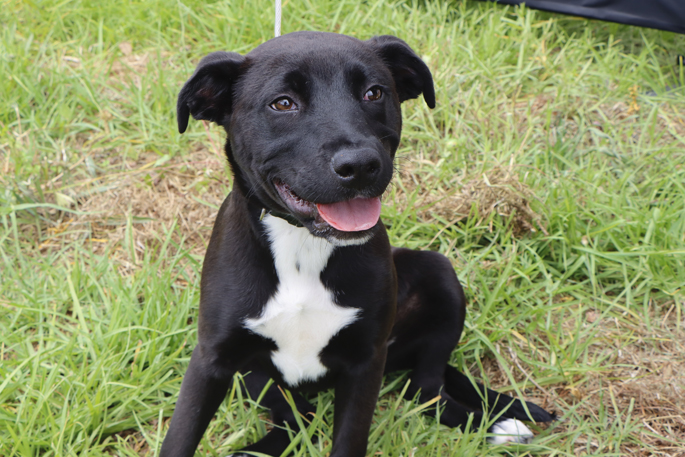 Gypsy is around 4 months old and is a Labrador cross.
More on SunLive...