Tauranga CBD a 'desirable suburb of the future'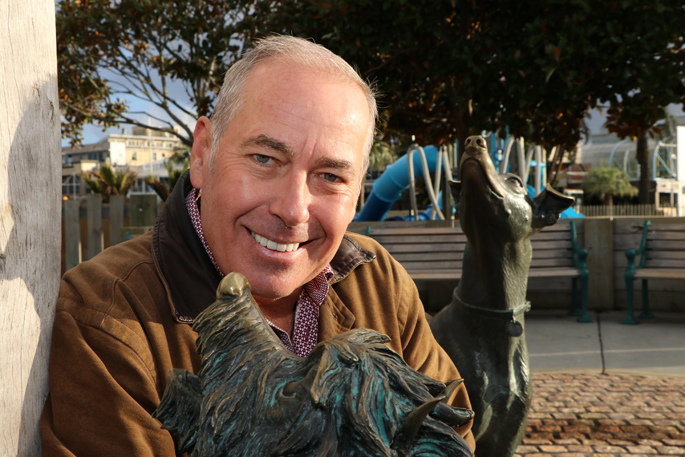 Tauranga Mayor Tenby Powell wants to change the perception of the CBD into one of a desirable suburb of the future.
This comes on the back of an article recently published naming the CBD as real estate hotspot for 2020.
Tauranga CBD was put up against Auckland suburbs like New Lynn, Manukau, Albany and Northcote.
"The real issue is that the traditional downtown has gone," says Tenby.
He says while many would think of the CBD as the central business district or the main shopping precinct – a place where you would go for everything - those days have long gone.
"Gone are the days of you having all the shops that you would traditionally have seen 15 – 20 years ago. We've seen examples of this all over the world, including New Zealand – you've got to have people living in the CBD to make it vibrant.
"In Auckland in the 80s, you could fire a shotgun down High Street and you'd be lucky to have hit anything or anyone. Today, it's the most incredibly vibrant place to live. It spills down onto the viaduct and now across to Silo Park and North Wharf and all those areas which are just incredible.
"Tauranga will be the same, but it's going to take a while because there's been nothing done previously. There's been a bit done but there has been no concurrent strategy. There's been a lot of talk but there's been no action, and now it's time for action.
He says the CBD has to go up and we've got to bring people back into the CBD, where they also have to live.
"As a consequence of living here in a very desirable suburb, we will see the recreation of bars, cafes, and restaurants and all the stuff that happens with what could be broadly described as an entertainment/professional services precinct."
Give it three to five years and Tenby reckons that's exactly what it will be.
"A week wouldn't go by when I would talk to a developer who was looking for support around a major construction site. I've seen plan after plan of some incredible schemes of buildings that these developers want to develop. The challenge is who is going to go into these buildings and some of these buildings could take 600, 700, 800 staff.
"The challenge with this won't be the business accommodation, it'll be the personal accommodation which is the housing crisis that we're currently managing right now. There's a whole lot of strategic concurrency that needs to happen and so while I am focused on inviting and targeting the businesses that we believe might benefit from being here, I'm also very conscious that we've got to do something with housing and infrastructure ahead of actually doing that."
He says the housing market is going to become even more in-demand regardless and you can't stop growth. He says it's better to manage it in a planned, orderly way.
He's confident that he will get infrastructure funding which will allow them to open housing tracks that are already dedicated out Tauriko West and Te Tumu.
Tenby's goal is to make Tauranga the best small city in the world. Everyone has their own definition of best, and will vary for any person you talk to, but he says "at least it's something to aim for in the far distance".
More on SunLive...