Friday fundraiser raises $2000 for Australia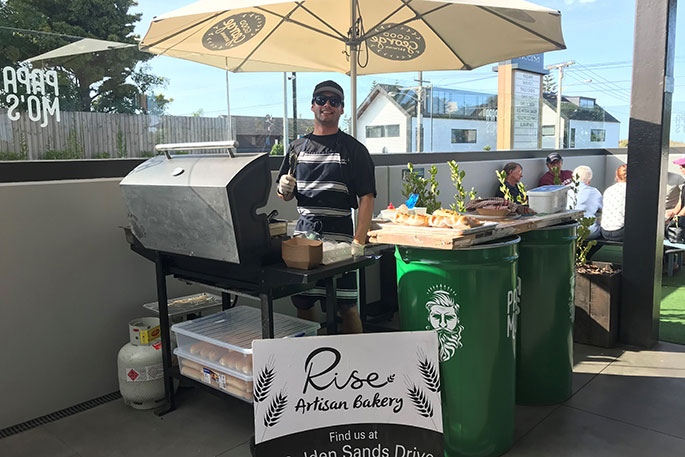 The beer was flowing and money rolling in at Papa Mo's fundraiser for Australia.
More than $2000 was donated by the Papamoa community through the purchase of beer, sausages and raffle tickets on Friday night.
Owner Luke van Veen is pleased with how the evening went.
"It was an awesome effort by everyone, it was a wicked time and we had some serious fun."
Papa Mo's regular Craig Raeburn, who refers to the pub as being his office, says he and his friends made a "hefty" contribution to the fundraiser.
"Luke is a good guy for putting this event on and for supporting Australia. It is good to see local businesses getting involved in this sort of thing."
Key elements of the evening's success were provided by businesses in the area – the keg, meat, bread and major raffle prizes.
More on SunLive...