Paeroa man inspires national clean up day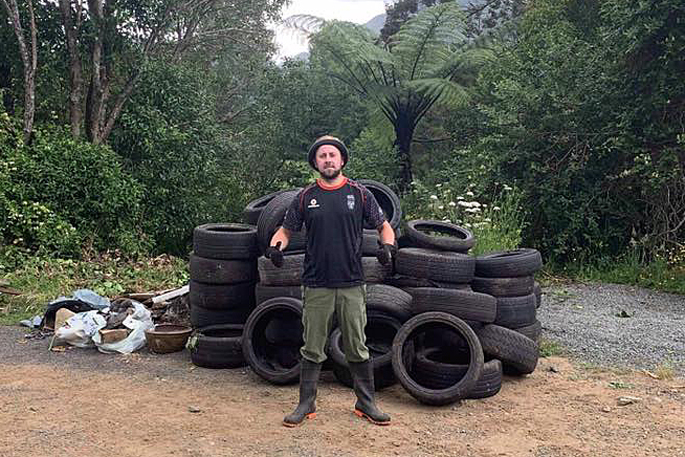 Cleaning up a stretch of road has seen a 21-year-old Paeroa man gain internet fame and inspire a nationwide cleaning day.
Quinn Baker set himself a challenge to clean up a 12-kilometre stretch of road around the Karangahake Gorge.
The results were 360 filled rubbish bags, one for every 30 metres of road covered.
"I called it my trail of destruction," he says.
"Cleaning it up was just something I always wanted to do so I went about getting it done.
"I hoped doing it would raise some awareness that we all need to be more responsible with our rubbish."
Quinn says, along with the usual litter, there were larger items dumped that required trucks to remove.
"I found a dumping spot with about 50 tyres tipped into it," he says.
"There were old mattresses, ovens and other junk that needed a trailer."
Some help was provided by Higgins Contractors and some contractors from the Western Bay of Plenty Council when it came to shifting the larger items.
"It was a bit of a team effort," Quinn says.
Quinn is not looking to be reimbursed for the cleanup effort but says it came at a cost. He had to purchase the plastic bags and pay dumping fees.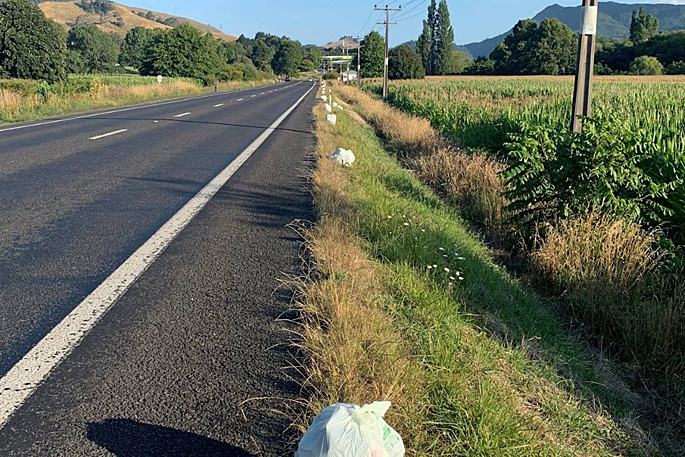 Quinn filled about one rubbish bag for every 35 metres walked on the 12-kilometre stretch of road. Image: Quinn Baker/supplied.
"I lost count of how much it cost," he says. "It was not about that. It was about awareness."
That awareness came through social media channels pages like 'Bro, what in actual tarnation', which has 94,000 followers online.
The site praised Baker as a "Legend" and their post received thousands of likes and comments.
The social media page also started a "Clean Up Aotearoa" event on January 30 where people all over the country are asked to fill a rubbish bag in their neighbourhood.
More on SunLive...