Thousands of entries submitted into photo comp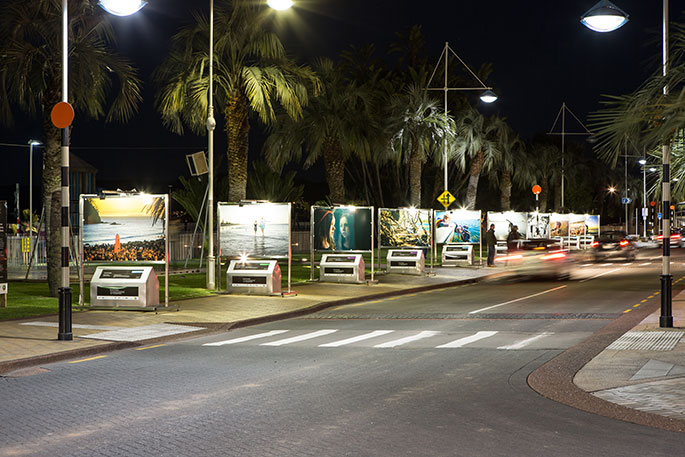 With thousands of photos submitted following the call for entries for the annual Trustpower Photographic Exhibition, judges have had the challenging task of selecting the top 20 finalists which will comprise what is believed to be New Zealand's biggest large-scale outdoor photographic exhibition.
Delivered by Mainstreet Downtown Tauranga and now in its fourth year, the initiative is open to amateur and professional photographers from across New Zealand.
"The calibre of entries continues to surprise us year after year." says project lead Sally Cooke.
"We are thrilled with the quality and variety of entries this year and can tell that people have really taken this year's theme of HOME to heart. I don't envy the job of our judges as there were so many stunning images to choose from."
Judging, which took place January 11-14, was completed by Carolyn Schofield - marketing communications and programme manager at Trustpower, Jenny Rudd - editor and co-publisher at UNO Magazine and Millie Newitt - Downtown Tauranga coordinator.
Photos were judged based on four key elements: captivation and first impression, creativity, technical ability and emotive connection in relation to the theme.
This year's theme of HOME challenged photographers to share the place they call home.
"It's that special place where you feel connected and a deep sense of belonging." says Millie.
"As judges, what we looked for was whether or not the image evoked an emotional response. Is it representative of the theme? If the image different, unique and raw? While technical ability and a creative eye is important, ultimately it's about that emotive connection."
Prizes will be awarded to the top 20 photos, and include cash prizes of $5000 for 1st place, $3000 for 2nd place, $1500 for 3rd place and $500 for highly commended - judge's pick.
Winners will be revealed at the unveiling of the Trustpower Photographic Exhibition on The Strand on the evening of January 24.
The free exhibition which is open 24/7 then runs until April 5.
For full details visit www.downtowntauranga.co.nz
More on SunLive...