Fears Australian fires could wipe towns off map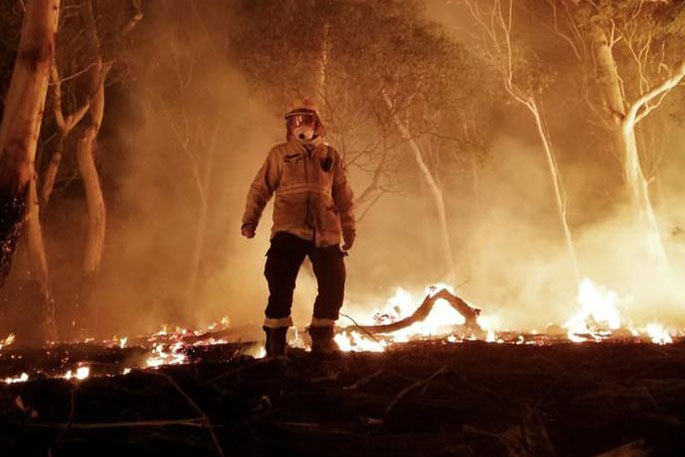 It could take generations to come to rebuild some communities in Australia, says founder and managing director of Fire Recruitment Australia, Brent Clayton.
He says some towns may never recover.
"It's been over a decade since the Black Saturday fires in Victoria that killed 173 people and destroyed 35000 buildings and we are still recovering from that," says Brent.
With firefighters from the Bay of Plenty and around New Zealand touching down in Australia to help fight the fires, Brent says it will add to the much needed human resources needed to continue fighting the fires.
"It may also give those that have been away fighting the fires over the Christmas period a chance to recover.
"The other thing it does is boosts morale amongst not only the firefighters but the country in general knowing we have that kind of support and genuine interest in helping us out with the bushfire disaster Australia is dealing with."
Apart from dealing with the dirty, hot and strenuous job of fighting the fires, firefighters are dealing with trying to help people on potentially their darkest day, Brent says.
"Being away from family, work and other commitments and living in some pretty harsh conditions in order to do so, it can be extremely difficult fighting a fire all day and then sleeping in a tent on a 38-degree day for extended periods."
With the millions of dollars that is being donated worldwide, he says a lot of the money will go to rebuilding areas impacted as well as a bolstered response including more trucks, aircraft etc.
"I think that people from around the world have been extremely generous and it really shows the beautiful side of human nature."
He says he would love to see money like this go into preparation to avoid such large scale disasters in the future.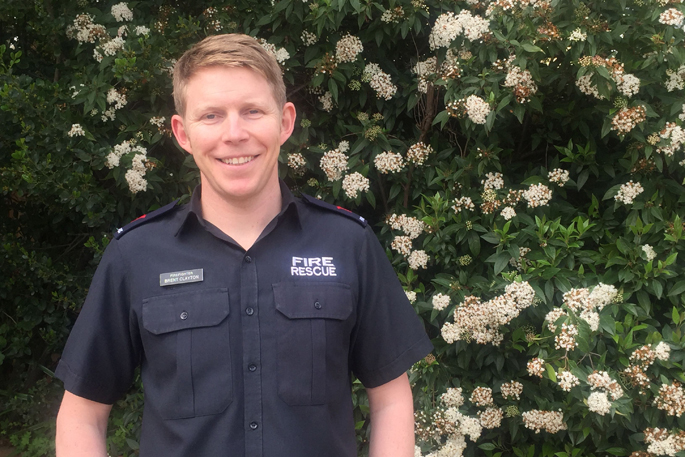 Founder and managing director of Fire Recruitment Australia, Brent Clayton. Images: Supplied.
"The fires have seen an increasing interest for volunteer firefighters. My company, Fire Recruitment Australia, saw a 17 per cent increase in inquiries of how people could help.
"I think the awareness and devastation that is being seen due to the fires has contributed to this renewed willingness for people to help in any way possible. This will be extremely helpful going into the future with a more resilient bushfire response capability for Australia and New Zealand."
We know we are going to get bushfires every year and from time to time they become extremely destructive like this fire season, Brent says.
"The lesson I see in this is prepare. Prepare resources like extra firefighting and reconnaissance aircraft, trained and resourced incident control centre staff.
"The other lesson is for individuals to have an awareness of their own situation and have a plan, the more people that can take responsibility for themselves, the less of a strain on the systems and resources, and finally, for people to understand what is allowed on fire ban days. Unfortunately, too many of these devastating fires start as a result of someone grinding or dropping a cigarette butt etc."
His advice for the Bay of Plenty and New Zealand is to prepare for the worst.
"Allocate resources appropriately although it might be tempting to save money in the short term by not having all the resources in place, but I think the costs of rebuilding even once far outweigh the economic costs of having a world-class emergency response capability."
More on SunLive...