Man convicted following 13 hour police standoff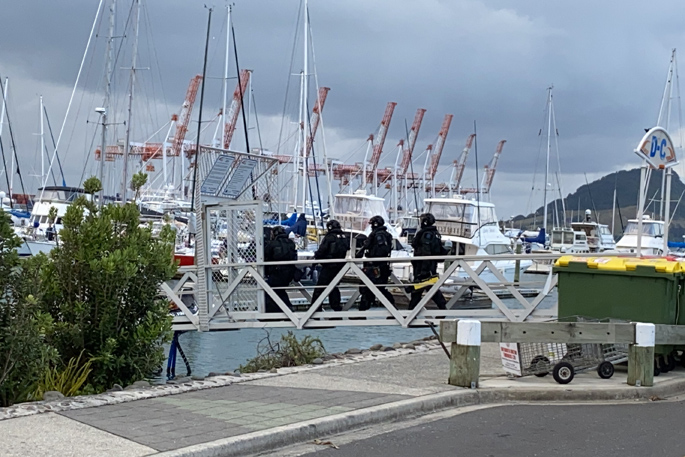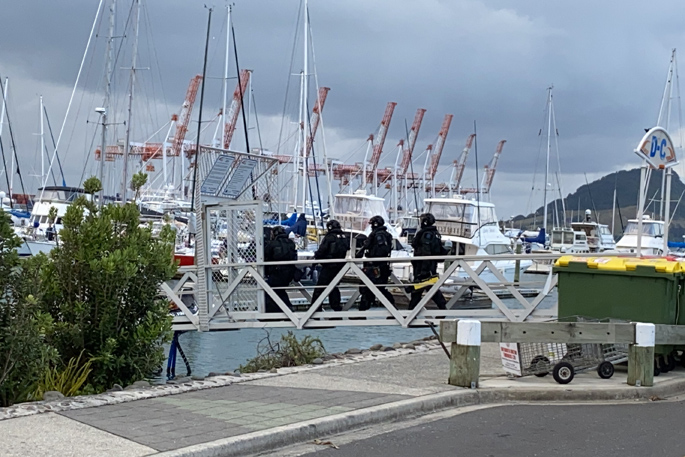 Click the image above to watch the video
A 34-year-old man has been charged and convicted following a 13 hour standoff with Tauranga Police.
The standoff started on Wednesday, January 8, and carried on through to the early hours of Thursday morning.
The event unfolded when police attempted to stop a vehicle on Te Awanaui Drive at 3.40pm.
The man made threats towards a police officer and then fled on foot to the Tauranga Bridge Marina, says a police spokesperson.
He made his way onto a boat moored at the marina.
Police, AOS and the Police Negotiation Team remained at the marina overnight until the man safely exited the boat at around 4.55am on Thursday morning.
Andrew Blakeborough appeared in the Tauranga District Court this morning with charges of speaking threateningly and wilful trespass.
A guilty plea was entered via his lawyer during today's appearance.
The court heard how Blakeborough is very unwell, is having some difficulty coping and needs supervision.
He has been convicted of nine months supervision and to take programmes as directed by the courts.
More on SunLive...