Wildfires could become bigger, more frequent in NZ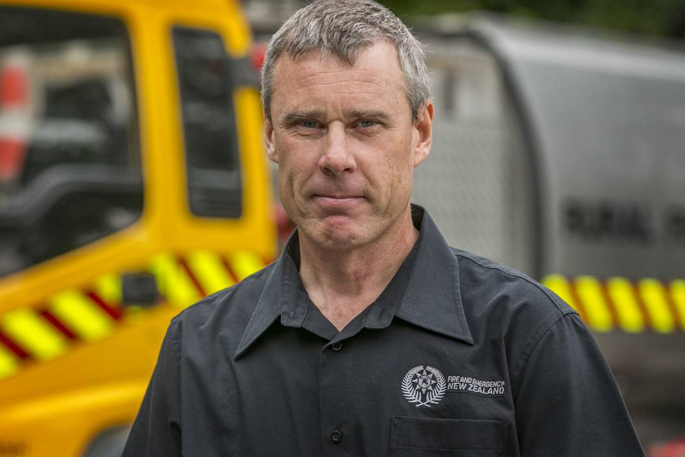 For months, the world has watched in horror as Australia burns. Bushfires have ripped through all states and territories but one, thousands of homes have been destroyed, many people have lost their lives, and entire native wildlife populations are feared extinct.
It's a foreign disaster for New Zealanders, because although there have been wildfires, none have been on this scale. New Zealand's climate is drastically different and the land isn't as large or arid. But if steps aren't taken to reduce emissions and limit warming, New Zealand could be facing a similar, destructive future.
2019 was New Zealand's fourth hottest year on record, continuing the dry, hot trend that climate scientists have observed in recent years and increasing the risk of extreme fires breaking out across the country.
Fire and Emergency New Zealand rural fire manager Tim Mitchell is concerned for the future.
"My fear is that if we don't [manage the risk of fires], that one day it could be as bad as Australia " he says.
Wildfires are breaking out in abnormal areas globally. Between January and August 2019, Europe fought 1600 wildfires – three times the previous decade's average. Australia, a country with an almost 12-month bushfire season, is now struggling to battle numerous blazes spanning multiple states. About 10 million hectares burned in 2019 alone.
While New Zealand's "clean, green image" is quite different to Australia's – our native flora doesn't encourage fires like Australia's native eucalyptus does – increasingly dry conditions are creating the perfect fuel, Tim says.
This was the case for the Pigeon Valley fire in Tasman in 2019, which covered more than 2300ha after almost doubling in size overnight. The "tinder-dry" conditions, as described by NIWA in its 2019 Annual Climate Summary, made the blaze the country's largest aerial firefight, but future fires could be worse.
"Large, damaging, consequential fires" like those in Tasman and Canterbury's Port Hills in 2017 could happen anywhere and could intensify, says Tim. Fenz staff have already noticed changes to the blazes being battled.
"The fires are getting larger ... [and] more frequent."
Tim says the duration of New Zealand's fire season varied but alarming changes were already obvious.
"The seasons are getting longer and the number of fires, in terms of particularly large fires and the intensity of those fires, is certainly increasing."
This came down to one major issue: climate change. While climate change wasn't to blame for fires breaking out, it helped create them.
Professor James Renwick, a climate scientist from Victoria University of Wellington, says the fires in Tasman and this week's forest fire near Napier happened more easily "because already, on average, it's a little bit drier".
Climate change was weighting the dice towards more extreme and destructive outcomes, he says.
"Forest fires do happen naturally, but we're just changing the mix of extremes that we experience."
If dry conditions persist, it is "highly likely" there will be more fire danger days across the country every year, including in places that had not been at high risk of fire historically.
The east coast of both islands, the central North Island including Wellington and the Wairarapa, and Northland were areas of particular concern, he says.
Tim warned the risk "could be quite widespread".
James says many places on the east coasts could have up to 40 days of very high or extreme fire danger a year if emissions were not reduced by the end of the century.
"We'd be living in a very different environment."
In 2019, parts of the country experienced meteorological droughts and extended dry periods. Nelson observed a 40-day dry spell, the fourth longest on record in the region, and Hamilton and Tauranga both had their third longest dry spells with 36 days.
According to NIWA meteorologist and forecaster Ben Noll, these dry periods could increase in years to come. While it was difficult to forecast, climate change predictions indicated westerly winds and wet weather would increase on the west coast of the country, drying out the east even more, he says.
Tim says FENZ is already making preparations for the worst, but is not taking an "ambulance at the bottom of the cliff" approach by seeking more resources.
"Having more of something doesn't always ... help you manage the situation better."
Instead, the organisation is focusing on precautionary measures and education to reduce the likelihood of such events happening in the first place.
Successfully reducing risks would be a "team effort", he says.
Relatively affordable methods include keeping vegetation short around properties, maintaining defendable spaces, and planting low-flammability species. Those who could afford it could also put in water tanks and sprinkler systems.
Mitchell said FENZ planned to increase its work within communities to help people understand, identify and reduce risks in the future.
More on SunLive...