Helping her home country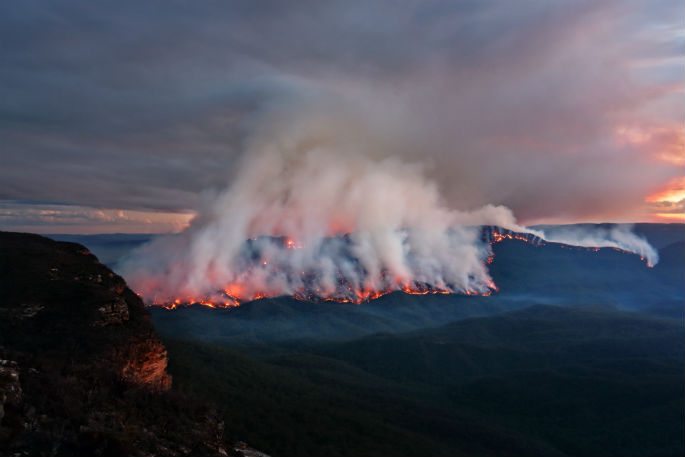 Watching what's happening in Australia is horrible and terrifying for most people, but it hits a bit closer to home for Kacie Gauld.
The new Mount Maunganui local moved from Brisbane with her partner and son in November and says watching the fires tear through her home country has been horrible.
"It's obviously been horrific to watch, we've had friends and family evacuated from down south in some of the worst parts, that's been difficult, but it's actually made me quite homesick."
So instead of just sending well-wishes, Kacie jumped online to do something.
Posting on the Mount Maunganui Noticeboard Facebook page, Kacie reached out to her new community and asked if anyone could help her with the logistics of sending a large parcel filled with urgently needed medical supplies.
"We had already donated [money] but sitting here and hearing the horrific stories of the animals, it just wouldn't feel right to sit here and do nothing. That's why I tried to start the donation drive so I felt like I was helping in some way even though I can't be helping on the ground."
More than 70 people responded – most were happy to donate but Kacie struggled to find a central point to collect and ship large parcels of veterinary supplies.
So she moved on to Plan B; posting a list of urgent supplies that The Rescue Collective – a Brisbane-based animal rescue – desperately needed. Kacie asked people willing to donate to buy new items from the list, parcel them up and post them off to Brisbane.
"I didn't want to hold the process up by trying to find a collection point that I could use, hence why I put the second post up letting people know that they can donate to specific charities directly with urgent medical supplies," she says.
"I thought people might like to write a little note, make it personal because I know people would love to read that back home.
Kacie says with so many fundraiser pages on the internet, so many different charities to donate to and a handful of people using the tragedy for their own personal gain, it can be hard to know where to donate and how to help.
She's particularly passionate about helping the Australian animals now.
"There's been so much donated for the humans – and that's great – but the animals are a little bit forgotten, last I heard the death toll for the animals had just passed one billion. I just can't get my head around that. If people are wanting to donate, if you can push it towards the animals that would be amazing.
"If anyone does want to help but can't afford the money, people can help me package up boxes to send over, or if people want to donate physical items but can't afford the postage I'm more than happy to post it for them. Every but helps, so people are welcome to get in touch with me on Facebook Messenger."
To reach Kacie, search 'Kacie Gauld' on Facebook Messenger.
The Rescue Collective Wishlist
Flamazine Burn Cream
Hartmanns Fluids
Baxter Fluids
Biolac Formulas
Lectade Oral Hydration
Fruit Baby Food Squeeze Packs - preservative free
Vetafarm Spark Fluids
Wombaroo Impact
Fuel Cards - Australian BP/Caltex
F10 Veterinary Disinfectant
Metacam, Moloxicom
Di-Vetalact
Syringes 1-60mil
Vitamin E Oil
Puppy Pads
Vetafarm Critta Care
Animal Wound Gels & Sprays
Nutrigel
Any Vetafarm Bird Products
Animal Feeding Bottles and Teats
Vetwrap
Blankets
Under bed storage containers for water and food
Water
Tough garbage bags
Electrical tape
Flexi Tubs
Animal coats
Large cages
Towels (particularly white towels)
100% cotton flat sheets and 100% cotton pillowcases
Flexariums
Top opening pet carriers
Humidicribs / Incubators
Heating pads with thermostat controllers
Rolls of shade cloth at 50%, 80% and 90%
Aviaries (preferably flat packed) –portable aviaries & fixed location aviaries
Knitted 100% wool pouches & 100% cotton liners - possum pouches and macropod pouches
Shipment addresses – either address will distribute across the entire East Coast:
Nicole Blums
C/ The Rescue Collective
4/55 Tenby Street
Mount Gravatt, 4122, QLD
Deliver note: Okay to leave at door
Allison Cairns
C/ The Rescue Collective
132/20 Federal Highway
Watson, 2602, ACT
Delivery Note: Please leave at door
Places you can donate:
Red Cross and Salvation Army are accepting monetary donations
WIRES and Animals Australia are accepting monetary donations to help the animals
The Animal Rescue Craft Guild Group on Facebook is a place to find knitting patterns for animals in need
Saddlery Warehouse in Tauriko – accepting donations of specific items, more information available on their Facebook page
Australia Zoo are taking monetary donations
Vet Post Tauranga is accepting monetary donations to purchase and send medical supplies and are accepting donations of items, more information on their Facebook page
VetCare Bethlehem are accepting donations to purchase medical supplies that will be sent over, more information on their Facebook page
More on SunLive...