2019 was New Zealand's fourth warmest year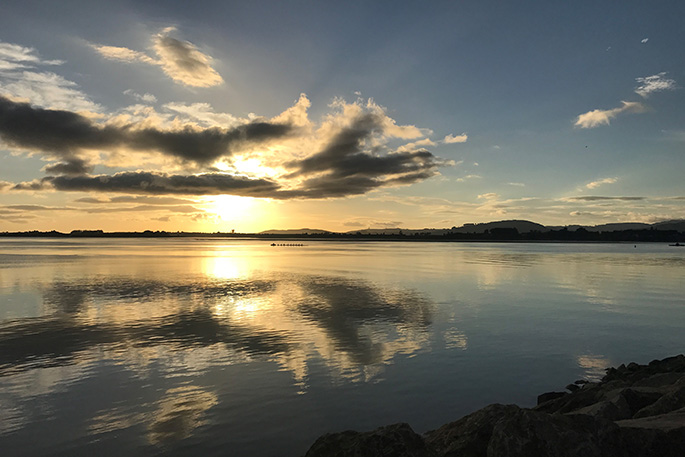 New Zealand had its fourth-warmest year on record in 2019, with above average temperatures across the country.
The National Institute of Water and Atmospheric Research's annual climate summary, released on Thursday, says annual temperatures ranged from 0.5C to 1.2C above average in 2019.

But in Bay of Plenty and Hawke's Bay temperatures were "well above average," surpassing the threshold of 1.2C.
The nationwide average temperature for 2019 was 13.37C. 2016 remains New Zealand's hottest year on record at 13.45°C. 2018 and 1998 were the second and third hottest years respectively, since records began in 1909.
Niwa forecaster Nava Fedaeff says the start of 2019 brought dry weather and by March "we had reached meteorological drought conditions for the upper South Island".
In Tauranga and Hamilton there were 36 consecutive days with no rain.
On February 5, tinder dry conditions led to a scrub fire in Nelson's Pigeon Valley and the largest aerial fire fight in New Zealand's history, Nava says.
"Fourth-warmest out of 111 years is very significant, so it is quite worrying to see every year these continuous records. But it is what we expect, it is in line with the projections here at Niwa," he added.
Fedaeff warned of potential drought conditions to come this year.
"As we start 2020 we have drier than normal soils, particularly for the upper North Island.
"Currently there are no meteorological drought conditions across the country - having said that there's not a lot of rain and we are approaching some of those thresholds."
It has now been 35 months since New Zealand had a month with below average temperatures, the last time being January 2017.
Niwa says heatwave conditions took hold during January 2019, with several locations experiencing their warmest January day on record.
The warmest temperature of 2019 was recorded on 31 January, when Hanmer Forest in Canterbury reached 38.4C.
A dry and warm January also led to the rapid depletion of soil moisture levels, which continued throughout February, with drier than normal soils across much of the country.
Below normal soil moisture levels continued into autumn for the North Island, while heavy rain during the end of March contributed to soils becoming wetter for western parts of the South Island.
Yearly rainfall was below normal (50-79% of normal) across Northland, Auckland, Bay of Plenty and parts of Waikato, Hawke's Bay, Wairarapa and Marlborough.
But rainfall was above normal (120-149% of normal) in western Southland and parts of Westland.
The region that received the most sunshine was Nelson, with 2859 hours of sunlight recorded at Richmond.
LOOKING AHEAD
From January to March 2020, temperatures are expected to be near or above average in the North Island, and near or below average for the west of the South Island.
The tropics to the north of New Zealand are forecast to become "more active" during the next several weeks, according to Niwa's seasonal climate outlook.
For the current tropical cyclone season - November 2019 to April 2020 - Niwa indicated the risk for New Zealand was "near normal."
On average, one ex-tropical cyclone passes near the country each year, bringing heavy rainfall and damaging winds.
More on SunLive...