Tauranga vet raises $12,000 for Australian animals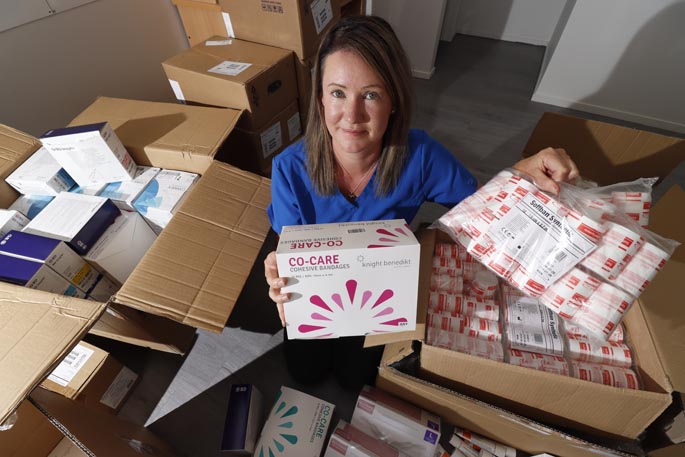 Tauranga vet and business woman Rebecca Penman has raised more than $12,000 in donations to go towards veterinary supplies and animal products to help those affected in Australia.
She created a post on her Vet Post Facebook page on Monday and since then, has raised $12,105 in donations.
Rebecca, who has worked in Australia before, says she decided to start raising money because what is happening over there really hit home.
"I've worked with some of the wildlife over there and it's just absolutely heart-breaking.
"My mum's from Australia and I've got family over there, so I think it just all hits home."
A container has been organised in Auckland that is set to head over to Melbourne. All money and items donated to Vet Post will go towards filling up the container.
"I'm just blown away by the amount that people have donated," she says.
"I was expecting a couple thousand dollars, not $12,000. It's incredible.
"And not just the people who've donated $500. We had a lady come in with her daughter with a crumbled $10 note saying they don't have much but they had to give something. I was in tears.
"People are just giving beyond what they even have."
Rebecca also has plans to head over to Australia and help out.
"I'm going to go up to Auckland and help them load the container and then I'm going to head over to Melbourne and help where I can."
Anyone who is wishing to make a donation, or for more information about how you can help out, check out Vet Post's Facebook page.
More on SunLive...