Look out for falling objects in strong winds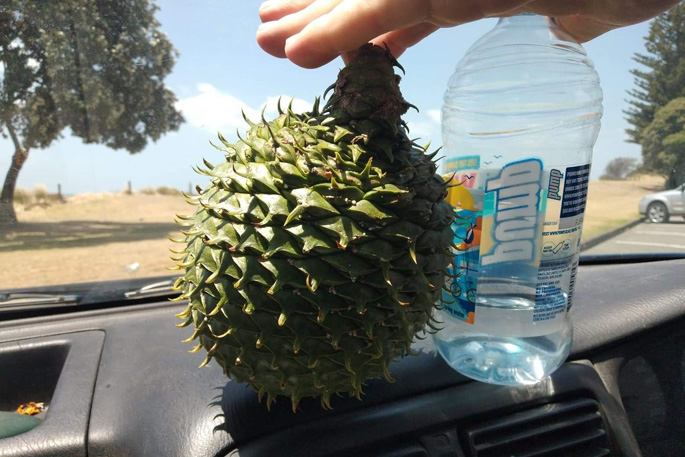 As strong winds are making their way across the region this afternoon, a member of the public is warning others about what could come falling from the skies.
One Bay of Plenty resident, who went down to the Mount to eat their lunch, thought it would be safe to sit under a tree to get out of the wind.
Because of the wind, the woman and her husband decided to go back to the car to eat.
She says she is lucky, because not long afterwards a huge Norfolk Pine cone landed near where they would have been sitting.
"If there were people under that it could have been very serious," says the resident, who wishes not to be named.
"They are not light. They are very heavy.
"There was someone who had their car parked under the tree as well, but they've moved.
"So it could cause some serious damage. It could actually kill."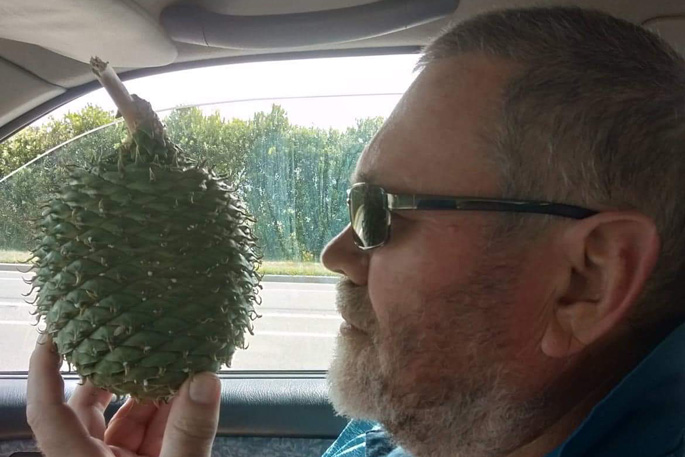 A size comparison of the pine cone and the human head.
She's unsure exactly how heavy the cone would be, but says it's around 1-2kgs.
Her message for other residents is; "I wouldn't even stand under the trees because they came from such a height and at a fast speed.
"It would definitely knock you out.
"I would just be very careful being under the trees, even parking a car under the trees."
The Norfolk Pine cone has been described as 'heavy as a pineapple but solid and hard'.
Winds around the Bay of Plenty this afternoon has been forecasted as strong 61km/h SW winds.
More on SunLive...