Scrub fire near Te Maunga transfer station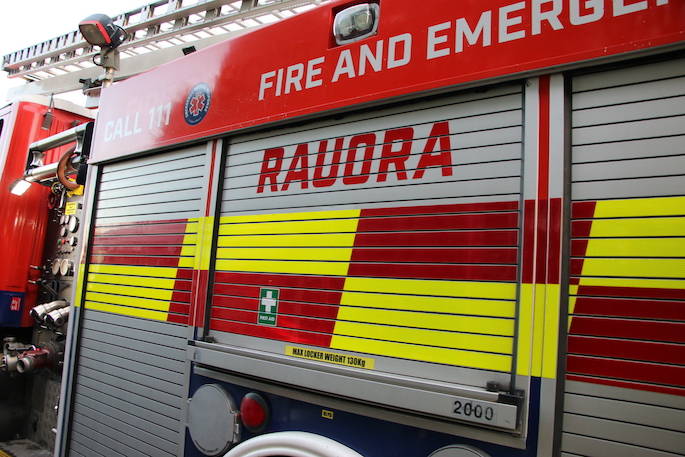 A fire has broken out in scrub on Truman Lane in Mount Maunganui.
The fire has been caused by arcing of the power lines, says Fire and Emergency New Zealand northern communications shift manager Mau Barbara.
He says the fire is about 5m by 10m and is in scrub across the road from the transfer station.
"It doesn't look like it's much at all so they'll have it under control pretty quickly."
There are two fire appliances in attendance and the power company is not required on the scene, he says.
"Trains can proceed as normal."
A caller to the 0800 SUNLIVE news hotline says they called 111 about the fire.
She says she was driving along Truman Lane, near the dump, with her windows down when she heard a spark.
"It was coming from the powerlines opposite the transfer station.
"It set the grass below on fire and it spread quickly.
"A guy in a ute stopped and tried to put it out with a small fire extinguisher, but didn't quite get it. Two guys from the transfer station then came out with slightly bigger fire extinguishers."
She says the area that caught on fire is a vacant lot with lots of tall, dry grass.
She also mentioned that the traffic lights along Sandhurst are currently out, which she believes is because of the powerlines sparking.
There are currently 263 properties in the area without power, according to the Powerco website.
At the scene?
Call 0800SUNLIVE or email photos to newsroom@thesun.co.nz
More on SunLive...