Through understanding and respect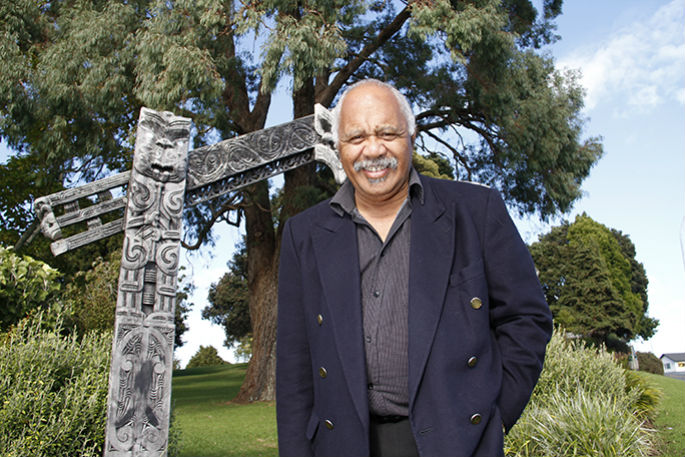 'He iwi Kotahi' – one people.
That's the ethos, the spirit and title of a major Waitangi ceremony and celebration to be held at the Historic Village on a special day for New Zealand and New Zealanders – Thursday, February 6, 2020 – Waitangi Day.
"He iwi Kotahi 2020 is an opportunity for us to commemorate the signing of the Treaty and acknowledge and embrace Tauranga's multi-cultural, multi-ethnic makeup," explains organiser Buddy Mikaere. "The main emphasis will be celebrating our multi-cultural community while continually seeking ways to build our unity and draw strength as one people."
Mayor Tenby Powell says he will be honoured to be a part of 'He iwi Kotahi 2020'. "It's an opportunity to draw together and build unity and respect."
The celebration will open with a traditional Maori welcome and feature a citizens ceremony for the city's newest Kiwis. "It will be a privilege to stand on the stage and welcome them," says Tenby. "This is all about Kotahi-tanga, Tauranga Together."
The day will feature a special session on the signing of the Treaty of Waitangi 179 years ago and include local artisans, musicians and performers on a stage outside The Kollective.
There will be Maori arts and cultural performances, music, an Indian dance troupe and more, as well as cultural workshops teaching flax-weaving or basic Te Reo.
"It will be a magic day," says Buddy.
There will be a curated exhibition and hands on interactive Toi Māori art workshops to engage children and families.
"Experienced and respected Maori tutors and practitioners will share their skills while incorporating values such as tikanga or protocols, whakawhanaungatanga which is togetherness, manaakitanga or support and mahi toi, the arts," says Incubator Creative Hub director Simone Anderson.
"Only through understanding and respect can we truly begin to grow as one people," says Mikaere. "Waitangi Day is the perfect opportunity for us all to come together and take another step forward."
He iwi Kotahi - One People runs from 10am to 5pm on February 6, 2020 at The Historic Village with gold coin entry. A free shuttle bus will operate from the Elizabeth Street car parking building to the Historic Village throughout the day.
More on SunLive...