Australian bush fires prompting police calls in NZ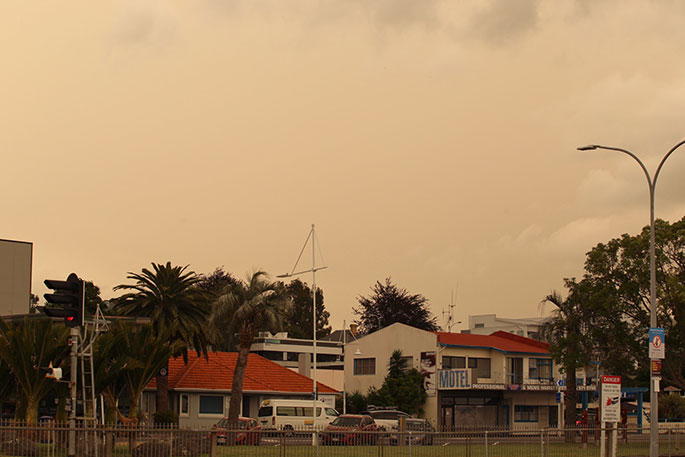 Another unprecedented plume of smoke from Australia crossed New Zealand overnight, this time Auckland and the upper half of the North Island, where about half of NZ's population lives.
Around 2pm on Sunday the skies, which were already fairly overcast, turned a dramatic orange and darkened significantly.
The gloomy weather is likely to continue for the rest of Sunday with this next main plume moving through and thickening over Sunday afternoon, says WeatherWatch.co.nz
"By 7pm the thickest smoke had shifted north of Auckland to lie over Northland and should continue to thin out overnight.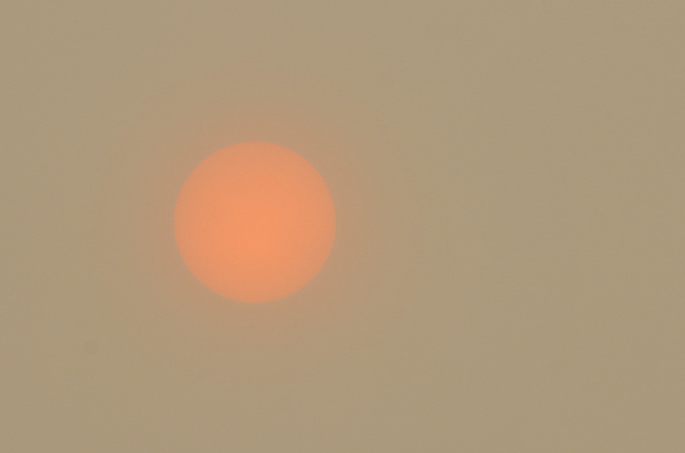 Image: Daniel Hines/SunLive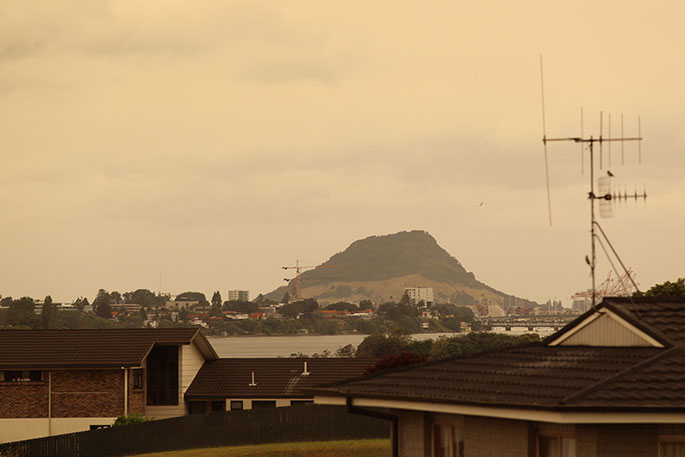 "There is a windy Southern Ocean change arriving today in the South Island and Monday and Tuesday nationwide which should clear the air over New Zealand.
"However, smoke in the skies is only likely to thicken up over the next few hours."
From what WeatherWatch.co.nz can tell smoke this thick has never crossed New Zealand from Australia in recorded history.
Meanwhile, police are asking people not to call the 111 emergency number to report the orange haze in the sky caused by the Australian bush fires.
A police spokesperson says they received a high numbers of calls related to this on Sunday.
"While we appreciate these conditions may be causing concern, the 111 emergency number is for instances when:
• Someone is breaking into your house right now

• There is car accident where people might be hurt, or cars are blocking the road

• Someone has been assaulted and the offender is still there

• You are afraid for your safety and or for those around you

• You need an emergency Police response
For further information relating to when to call 111 please go to https://www.police.govt.nz/contact-us/calling-emergency-111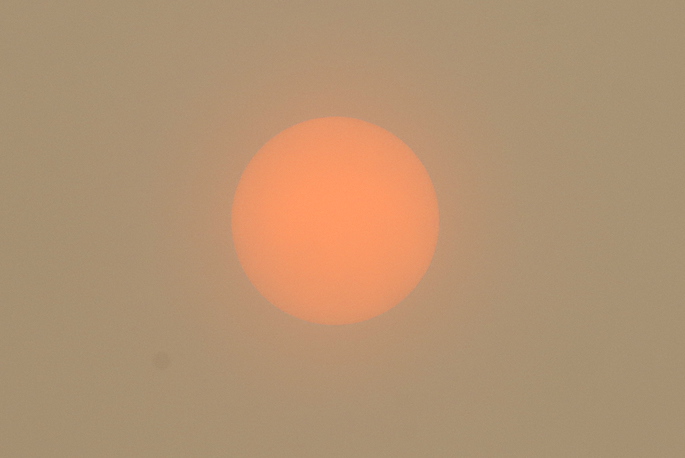 Image: Daniel Hines/SunLive
More on SunLive...