Today's traffic pinch points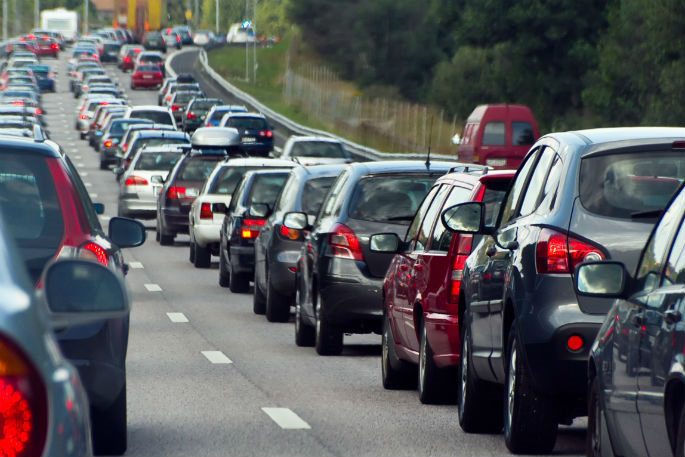 Traffic is expected to be busy on SH2 between Katikati and Tauranga between 11am and 4pm for Eastbound Traffic and between 9.30am and 4pm for Westbound Traffic today.
Road users are advised to expect delays and allow extra time for their journeys when travelling through this area.
For keeping updated on traffic and travel information for the North Island, including road hazards and congestion points and detours, please click here
NZTA have seven traffic cameras showing the road conditions across the Kaimai Range on SH29. These are available to view by selecting 'Tauranga' and Waikato' as the two journey locations here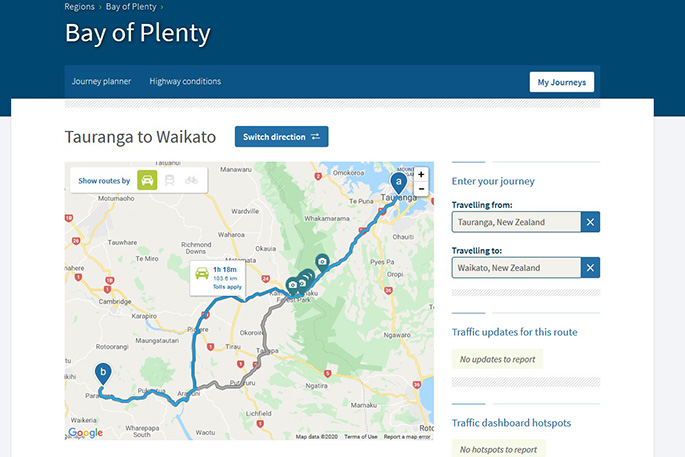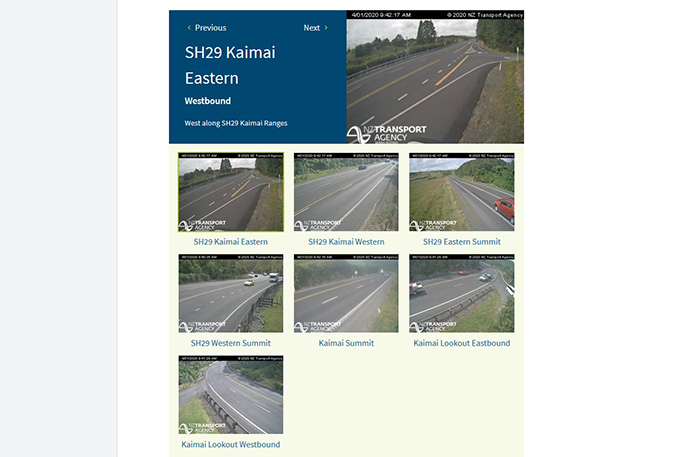 NZTA have provided an online tool that assists drivers with predicting the best travel times over the holiday period based on previous years' travel patterns at the busiest times. These times are subject to change based on weather and other factors. For real-time information on the day use the NZTA Journey Planner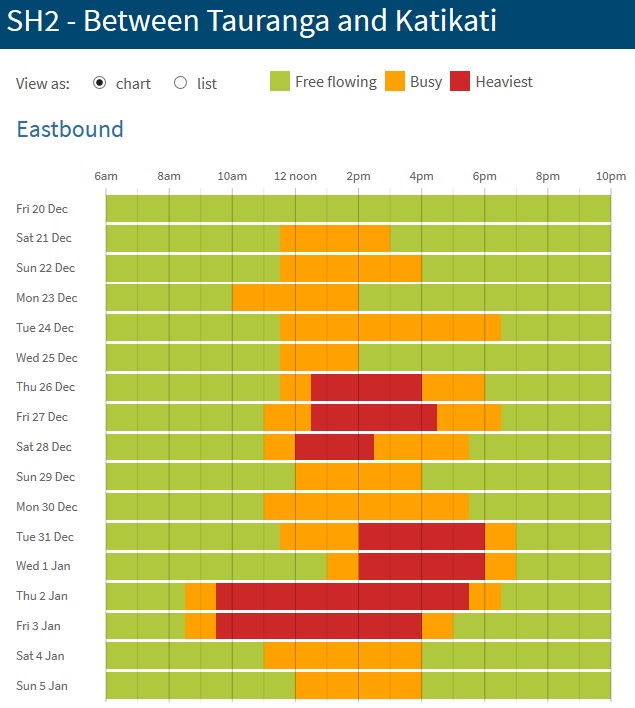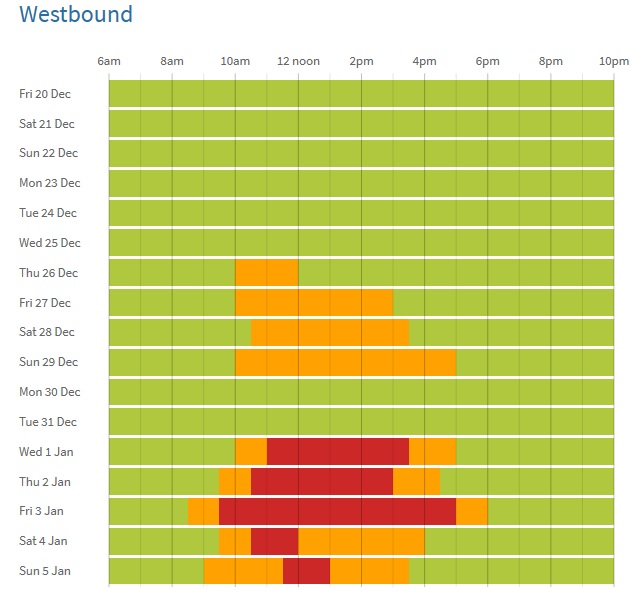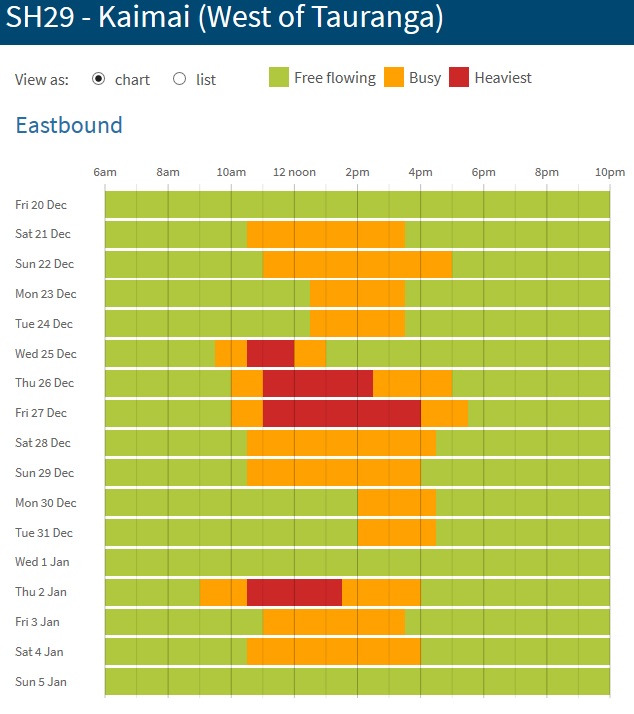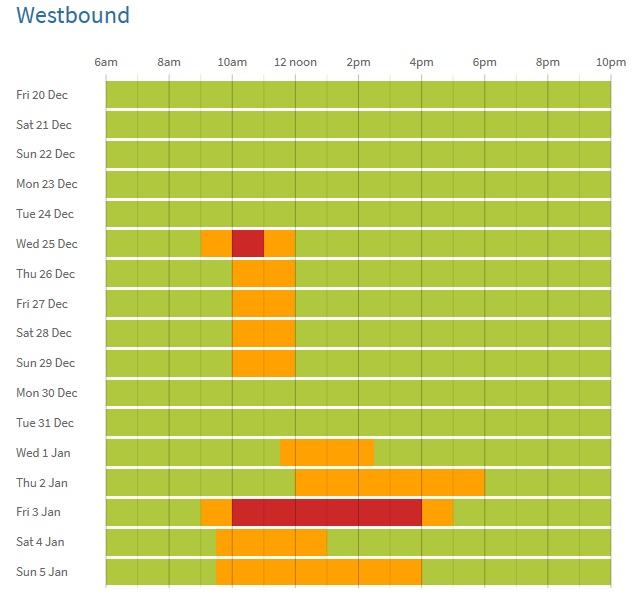 Tips for safe driving on your summer holiday:
Check your car is in good 'health' before you head off. Check your tyre pressure and tread, windscreen wipers, indicators and lights.
Take extra care when travelling in holiday periods because of increased traffic volumes, congestion, tiredness and people driving in unfamiliar environments.
Drive to the conditions - whether it's the weather, the road you're on, the time of day or amount of traffic.
Avoid fatigue. Take regular breaks to stay alert.
Keep a safe following distance from vehicles in front so you can stop safely.
Be patient - overtaking is unlikely to make a significant difference to your journey time due to the amount of traffic expected over the weekend.
Allow plenty of time. Remember you are on holiday, so there's no need to rush.
For more information on predicted busy periods visit www.nzta.govt.nz/holidayjourneys
More on SunLive...