Cloudy days mask UV risk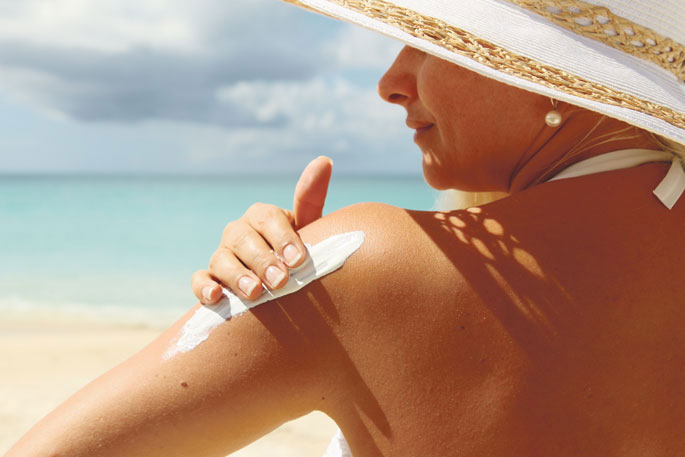 The MetService is urging Kiwis to re-think their sun-exposure with the risk of damaging ultra-violet radiation climbing rapidly at this time of year.
To keep New Zealanders safe MetService is once again showing UV forecasts on its website and app.
Meteorologist James Millward says UV radiation isn't just a summertime concern.
"Many people incorrectly believe that UV levels are related to temperature, which is a myth. It has no relationship with temperature.
"At this time of year, UV radiation rates are increasing and Kiwi families and outdoor workers can, and do, get caught out. You cannot see or feel UV radiation, so people don't notice the damage until after it has happened."
MetService, the Health Promotion Agency and NIWA work closely together to produce the Sun Protection Alert, appearing below every urban forecast on metservice.com in the months between spring and autumn.
The Sun Protection Alert states the times of the day when protection is required, and this can often include cloudy days.
"Cloudy days give people a false sense of security. A high percentage of UV gets through cloud," says James.
The risk of UV damage exists for a high proportion of daylight hours whenever someone is outside and regardless of what they are doing.​​​​​​​
Key facts around UV radiation:
• NZ also has one of the highest incidences of melanoma in the world, with annual deaths from melanoma deaths similar to that of our road toll.
• Our high risk of UV skin damage is in part due to our clear unpolluted skies, outdoor lifestyle, ozone depletion and a latitude that puts us closer to the sun in summer than most Northern hemisphere countries.
• UV damage doesn't discriminate by skin colour or type.
• The cumulative impact of being exposed to even low levels of UV for long periods can be just as damaging as being exposed for shorter periods to high UV levels (e.g. in the middle of the day)

How to reduce your risk:
• Check out the Sun Protection Times each day for your area, displayed along with your MetService weather forecast (on metservice.com, the free MetService app, newspapers, etc.)
• Be SunSmart – "Slip, Slop, Slap and Wrap": Slip on a long-sleeved shirt; Slip into shade; Slop on sunscreen before heading outside and reapply every two hours or after swimming; Slap on a wide brimmed hat; Wrap on UV protective sunglasses, preferably wrap around style.

For more information visit www.sunsmart.org.nz
More on SunLive...