How smoke from Australia's bushfires flows to NZ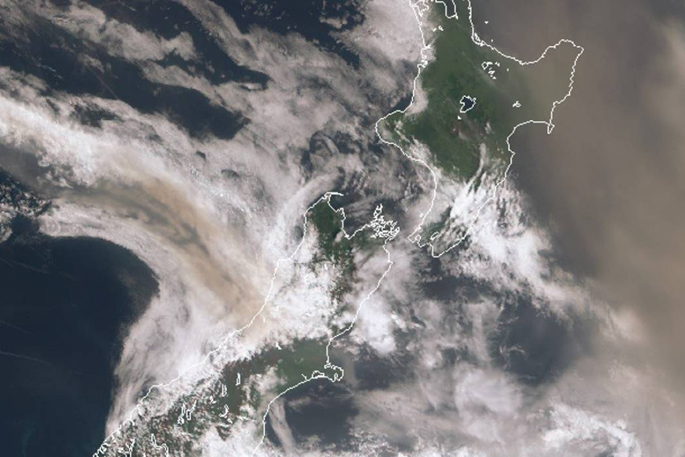 Australia's bushfire smoke "travels like a swirling, braided river" towards New Zealand.
Niwa air quality scientist Dr Ian Longley says that's why some areas have seen a lot of haze, while others have not.
The states of New South Wales and Victoria have declared emergencies as tens of thousands of people leave their homes in bushfires raging across swathes of countryside. Several people have lost their lives.
"A thick river of smoke has been flowing across the Tasman Sea for over a month, tracked in detail by scientists using satellite imagery," says Ian.
"Most of the time the smoke passes to the north of New Zealand, or is removed by rainfall before it reaches us. However, from time to time the smoke will inevitably reach our shores.
"The amount of smoke reaching each town is slightly different, as the smoke travels like a swirling, braided river with thicker and thinner channels."
Many parts of the South Island were covered in an eerie orange haze on Wednesday thanks to plumes of smoke, and some of our white glaciers were turning shades of brown as a result.
But it had all but dissipated from the South Island by Thursday, and was instead affecting parts of the North Island.
Ian says PM10 – a measure of particles in the air - matched what people were reporting.
"Smoke from Australian bushfires raised PM10 levels across North Island between 4 and 6 December," he says.
"A similar event has impacted South Island over the 1 and 2 January.
"Monitoring data showed that PM10 levels rose for a period of around 12 hours - increasing to 3 to 5 times normal levels - in a sequence starting in Southland in the morning, crossing Otago in the afternoon and Canterbury in the evening.
"Smoke levels were comparable to a typical winter's evening in Arrowtown, except this time the fires are over 2000 km away."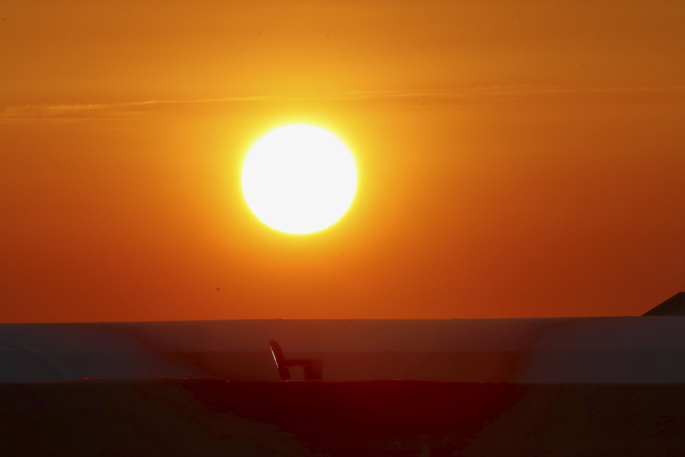 The sun setting on January 2. Images: Daniel Hines/SunLive.
He says the smoke was not taking out air to levels considered dangerous. National air quality guidelines are for a maximum pollution concentration of about 50 micrograms per cubic metre of air.
"Where it was monitored, the smoke was neither thick enough nor persistent enough to breach National Environmental Standards for Air Quality – which are expressed as an average over 24 hours," says Ian.
"The average concentration of smoke that impacted South Island were at most a third of the levels that have regularly been recorded in urban Sydney over the last month.
"By the morning of 2 January the thickest part of this smoke 'river' had passed New Zealand and heading out into the Pacific.
"However, a thinner remnant is leading to elevated PM10 being recorded in the top of South Island."
MetService meteorologist Tahlia Crabtree earlier says a southwesterly flow, which was expected to last into the weekend, had been clearing the smoke away.
However, there was a chance the winds could change in the coming days and bring more bands of bushfire smoke with them, she says.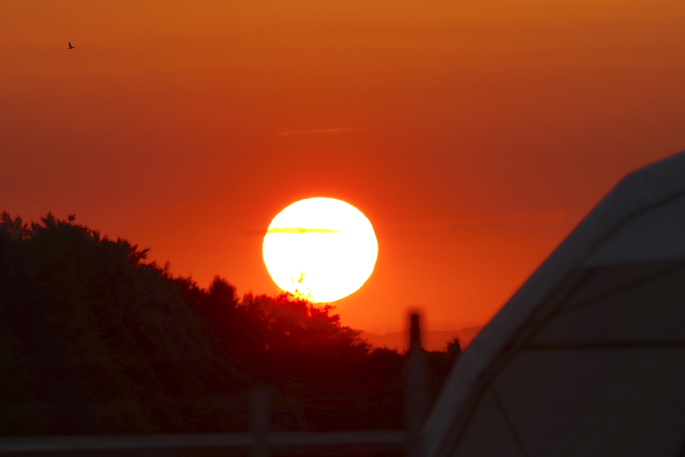 More on SunLive...