What's On: Ziggy, Thundercats and Water Polo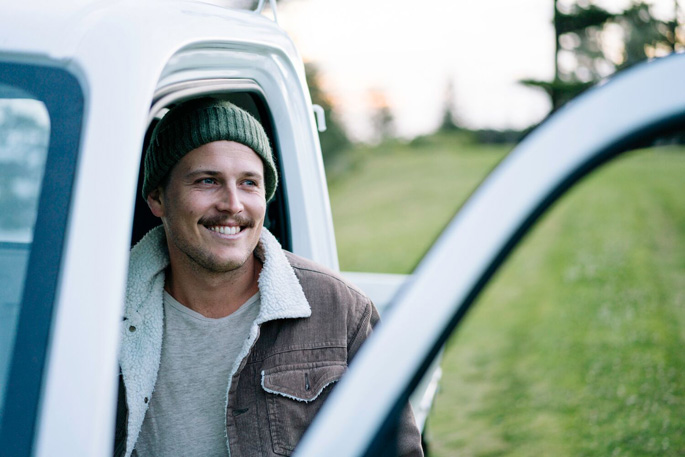 Good morning SunLive readers and welcome back to your third day of January.
I hope you are making the most of the New Year and decade already and spending time with those who matter most before most of us go back to work on Monday.
Looking at the weather for today, there is going to be some morning cloud but that is clearing up and it's going to be a fine day.
There will also be some south-westerlies about, with them set to strengthen this afternoon.
The high today is 26 degrees with a low of 14 degrees.
If you are looking for something to do today, why not head to the Tauranga Waterfront where Water Polo on the Waterfront 2020 is taking place.
According to the event website, it brings New Zealand's best water polo talent to The Strand for a two-day action-packed summer tournament.
Games started at 8.30am this morning and are going right the way through to 6pm tonight. The tournament is also happening tomorrow, Saturday, January 4.
For more information about the event, click here:
The Thundercat Racing is also taking place today in Papamoa from 11am.
Thundercat Racing is a high adrenaline motorsport with explosive wave jumping and tight competitive racing in a tunnel hulled inflatable boat.
For more information about Thundercat Racing, read the SunLive article here:
Later on this evening, Ziggy Alberts is set to perform at Soper Reserve in Mount Maunganui.
Singer-songwriter Ziggy Alberts has released five records, started his own label Commonfolk Records, played sold-out tours across the world, and his music has effortlessly amassed millions of listeners worldwide – at only 25 years old.
Ziggy's show starts at 7pm. For more information about the concert, read the SunLive article here:
To find out what else is happening around the Bay today, check out the What's On listings below:
Friday 3 January:
Alcoholics Anonymous
Open meeting 10am at Tauranga Central Baptist Church, 13th Ave/Cameron Rd. All welcome. Ph 0800 229 6757
---
Artists Feedback Lab
Casual group discussing pricing, exhibiting, materials, selling, critiques of your art. 2nd Friday of month, 10am-12pm $5 The Artery, Historic Village. Info@www.theincubator.co.nz. Ph 571 3232
---
Blues Brothers Musical: Auditions
Want to audition for the world premiere of the musical The Blues Brothers: First Contact? Auditions in January 2020. Head to https://www.taurangamusicaltheatre.co.nz/shows/thebluesbrothers/ for audition info.
---
Chess Tauranga
Tauranga RSA Chess Club, Greerton 5-7pm, Casual & Standard length games. Standard Chess rules. Werner 548 1111 http:/www.westernbopchess.weebly.com/
---
Citizens Advice Bureau Tauranga
Free confidential impartial information & advice. Don't know? Ask Us! Phone or visit us at 38 Hamilton St, Tauranga. Mon-Fri 9am-5pm 07 578 1592 or 0800 367 222
---
Holiday Programmes
House of Science Tauranga holiday programmes. Robotics 13th-17th Jan, Science 20th-24th Jan. Book at https://houseofscience.nz/tauranga/shop/
---
Mount Senior Citizens Association
Afternoon Indoor Bowls, Mount Seniors' Hall 345 Maunganui Rd. Names in 12:45 pm, New members & beginners welcome. Ph Nancy 575 4675
---
Overeaters Anonymous
Do you eat compulsively? Obsessions? Compulsions? Remorse? Resolutions? OA meet Tue 7-8pm & Fri 1-2pm to get out of this cycle. Ph 544 1213 or 022 064 2186
---
Paint With Arataki Artists
Paint socially 9am-12pm at Arataki Community Ctr. Occasional tutor. Beginners welcome. Ph Fran 021 136 8173 or 575 2520
---
Petanque Tauranga BOP
At Club Mount Maunganui Tuesday play starts 4pm, second game 5pm. Saturday play starts from 10am. Maryan 07 552 4346 or 022 070 8200
---
WANTED Books/CDs/DVDs/Puzzles
For Mount Lions Lioness Clubs 2020 Annual Bookfair. Ph Shirley (Mount) 575 2725, Coleen (Papamoa) 572 5544, Colleen (Tauranga) 579 5133
---
Whakamarama Farmers Market
3pm at Whakamarama Community Hall, 469 Whakamarama Rd, 5 mins from SH2. Local produce, food, handcrafted gifts & products. www.facebook.com/whakamaramafarmersmarket
More on SunLive...