New Year's Honour – 'I was really shocked'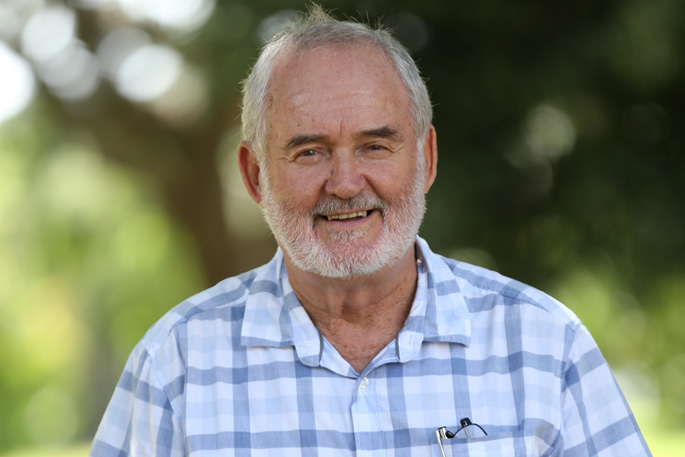 Tauranga man James Muir says he was really shocked when he first received an indication about the Queens Service Medal and says now with the formal letters from the Governor-General and Prime Minister it is a reality – and has really sunk in.
He is just one of many who made it on the 2020 New Year's Honours List, with James receiving the Queen's Service Medal for his services to the community.
James has been involved in, and led, a number of community service organisations in Tauranga since the early 1990s.
"The last 25 plus years, I've been free to do what I was really passionate about, and have kept learning as I've gone along," says James.
"Working with other equally committed people has made it all worthwhile, but I was quite shocked when Mayor Greg Brownless presented me with a Community Service Award at the Annual Mayoral Prayer Breakfast. Being in the company of Mary Dillion and Huikakahu Kawe made that occasion even more special to me. But this award still seems quite unreal."
James has been a founding member and coordinator of Te Kohinga, a reconciliation network, since 1995. Te Kohinga assists in faith-based reconciliation between Maori and Pakeha, using a wider community-focused approach.
He was a chaplain and chairman of Prison Fellowship Bay of Plenty from 1993 to 2008, contributing to the well-being of prisoners and ex-prisoners.
He was a board member of Asian Outreach New Zealand from 1999 to 2019, including three years as director.
He served as Missions Director for the Faith Bible College from 1998 to 2005 and is currently their Alumni President.
He founded the Tauranga Moana Marriages Trust, an organisation that strives to strengthen marriages through seminars and other services, where he has volunteered as a facilitator since 2009.
He has been a committee member of the Gate Pa Battle 150 year commemorations, Pregnancy Choice, and 2020 Vision for the City.
James says in the last few years, some good and enduring things have been achieved in our community "especially with our Te Kohinga reconciliation network in the area of restoration, restitution and reconciliation for Tangata Whenua and getting the history of Tauranga told more accurately – and there is much more to come on this.
"But being part of a team has meant that I could do my bit as others did theirs.
"Also part of my motivation for establishing Tauranga Moana Marriages Trusts was to honour my father and mother who were married for 70 years and raised nine fairly healthy children."
More on SunLive...