Building fire in Greerton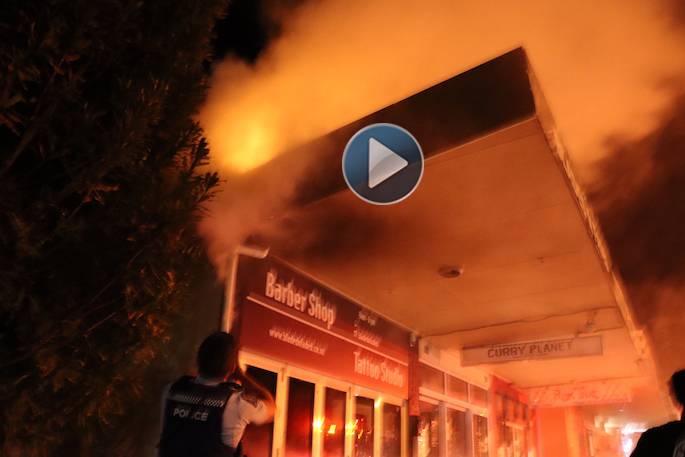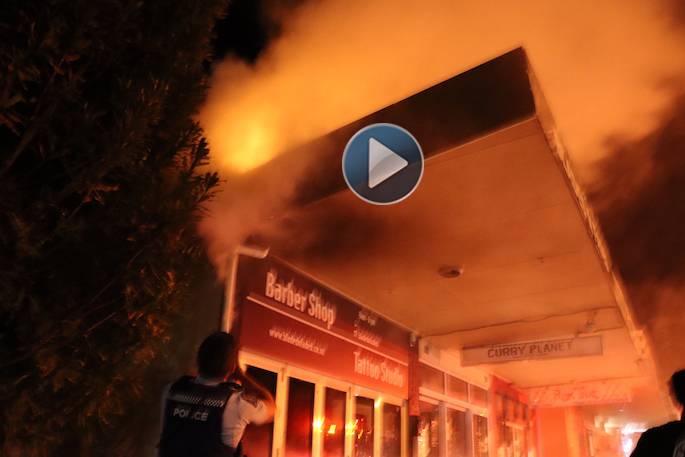 Click the image above to watch the video
Emergency services are responding to a building fire in Greerton on New Year's Eve.

The front corner of the Bladed N Faded Barber Shop in Chadwick Rd caught alight about 10.40pm.

Four fire trucks, the Greerton Community Patrol and Police responded to the incident.

SunLive was passing the area and observed the blaze before fire services arrived. It appears the fire started in the left corner on top of the shop's footpath overhang.

While SunLive were waiting for the fire brigade a member of the Police managed to extinguish most of the initial flames with an extinguisher from his patrol car. Firefighters are continuing to ensure the blaze is fully extinguished.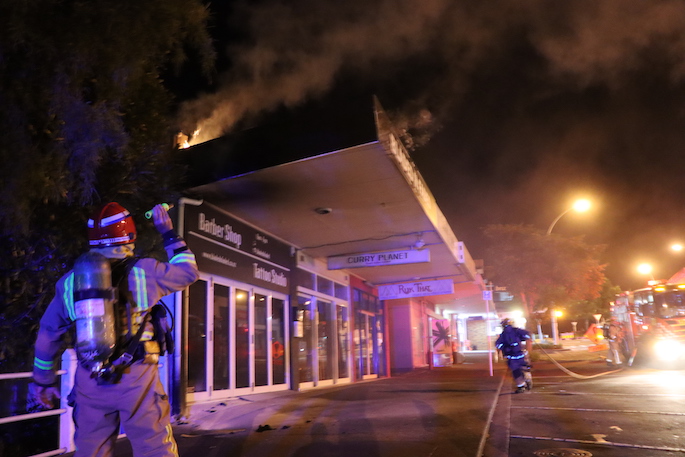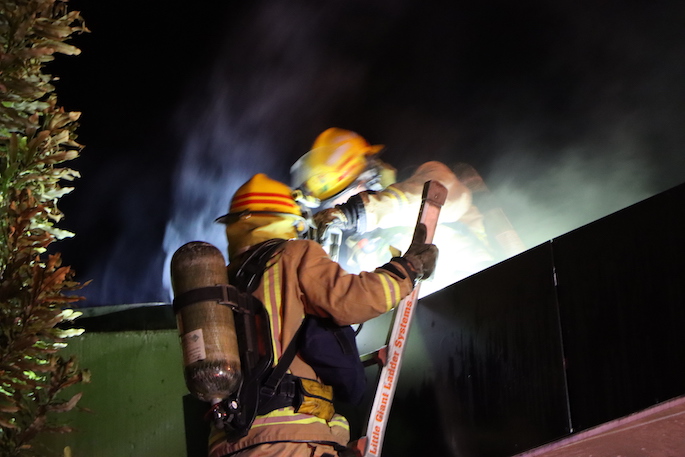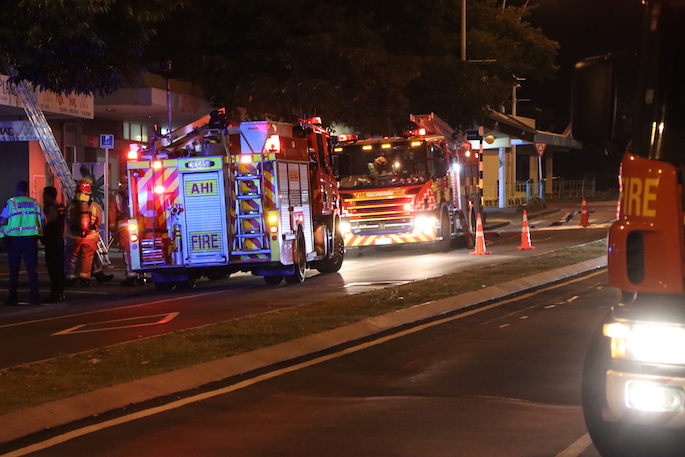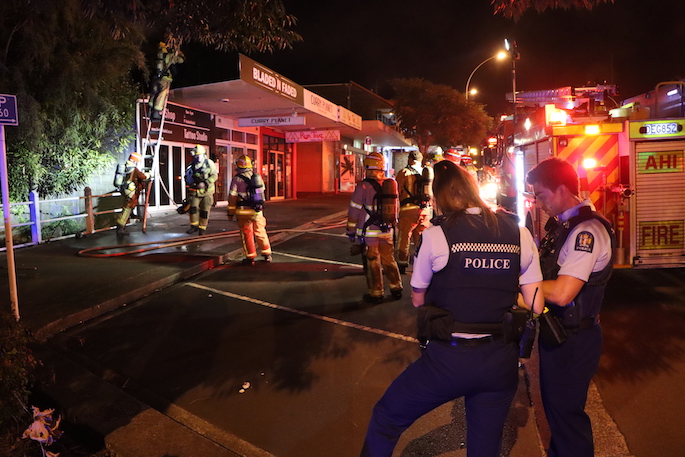 More on SunLive...