Cruise ship passenger falls overboard near Mahia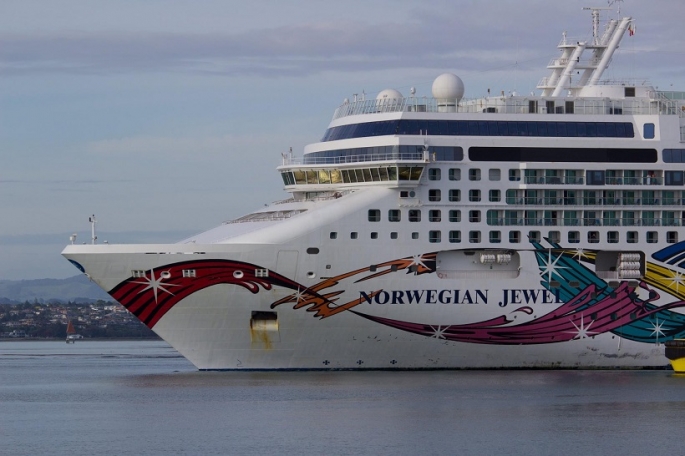 A passenger is missing, and believed to have fallen from their cruise ship near the Mahia Peninsula while it was sailing from Napier to Tauranga.
Emergency services are searching for the man, who reportedly fell from the Norwegian Jewel about 7pm on Sunday, Rescue Co-ordination Centre spokesman Vince Cholewa said.
He had gone missing near Mahia Peninsula, on the North Island's east coast.
The cruise ship is located roughly six nautical miles southwest of the Mahia Peninsula and remains in the vicinity of the incident.
"The cruise ship now is going through their man overboard procedure," says Vince.
"They've done a muster of the passengers, they're reviewing CCTV footage and they're carrying out their own search onboard."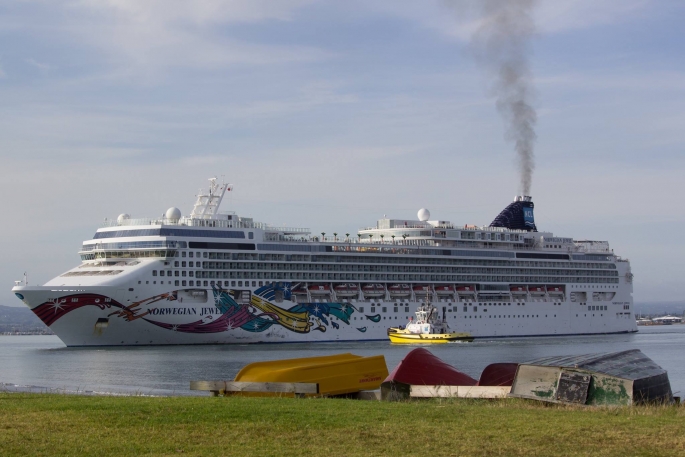 The Norwegian Jewel was on its way from Napier to Tauranga when the man went missing. The cruiseship is due to have a one-night stopover at the Port of Tauranga. Photo: Jenny Whitcombe
A helicopter from Hawke's Bay Rescue Helicopter Trust arrived to search by 8pm, and a second from Eastland Rescue Trust arrived soon after, Vince said.
Those had since returned to their respective bases, and Vince said they were soon to be replaced by an Airforce NH90 helicopter flying in from RNZAF Base Ohakea.
The NH90 would have better night view equipment, he said. The Airforce NH90 will continue the search using heat-sensing equipment.
A container ship has joined the search, using its powerful lights on the water.
One yacht is responding in the rescue efforts led by Maritime New Zealand, and a second which had been searching earlier has been released from the search.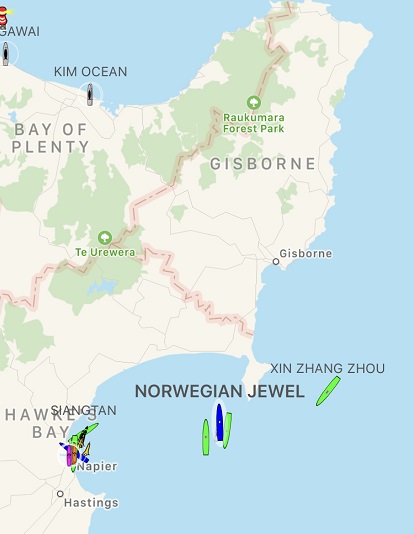 Source: Boat Tracker
The Norwegian Jewel has capacity for 2376 guests, is 294m long, and has 1069 crew. The cruise ship was berthed next to the Ovation of the Seas in the Tauranga harbour on December 10.
The Norwegian Jewel had left Napier and is due to arrive in Tauranga at 11.57am on Monday December 30, staying overnight, and then due to depart from the Port of Tauranga on New Years' Eve at midnight.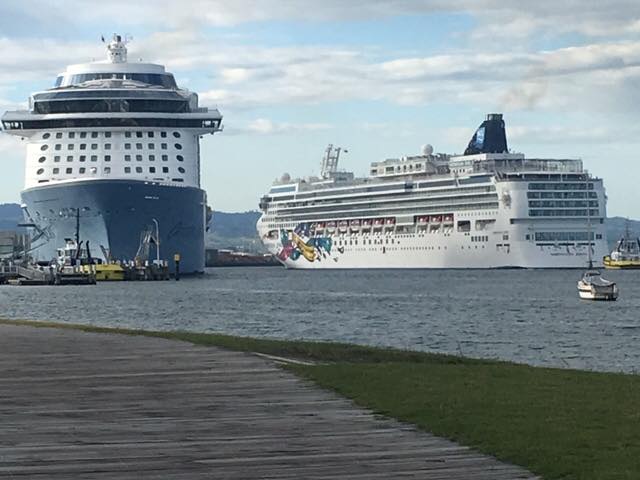 Norwegian Jewel pulling up along side the Ovation of the Seas at the port of Tauranga on December 10. A group of passengers from Ovation of the Seas tragically died following the December 9 eruption of Whakaari/White Island. Photo: Catherine Clarkson.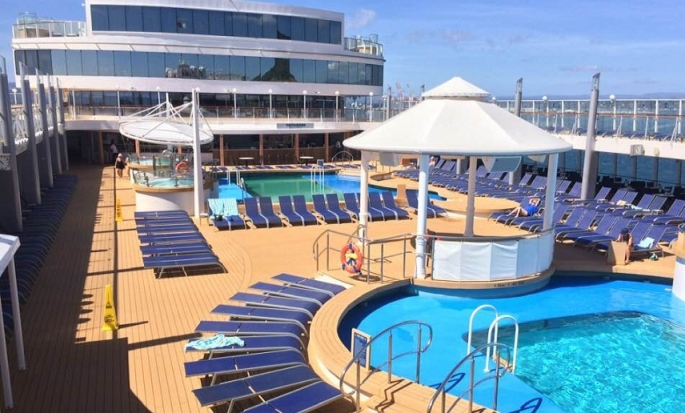 The pool area on the Norwegian Jewel
More on SunLive...