Two of three suspect dogs attacking cats caught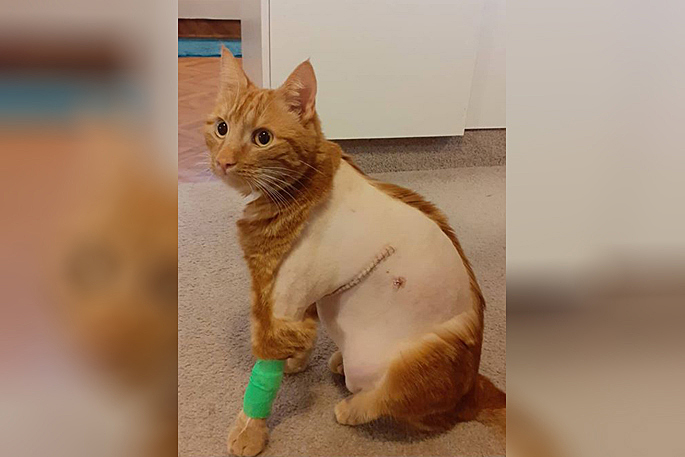 Two of the three tan pitbull cross dogs that were suspected of attacking and killing cats in Matua have been caught in the early hours of Christmas Day.
The Matua community has been reeling from a spate of dog attacks that have left at least three cats dead and many more injured in the week before Christmas.
"Two of the suspect dogs were caught on Christmas Eve," says a Tauranga City Council spokesperson.
"We are currently undergoing testing to see if they are the dogs responsible.
"Results are unlikely to come back until the New Year."
Matua resident Angela Newby says her cat Archie is lucky to be alive after being attacked by the dogs outside her home on Sunny Bay Road.
She says there had been three tan pitbull cross dogs that had been loose and attacked a number of cats.
There are now reports that at least another four cats or kittens may have been killed by the dogs since SunLive's first story on the attacks, and prior to the two dogs being caught. The total number of dead cats may be as high as nine, however this is unconfirmed.
It's understood that the third dog suspected of being also responsible for the cat deaths is still roaming.
The public are cautioned that they shouldn't try to catch the third dog themselves but contact Tauranga City Dog Control immediately on 07 5777 000 if it is spotted.
Tauranga City Council Animal Services Team Leader, Brent Lincoln says Council is taking the matter very seriously, are investigating the complaints and gathering evidence.
Council staff will hold the two dogs until they have results back from testing.
More on SunLive...