Freedom camping in the Western Bay of Plenty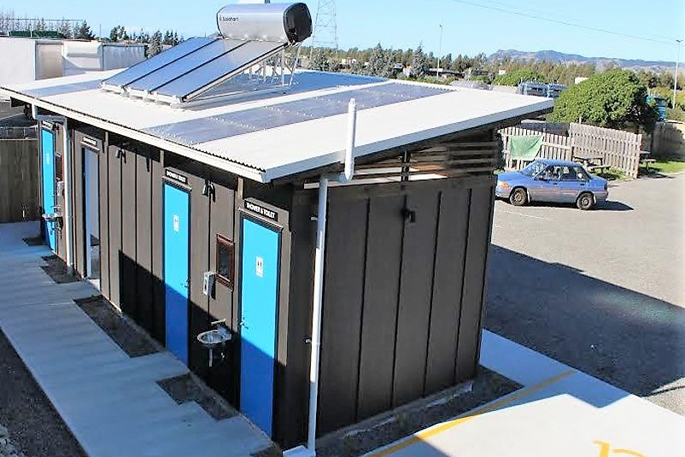 Western Bay of Plenty Council advise that there are 46 different places where people can freedom camp in the Western Bay.
There is also a KiwiCamp facility newly opened in Bowentown, and KiwiCash Digital Keys available for campers to use to easily pay for services.
The Council has provided an interactive Freedom Camping Map to assist campers with finding places where they can camp. The map includes information about dump stations, public toilets, barbecues, rubbish bins, picnic tables, boat ramps and the duration for camping at the allowable sites.
There are some key requirements that campers are expected to be aware of.
No person may freedom camp for more than three nights in any four week consecutive period at any one site. The four consecutive weeks begin from the first overnight stay. This excludes tenting at TECT Park, where the limit is two nights.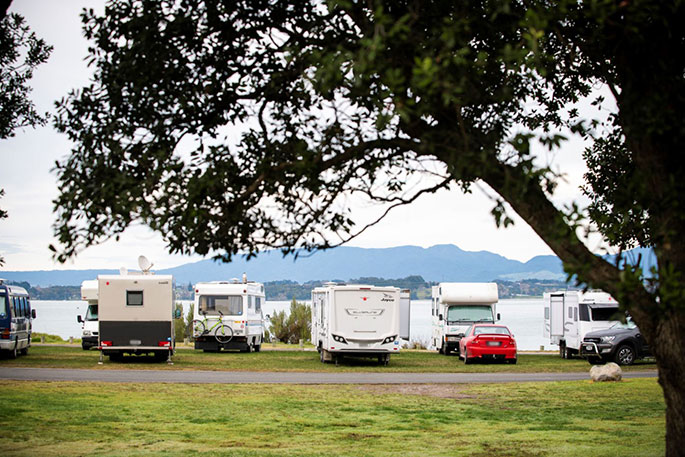 All sites are restricted to 'Self Contained' vehicles only. Campers are asked to park in the designated parking areas and respect other reserve users.
It's a good idea to read the Freedom Camping Bylaw 2019, for a list of areas where freedom camping is permitted or prohibited. The WBOPDC employs a security firm from October to March to ensure compliance with the bylaw.
Freedom Camping in tents is only permitted at TECT Park, and permission must be obtained from the Park Manager first. There is a TECT Park Alerts page that can be checked first for any further restrictions.
Should a camper receive an Infringement Notice for freedom camping and wish to dispute it, the council provides an Explanation for Freedom Camping Infringement Notice form here.
The Western Bay of Plenty Council reviewed its Freedom Camping Bylaw in 2019. The review included removing five freedom camping sites, modifying the overnight parking areas for two sites, and changing the permission wording for tenting at TECT Park. To find out more, click here for the key decisions document.
KiwiCamp
KiwiCamp is a facility that the council has introduced in Bowentown, and expects to also have operational at TECT Park in early 2020.
KiwiCamp is a clean and modern ablution block, with all the services that campers need – toilets, hot-showers, cooking hotplates, dishwashing sink and a laundry. The toilets are free to use but campers pay a small amount to use the other facilities. KiwiCamp is located at the Seaforth Road carpark, Bowentown and became operational during December. To learn more about KiwiCamp click here
KiwiCash Digital Key
KiwiCash is a smart way of making payments for access to KiwiCamp facilities around New Zealand, using KiwiCash Digital Keys.
A KiwiCash Digital Key identifies the camper and connects them to their online KiwiCash account. This allows them to make secure, easy payments for services with a tap of their Digital Key at any KiwiCamp facility. Online accounts can be created and topped up on the KiwiCash App or on their website.
Digital Keys have been available for purchase for $5 at any Council Area Office in the Western Bay of Plenty District, from the beginning of December.
The Council Area Offices are:
Head office, Barkes Corner
1484 Cameron Rd, Greerton, Tauranga
Phone: (07) 571 8008
Monday - Friday: 8:00 am - 5:00 pm
Te Puke Library and Services Centre
130 Jellicoe Street, Te Puke
Phone: (07) 571 8008
Monday - Friday: 8:00 am - 5:00 pm
Saturday: 9:00 am - 12:00 pm
Katikati Library and Service Centre
21 Main Street Katikati
Phone: (07) 571 8008
Monday - Friday: 8:00 am - 5:00 pm
Saturday: 9:00 am - 12:00pm
Waihi Beach Library and Service Centre
Waihi Beach Community Centre
Waihi Beach Road, Waihi Beach
Phone: (07) 571 8008
Email: waihibeach@westernbay.govt.nz
Tuesday and Friday: 8.30am - 5pm
Saturday: 9am - 12noon
Omokoroa Library & Service Centre
McDonnell Street, Omokoroa
Phone: (07) 571 8008
Email: omokoroaoffice@westernbay.govt.nz
Monday - Friday: 9am - 5pm
Saturday: 9.30am - 12noon
More on SunLive...