Tauranga students can get a jump start on study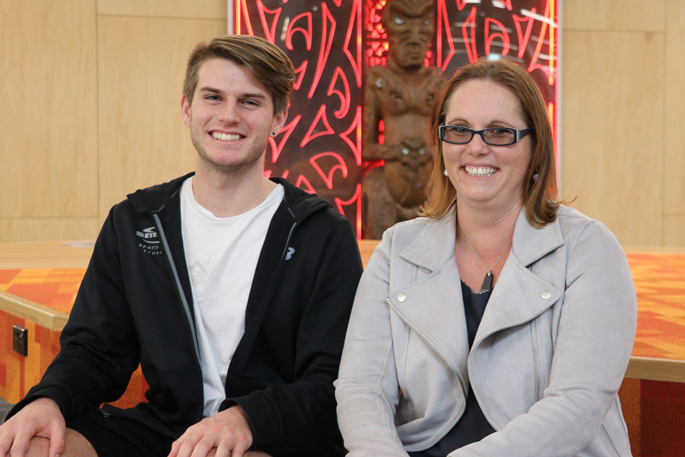 Waikato University is offering Tauranga students the chance to hit the ground running with their studies next year.
The university's Jump Start programme will be available at the Tauranga Campus this summer.
Jump Start gives students the opportunity to knock off their first 100-level paper of their degree, in just four weeks over summer.
Alongside the papers, students attend sessions on study skills, academic writing, how to use the university technology, developing a mind-set for success, library services, and staying healthy.
These are all aimed at helping with the transition to university and giving a good base for being successful in their studies.
Fresh out of Bethlehem College, keen sportsman Nick Wotton could've easily spent the summer of 2019 training for his next triathlon but when he discovered he was one NCEA credit short in physics, he enrolled in Jump Start instead.
"I took the general physics and mathematics for engineers' paper which meant I could start and continue the year in Tauranga without having to do a make-up course alongside my first-year papers," says Nick.
"Jump Start was a good refresher for everything I'd forgotten from school."
Now he's finished a successful first year in Waikato's bachelor of engineering, Nick says he'd highly recommend the Jump Start programme to students who need extra credit or just want to get a head start on their studies.
"It gave me a confidence boost and an idea of what to expect from uni. I'd do it all over again."
Originally from Waikato, Fiona Brown relocated with her family to Tauranga nearly 10 years ago.
She had worked as a lab technician prior to having children and juggled several part-time jobs while they were growing up.
The decision to embark on tertiary study in a bachelor of teaching wasn't made lightly, neither was committing to the Jump Start programme.
However, the mum-of-three took some advice from education lecturer Katrina McChesney.
"During my interview to get into the degree Katrina suggested I sign up for Jump Start to help me understand how academic writing is its own genre," says Fiona.
"Plus, it would get my elective paper completed before Semester A began."
Fiona highly recommends the programme and is thrilled the university are offering the paper she took, writing for academic Success, in Tauranga this summer.
"Jump Start was fabulous. I learnt so many things that have benefited my studies. I think everyone would benefit from enrolling in the programme, especially people like me who've been out of the loop a long time," she says.
Associate director student retention projects, Sonya Breen, has been coordinating Jump Start since it started in 2018, and is pleased with how successful it is in helping new students transition to the University of Waikato.
Running Jump Start at the Tauranga campus is part of the expansion plan of the programme.
"Jump Start is all about getting familiar with the university environment; the place, the technology, the study skills, and the mind-set required to optimise students' success. The students tell us they feel more confident starting their studies, they have made friends, and feel comfortable being at University." says Sonya.
"This is exciting as it shows Jump Start really is working, and we are noticing that many Jump Start students are averaging higher success rates in their first year than their classmates."
Jump Start runs over four weeks from January 28 to February 21.
Registrations for the programme close Friday, January 17, 2020.
Register at waikato.ac.nz/go/jump-start or email jumpstart@waikato.ac.nz for more information.
More on SunLive...