What's On: another sunny day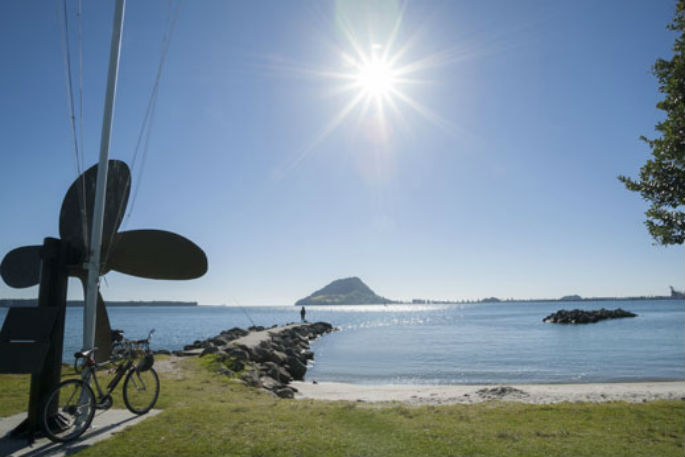 Welcome to another fabulous day in the Bay of Plenty.
The malls may have quietened down today after the Boxing Day rush, so if there's cash burning a hole in your pocket join the other Kiwis intent on spending it. If you got gifts you're not so keen on, you could list them on TradeMe like the many other Kiwis turning unwanted gifts to cash.
So far, we're looking at a pretty great day in terms of weather - not too hot, not too cold, a high of about 25degC with the sun shining throughout the afternoon and into the summer evening.
If you're looking for something more than just enjoying the holiday before the weekend then read on, otherwise 'you do you' and enjoy your day.
Friday 27 December
Alcoholics Anonymous
Open meeting 10am at Tauranga Central Baptist Church, 13th Ave/Cameron Rd. All welcome. Ph 0800 229 6757
---
Artists Feedback Lab
Casual group discussing pricing, exhibiting, materials, selling, critiques of your art. 2nd Friday of month, 10am-12pm $5 The Artery, Historic Village. Info@www.theincubator.co.nz. Ph 571 3232
---
Blues Brothers Musical: Auditions
Want to audition for the world premiere of the musical The Blues Brothers: First Contact? Auditions in January 2020. Head to https://www.taurangamusicaltheatre.co.nz/shows/thebluesbrothers/ for audition info.
---
Chess Tauranga
Tauranga RSA Chess Club, Greerton 5-7pm, Casual & Standard length games. Standard Chess rules. Werner 548 1111 http:/www.westernbopchess.weebly.com/
---
Citizens Advice Bureau Tauranga
Free confidential impartial information & advice. Don't know? Ask Us! Phone or visit us at 38 Hamilton St, Tauranga. Mon-Fri 9am-5pm 07 578 1592 or 0800 367 222
---
Holiday Programmes
House of Science Tauranga holiday programmes. Robotics 13th-17th Jan, Science 20th-24th Jan. Book at https://houseofscience.nz/tauranga/shop/
---
Mount Senior Citizens Association
Afternoon Indoor Bowls, Mount Seniors' Hall 345 Maunganui Rd. Names in 12:45 pm, New members & beginners welcome. Ph Nancy 575 4675
---
Overeaters Anonymous
Do you eat compulsively? Obsessions? Compulsions? Remorse? Resolutions? OA meet Tue 7-8pm & Fri 1-2pm to get out of this cycle. Ph 544 1213 or 022 064 2186
---
Paint With Arataki Artists
Paint socially 9am-12pm at Arataki Community Ctr. Occasional tutor. Beginners welcome. Ph Fran 021 136 8173 or 575 2520
---
Petanque Tauranga BOP
At Club Mount Maunganui Tuesday play starts 4pm, second game 5pm. Saturday play starts from 10am. Maryan 07 552 4346 or 022 070 8200
---
WANTED Books/CDs/DVDs/Puzzles
For Mount Lions Lioness Clubs 2020 Annual Bookfair. Ph Shirley (Mount) 575 2725, Coleen (Papamoa) 572 5544, Colleen (Tauranga) 579 5133
---
Whakamarama Farmers Market
3pm at Whakamarama Community Hall, 469 Whakamarama Rd, 5 mins from SH2. Local produce, food, handcrafted gifts & products. www.facebook.com/whakamaramafarmersmarket
More on SunLive...