Hadlee and the one that got away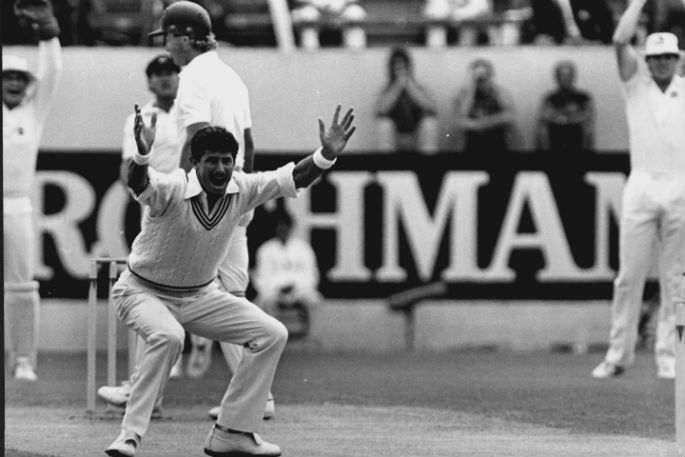 Let's hope for a better result than the test in Perth.
The Black Caps are competing in their first Boxing Day Test in Melbourne since 1987 when our greatest cricketer was involved in a thrilling end to the match.
Sir Richard Hadlee took 431 wickets in a remarkable international career that did not end till after his 39th birthday.
But it still annoys New Zealand's finest cricketer that he did not get one more wicket to clinch victory over the arch enemy in Melbourne.
The 1987 Boxing Day Test was a match for the ages with Australia leading 1-0 going into the festive showdown. Following Hadlee's heroics in the 1985 series win in Australia the pressure was mounting on Alan Border's men to win the Trans-Tasman Trophy.
After five days of cut and thrust Hadlee grabbed the ball to bowl the final over of the match. He had already taken 10 wickets in the match and needed to knock over number 11 Mike Whitney for the win.
Somehow Whitney kept Hadlee out and the match was drawn but Hadlee should never have had to bowl that final over.
The ball before Danny Morrison trapped Australian number 10 Craig McDermott plumb in front. But somehow home umpire Dick French said not out.
I had the pleasure of talking to Richard about the epic finale.
"I played in 22 test-winning teams and victories were scarce but that was the one that got away," he says.
"That is my greatest embarrassment that I didn't get Whit out. Every ball I bowled straight he blocked it and kept it out and everything that was a little bit wide he either let it go or played and missed at it."
A generous gift of the match ball to Whitney by keeper Ian Smith did not go down so well with Richard.
"I bowled 31 overs on that last day which is a huge effort for any quick bowler and whenever you get a bag of five wickets you generally get to keep the ball. When Whitney survived Smithy gave it to him.
"I said to Smithy: 'what are you doing? That's my ball'. But Smithy said to him that you have done a fine thing for Australia today. Here's the ball as a memory of what you did."
Whitney kept the ball for 27 years before surprising Hadlee by presenting him with the ball at a dinner before the 2015 Cricket World Cup final in Melbourne.
"I was speaking at a function and all of a sudden Whit walks on stage and unbeknown to me gives me the ball and says: 'here you go Paddles. You deserve it and I want you to have it'."
More on SunLive...