What's On: Chill out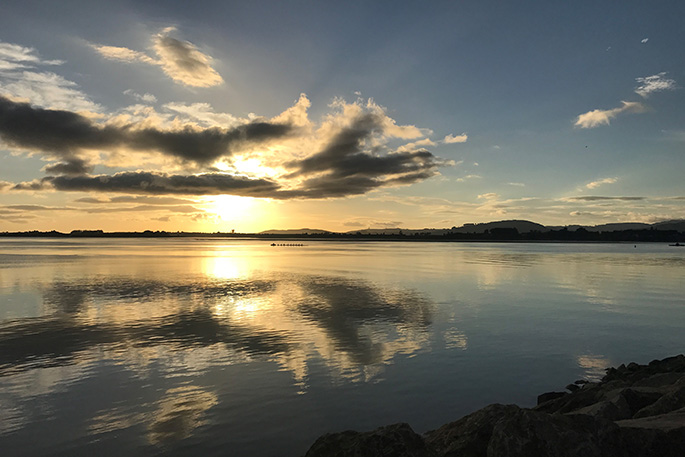 With the sun looking to shine for most of Boxing Day today, it's looking good for outdoor activities, barbecues and recovering from the Christmas feasts.
If you're looking to get out and about, read on to see what's happening in and around Tauranga today.
If you're more of a shopper, consider hitting up those Boxing Day sales and snag yourself a bargain.
Otherwise, kick back, relax and enjoy your day!
Whatever you do today, make sure you stay safe and enjoy yourself.
Thursday 26 December
500 Cards Club Papamoa
Keep your brain active. Play 500 cards 1pm at Papamoa Sports & Recreation Ctr. $4 incl afternoon tea. Ph Bob 027 478 6282
---
Art Therapy
12:30-3:30 Papamoa Community Centre for people with experience of mental illness. Mosaics, decopage, card making etc. Free.
---
Blues Brothers Musical: Auditions
Want to audition for the world premiere of the musical The Blues Brothers: First Contact? Auditions in January 2020. Head to https://www.taurangamusicaltheatre.co.nz/shows/thebluesbrothers/ for audition info.
---
Bridge Lessons 2020
Starting Feb 13th evenings. Want to have fun? Mt Maunganui Bridge Club $70 12 weeks lessons. Ph Bren 027 256 0774
---
Citizens Advice Bureau Tauranga
Free confidential impartial information & advice. Don't know? Ask Us! Phone or visit us at 38 Hamilton St, Tauranga. Mon-Fri 9am-5pm 07 578 1592 or 0800 367 222
---
Golf Croquet
At Croquet Mt Maunganui, 45 Kawaka St; Tues, Thur, Sun; 9:15am for 9:30am start. Ph Nev 07 575 5121
---
Holiday Programmes
House of Science Tauranga holiday programmes. Robotics 13th-17th Jan, Science 20th-24th Jan. Book at https://houseofscience.nz/tauranga/shop/
---
Katikati Concert Band
We welcome brass, woodwind & percussion players of all ages & experience. We meet at Katikati Bowling Club, 7pm every Thursday. Ph Mick 021 217 1780
---
Mah Jong Te Puke
Thursdays & Sundays 12:45-4pm. All players visitors & beginners welcome (free lessons). Te Puke Lyceum club rooms, 8 Palmer Pl. Ph 027 430 6383
---
Mount Senior Citizens Assn
Afternoon 500 Cards, Mount Senior's Hall Lounge, 345 Maunganui Rd, Tues & Thurs 12:30pm. New members welcome. Ph Barry 021 950 028
---
Otumoetai Tennis Club
Adult tennis. 9am Tues & Thur. Bellevue Park Windsor Rd (adjacent to swimming pool). New players & visitors welcome. Ph Pam 570 0302
---
Petanque Tauranga BOP
At Club Mount Maunganui Tuesday play starts 4pm, second game 5pm. Saturday play starts from 10am. Maryan 07 552 4346 or 022 070 8200
---
Social Games
Club Mount Maunganui. Come along & play indoor bowls or cards. Have a fun afternoon. Everyone welcome. Ph Dot 575 3780
---
Tga Citizens' Indoor Bowls
Summer Bowls every Monday & Thursday. Monday, names in by 7pm & Thursday, 1pm. Everyone welcome. $2
---
Yoga in the park
Only $5 for yoga in the park all summer! Tuesdays at Kulim park, Tauranga & Thursdays Moa park, Mount Maunganui. More info at www.jarofhearts.yoga
---
More on SunLive...