Santa delivers slip slop slap message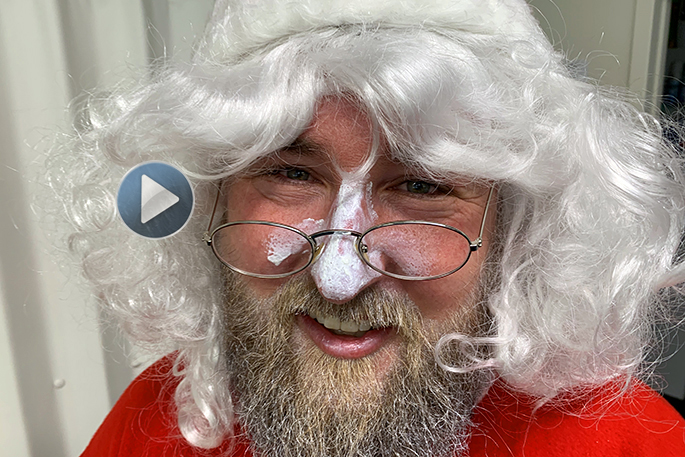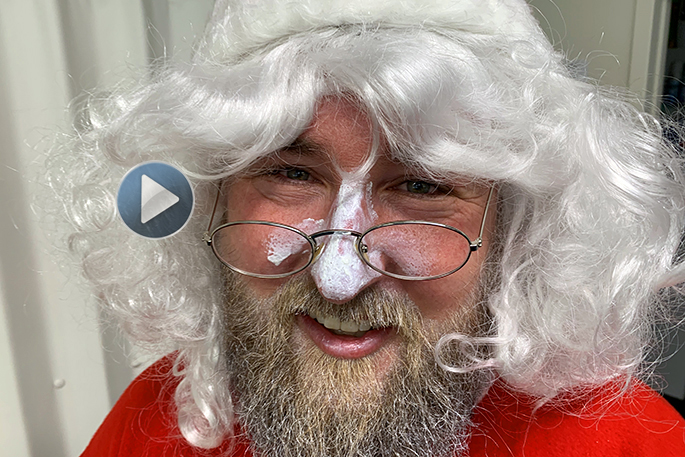 Click the image above to watch the video
Santa and Elsie his helper elf have paid a visit to the Elm Tree Early Learning Centre in Mission St, Tauranga.
Santa, who is actually Troy Edgecombe, the head grounds custodian at The Elms, has a child attending the centre. He came to deliver presents to all the children, but he also came to deliver a very important message to children and parents.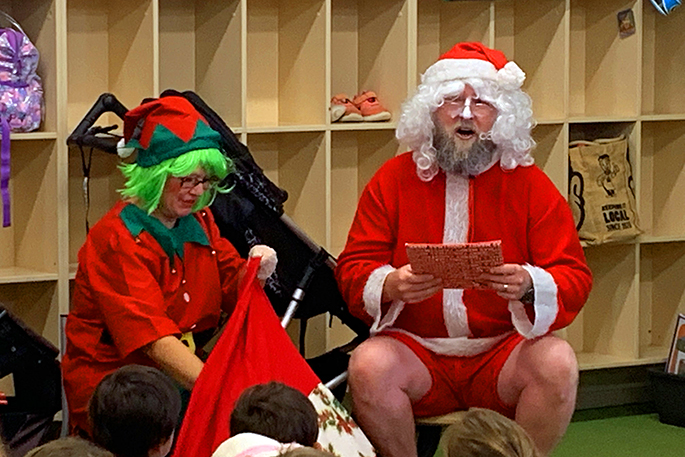 Elsie the elf and Santa giving out presents at The Elms Early Learning Centre
"I was a bit late getting to the Christmas party at the centre," says Santa. "Because I made an early morning visit to the beach. It was a nice morning, ho-ho-ho."
"I didn't go," says Elsie.
"Why didn't you go, Elsie?" asks Santa.
"I didn't have all my stuff ready," says Elsie. "But I did have my hat!"
"But did you have your sunhat?" asked Santa.
"No," says Elsie, looking crestfallen.
"Well, did you have your rash shirt?" asked Santa. "Did you have your sunblock? Did you have your glasses – sunglasses?"
Unfortunately Elsie had none of that.
"Well, how about we get those things and go to the beach later?" asked Santa.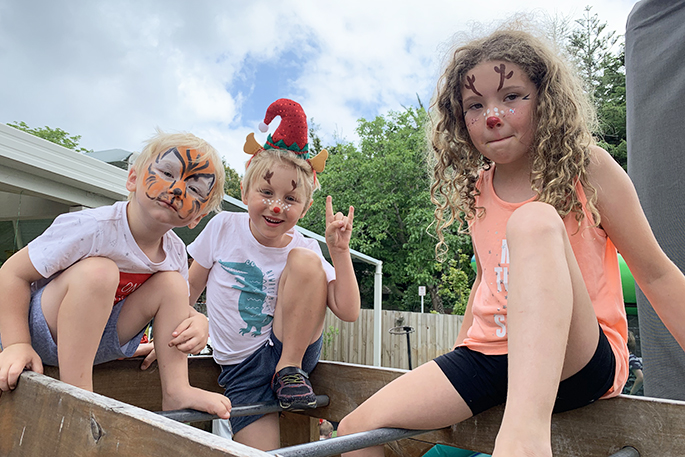 Franco Jamieson, age 5, Lucas Jamieson age 6 and Zoe Jackson age 8
Santa gave out his presents, and the children at the early learning centre had an opportunity to have their faces painted and play in the playground before heading off for a Christmas break.
Health Navigator NZ advise that while summer is a time for hitting the beach, swimming and spending time outdoors in the glorious sunshine, it's wise to remember to protect yourself from the sun's harmful rays.
Here are six top tips for staying safe in the sun over summer:
Cover up
Always cover up when you're out in the sun. That means not only wearing a wide-brimmed hat but also wearing long sleeves and pants. Remember to cover up as much as possible when at the beach and swimming. For example, rash shirts are great for providing extra protection when taking a dip.
Wear sunglasses
The sun can cause serious damage to your eyes so always wear sunglasses when you're outside, plus you'll look super-cool! Remind kids to wear sunglasses – they're never too young. Make sure sunglasses meet the New Zealand safety standard by checking the label or asking the retailer.
Use sunscreen
Always wear sunscreen. Make sure you apply it about 15 minutes before going outside and re-apply it every couple of hours. You must re-apply it more often if you've been swimming or you've sweated a lot. A broad-spectrum sunscreen cream with an SPF rating of 30 or higher is recommended. And use water-resistant sunscreen when in the water. Remember to apply sunscreen everywhere – that includes places you might not think about such as your ears, lips, back of the knees and tops of your feet.
Stay in the shade
If you're spending time outdoors, look for shade. This could mean sitting under a tree, bringing sun umbrellas or tents to the beach or seeking shade in the shadow of a building.
Stay out of the sun between 10am and 4pm
The sun is at its fiercest between 10am and 4pm. Try to stay out of the sun during this part of the day.
Keep an eye on your skin
Get regular skin checks and get to know your own skin. Make a mental note of your freckles and moles and, if they change, bleed or itch, of if new ones appear or you have any concerns whatsoever, see your GP or skin specialist straight away.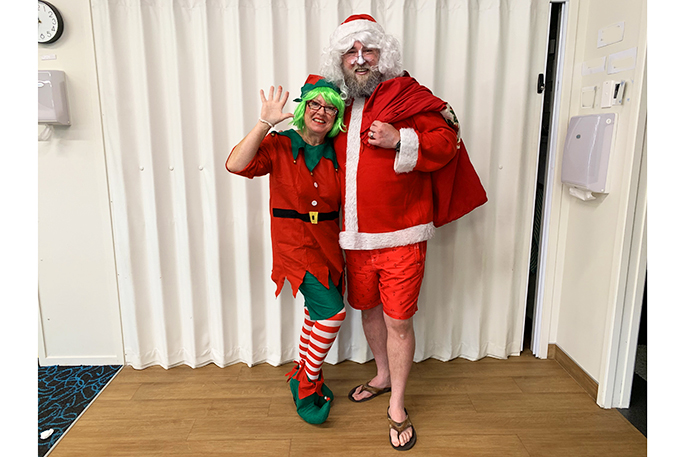 Katrina Edgecombe and Troy Edgecombe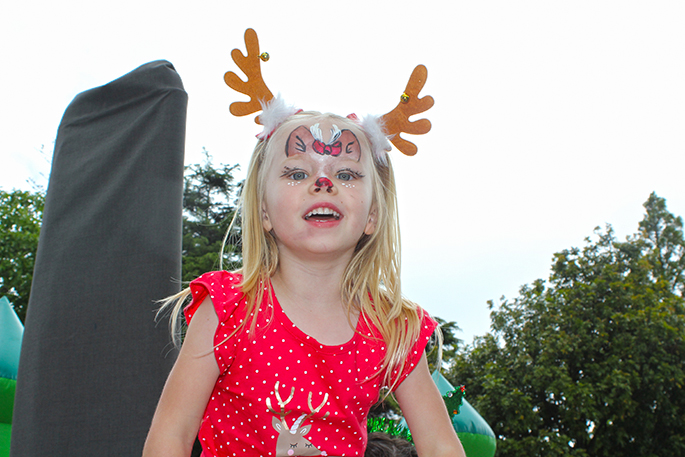 Mila Wells, age 4.
More on SunLive...