Singer excited for girl hangs at Gin Wigmore gig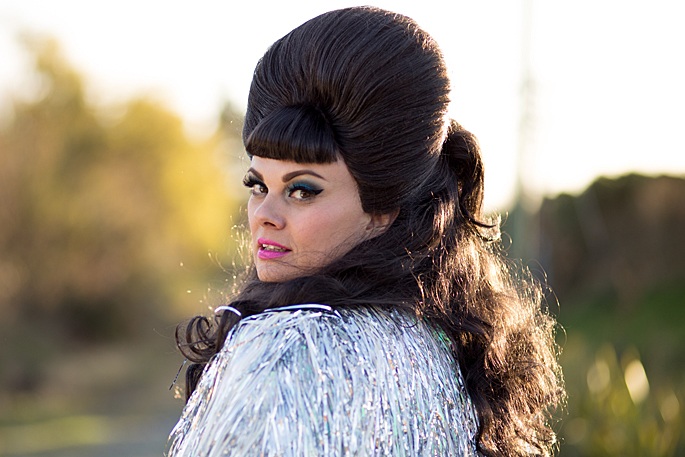 Singer Tami Neilson is thrilled to be a part of a powerhouse trio of women at her Mount Maunganui show in January.
Tami and Hollie Smith are opening for headliner Gin Wigmore at Soper Reserve on January 7.
"I haven't toured with Gin, but we've done quite a few shows together.
"Holly and I are really good friends, but we've actually never done a show together, so I'm really looking forward to it.
"I think the catch up's backstage are going to be good hangs."
Tami describes her music as the sound of an era.
"I'm kind of rockabilly, soul, country. That golden age of the fifties and sixties.
"If you found a lost album in the Sun Records vault in Memphis, that's kind of the vibe of my music."
The Canadian born songstress has been singing since she could walk and started her career in gospel music, singing on the weekends but her family sold the house and started touring when she was 12.
The Neilson Family Band toured North America for the better part of a decade and opened for music legends like Johnny Cash, Loretta Lyn and Mavis Staples.
"It's funny because when you're a kid and that's how you grow up, you kind of take it for granted," says Tami.
"So it wasn't until I became an adult and looked back and went, 'Oh wow, that really wasn't normal', that wasn't what everybody experiences.
"So I really appreciate that musical foundation that my dad and my mum built for us to stand on."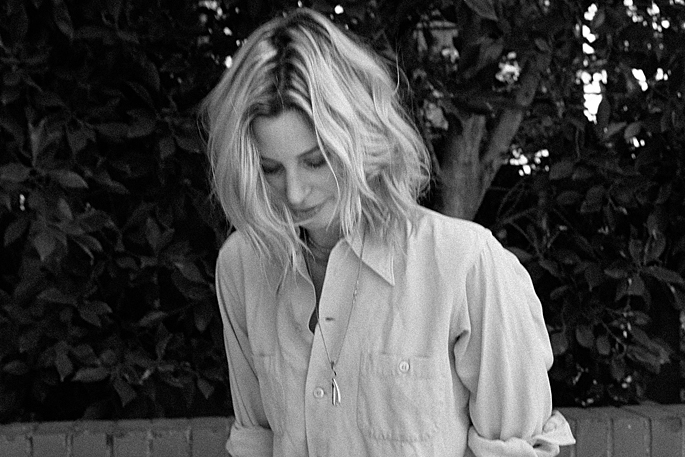 Gin Wigmore. Supplied image.
Her favourite person the band has opened for is rhythm and blues singer and civil rights activist Mavis Staples.
"She's my absolute hero, she was part of the Staple Singers who were an integral part of the civil rights movement.
"They were ruling the soul charts in the 70s and now she's had this huge resurgence.
"They always say don't meet your heroes but when I met her it was just everything I hoped and more."
Mavis is 80 and still touring and travelling the world which Tami says is inspirational.
Tami moved to New Zealand 15 years ago after meeting her now husband.
She was told she would be committing career suicide by making the move but Tami decided to embrace the Kiwi music scene.
"I needed to make the most of what I have and where I am and so I had to flip those negatives into a positive.
"I think for any ex-pat starting over in a new country in any industry it's really daunting especially in the creative industry or in the music industry.
"So much of your business relies on the people that you know and the connections that you make, and suddenly all of those things are completely gone.
"It took a while to find my feet and find the people that would be my musical family, but I found everybody very welcoming.
"We have such a great community of musicians here in New Zealand. It's a real family atmosphere and everybody has each other's back and celebrates each other's wins.
"The music that I sing in particular, country flavoured music, at the time was very much kind of made fun of or seen as your grandparents' music, whereas now I think in the past 15 years there's definitely been a huge shift in that mentality.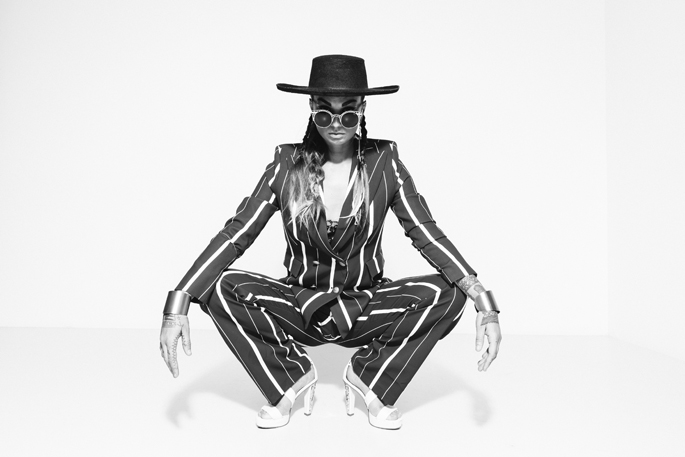 Hollie Smith. Supplied image.
"It's been quite a journey but I feel really privileged and honoured that New Zealand has embraced me as one of their own."
At the January gig Tami will be previewing songs from her new album ChickaBoom which will be released in February.
"We will be singing a lot of new songs from the album, as well as everyone's favourite songs from my back catalogue.
"This will be the first time in a little while that I've played Tauranga with my full band, the show's going to be a lot of fun."
Information about the show can be found at livenation.co.nz
SunLive has two double passes to give away, enter the competition here.
More on SunLive...