Drink better and avoid the Christmas hangover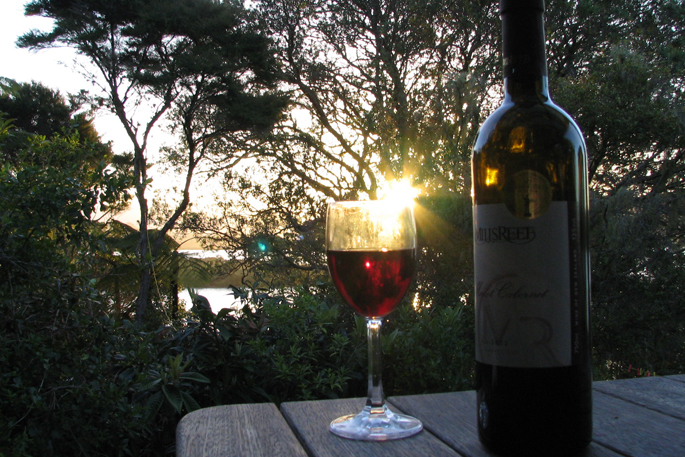 Responsible drinking champions are asking Kiwis to take it easy this festive season and avoid the Christmas hangover.
Typically, Christmas and New Year marks an increase in parties, family gatherings, work functions and barbeques with drinking a bit too much, often a component of the festivities, says Matt Claridge, spokesman for the Cheers responsible drinking campaign.
"Even when people intend to drink responsibly, it can be difficult to stick to this plan because getting drunk is often accepted norm, and social pressure can lead to poor choices around drinking.
"Our suggestion is to make this Christmas hangover free by setting limits and sticking to them. Instead of reaching for another drink, grab some H20 and get outside with the kids for a game of cricket."
Matt, who heads up the Cheers! initiative, says many Kiwis don't realise how much they're drinking because they don't know what a standard drink looks like.
"There is often a big different between a standard drink, a standard pour and, say, uncle's pour.
"Understanding how much you're really drinking is the first step towards making choices to drink better. Drinking more slowly, alternating water with every alcoholic beverage, eating food before and during drinking, trying lower alcohol drinks and knowing your own limits and sticking to them are all ways to drink better this holiday season.
"Parents also need to remember that they are important role model in their children's and teenagers' lives, so showing your kids how to drink responsibly, as well as talking to them about their own views on drinking are great ways to start them on a track that leads to better choices."
Cheers! top tips for better drinking:
Drink better and have a much safer night out or in while drinking.
Know what a standard drink is.
Keep track of how much you drink – daily and weekly.
Set limits for yourself and stick to them.
Keep hydrated – start with non-alcoholic drinks and alternate with alcoholic drinks.
Try drinks with a lower alcohol content.
Eat before or while you are drinking.
Never drink and drive.
Be a responsible host.
Talk to your kids about alcohol.
More on SunLive...