Death toll at 17 following White Island eruption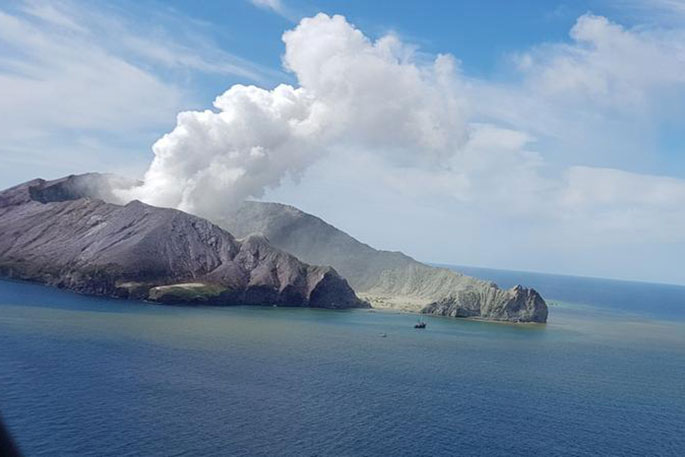 A Seventeenth person has died following Whakaari / White Island eruption.
Police can confirm a further person has died in Middlemore Hospital last night following the Whakaari / White Island eruption, says Deputy Commissioner John Tims, National Operations Commander.
"Police were advised of the death shortly before 11pm."
"The death of this person brings the official number of deceased to 17, 16 of whom died in New Zealand and one in Australia."
Searches were underway again yesterday between Whakaari / White Island and the mainland, for the remaining two people missing after the eruption nearly two weeks ago.
It's presumed the bodies of 40-year-old tour guide Hayden Marshall-Inman and 17-year-old Australian tourist Winona Langford, were washed out to sea.
Police observers, a coordinator and local Coastguard volunteers are involved in the efforts.
If anyone comes across a body in the water or along the coast, they are urged to call 111 and wait at the location until emergency services arrive.
Last week Workplace Relations and Safety Minister Iain Lees-Galloway urged tourists to ask adventure companies whether they were registered before booking or using their services.
Not all companies on the island at the time of the eruption were registered as adventure tourism operators, thereby missing out on regular audits.
White Island Tours was the only company registered.
Additional reporting RNZ.
More on SunLive...