Christmas lights lighting up Tauranga communities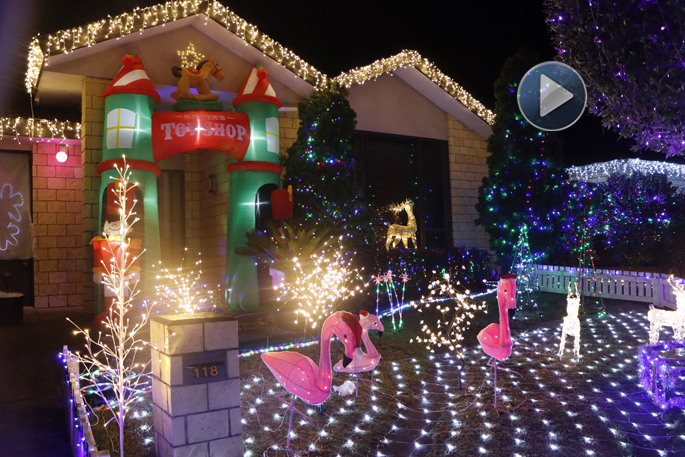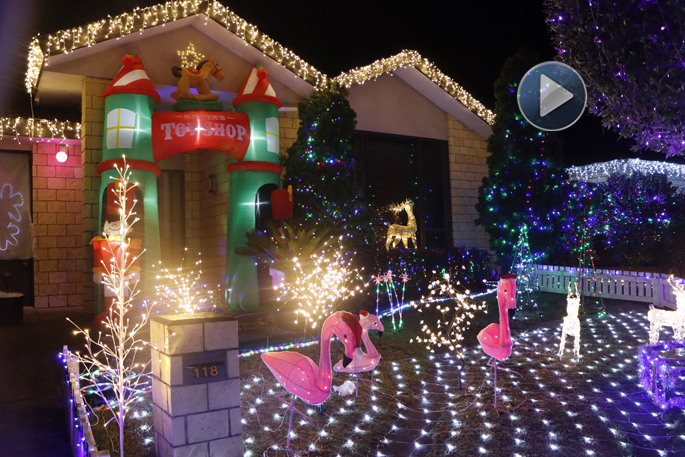 Click the image above to watch the video
As Christmas time gets closer, it seems there is more and more magic in the air.
Summer is on its way, school and work are on break, and there is something for everyone to enjoy.
Many streets and suburbs around Tauranga have lit up their garden, their house, anything that can be decorated with Christmas lights, and have put on a display for members of the community of all ages to enjoy.
There is always something about Christmas lights – you could stare at them for hours and just feel memorised.
SunLive took to the streets on Friday night to see the Christmas lights on display and to capture the joy of all ages enjoying the magic.
Along Plover Place, in Maungatapu, families were walking up and down the street, enjoying the display the households had put on for them.
One of the children watching the Christmas lights, Tane, says his favourite thing about Christmas is being able to hang out with family and also the presents. He likes the Christmas lights because of how bright they are.
Kayla says her favourite thing about Christmas is being about to celebrate it with family. Her favourite thing about the lights is that everyone can spread them everywhere and let others celebrate and have a lot of fun looking at them.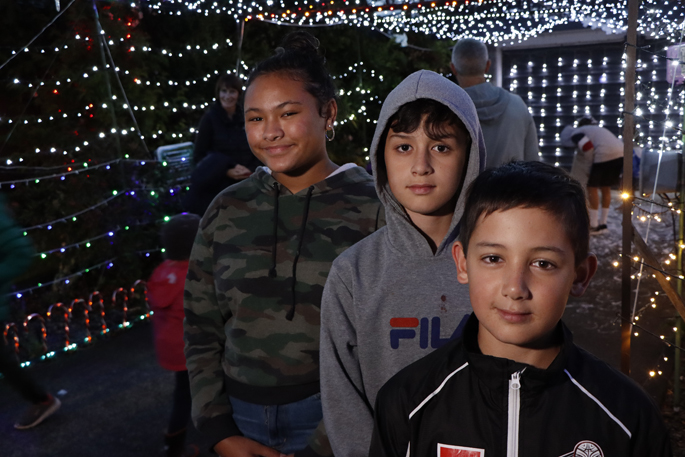 SunLive also headed out to Wairakei Ave in Papamoa, where Hannah says her favourite part about Christmas is the presents.
She says she likes how many Christmas lights there are along the street and that she is able to do it with her friends and family.
Brijana says her favourite thing about Christmas is the food and spending time with family.
She says she likes the Christmas lights because you are able to take photos in front of them.
For those wanting to get out and about in the community and looking at the Christmas lights, head along on the 2019 Weekend Sun Christmas Light Drive, where you can see the best lights in the neighbourhood.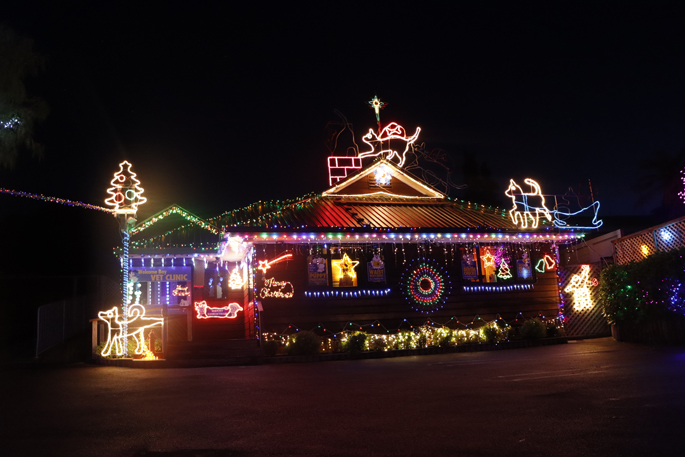 Greerton:
2 Maitland Street.
Waihi Beach:
126 Seaforth Road.
Katikati:
119 Park Road.
123 Park Road.
15 Ongare Point.
2 Chelmsford Street, Kauri Point.
69B Fairview Road.
75 Wills Road.
Ohauiti:
1 Riddington Rise.
Pyes Pa:
31A Mortlake Heights.
44 Kereru Place.
Matua:
16 Woods Avenue.
59 Tilby Drive
Tauranga:
4 Neil Place.
941 Cameron Road.
Welcome Bay:
1 Highlander Place.
26 Estuary View Road.
31 Cumberland Crescent.
51 Discovery Avenue.
58 Welcome Bay Road.
81 Orion Drive.
Paengaroa:
2 Tutea Place.
11 Tutea Place.
Mount Maunganui:
19 Oleander Lane.
44 Ascot Road.
55 Russley Drive.
Te Puke:
47 Valley Road.
4A Puriri Avenue.
7 Glen Terrace.
Maungatapu:
5 Plover Place.
9 Plover Place.
12 Plover Place.
14 Plover Place.
22 Plover Place.
Papamoa:
1 Kamahi Crescent.
11 Monaro Place.
12 Fuller Street.
114-134 Wairakei Avenue.
123 Wairakei Avenue.
124 Wairakei Avenue.
193A Parton Road.
2 Catamaran Way – off Santa Monica Drive.
25 Montego Drive.
30 Bucklands Crescent.
5 Aranui Drive.
54 Sandhurst Drive.
97 Blake Boulevard.
Evans Road Community Church – 30 Evans Road.
More on SunLive...