Pop up and traditional carol services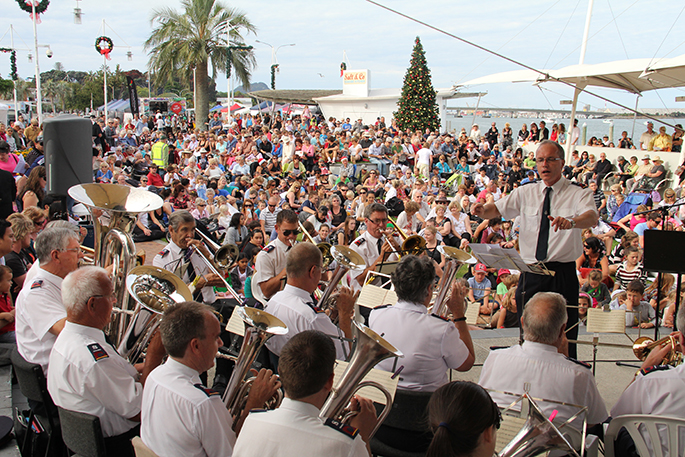 For those who love Christmas carol singing, there's something for everyone today, both indoors and outdoors, as churches across Tauranga city pull out all the musical stops to celebrate.
There are two outdoor 'pop up church' carol services today at Mount Maunganui and Tauranga city, as well as two more traditional indoor carol services, again at Mount Maunganui and Tauranga city. The Mount service features one of New Zealand's leading baroque chamber choirs.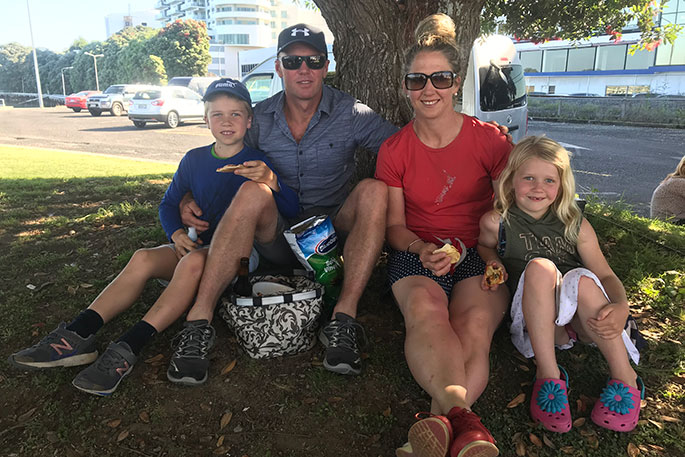 George Butt, 9, with parents Paul and Christina Butt and sister Catherine Butt, 7 enjoying Carols on the Waterfront last Christmas
Starting with the outdoor 'pop up church' services, a Christmas celebration will be held at Mount Maunganui this evening from 7 – 8pm at Te Papa o Nga Manu Porotakataka – the old Phoenix carpark - at 137 Maunganui Rd. Mount Maunganui Baptist in association with Pop Up Church on the Coast will have a band playing some sweet tunes including some sing-along Christmas carols for everyone to enjoy.
A brief message of encouragement on 'The reason for the season' will be delivered at this free, family-friendly event. It's a perfect addition to heading on down to the beach or arriving earlier for a picnic or dinner at the Mount.
The Pop Up Church on the Coast Mount Baptist event is the first of four Mount Maunganui 'Sunday Sounds Good' events planned over the holiday season. On December 29 there will be a Gospel Reggae event on January 5 – Artinian, and January 12 – ColourCollide.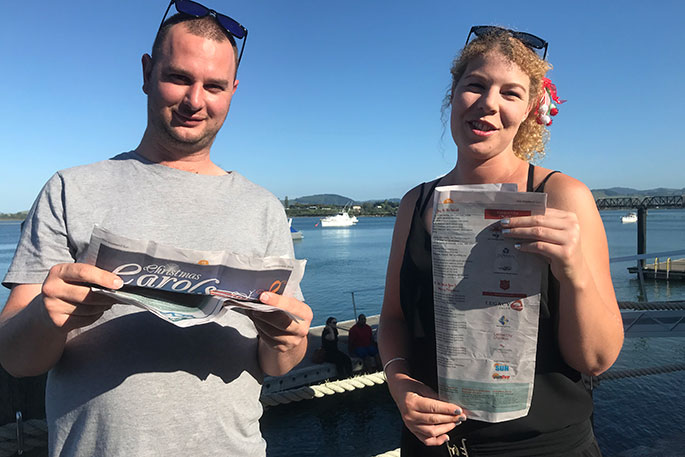 Ryan Hunwick and Aimee-Leigh Brunsdon joining in with carol singing last Christmas on the Tauranga waterfront
The annual Tauranga 'Carols on the Waterfront' event returns for its eighth year to the Tauranga city centre. Everyone is welcome at this free family friendly event where the festive season will be celebrated from 5.30pm – 6.30pm. Bring your picnic blanket, dress up if you like, enjoy the start of summer and celebrate Christmas with friends and family by singing along with everyone as they enjoy favourite Christmas carols.
'Carols on the Waterfront' is a combined celebration by the six central city churches - Holy Trinity Tauranga, St Peters in the City, Tauranga Central Baptist Church, St Mary Immaculate Catholic Church, St Luke's Church, and Tauranga Salvation Army. The event is also sponsored by Downtown Tauranga and Tauranga City Council, in association with The Weekend Sun.
Heading indoors, there are two more traditional carol services being held at Mount Maunganui and Tauranga.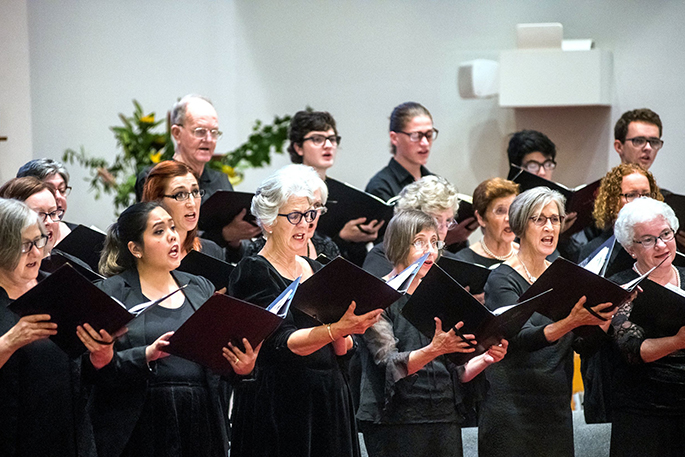 The Scholars Baroque Aotearoa Chamber Choir recently singing Messiah. Photo: Ezra Newick/Scholars Baroque Aotearoa website
A traditional Christmas carol service led by Scholars Baroque Aotearoa Chamber Choir will be held at St Peter's Church in Victoria St, Mount Maunganui at 7pm tonight.
Previously named Scholars Pro Musica, the choir changed its name to Scholars Baroque Aotearoa in 2018, and each year performs a carol service ​​​as a way of thanking the parish for the use of their facilities for rehearsals and performances. This year, the Scholars Baroque, one of NZ's leading baroque choirs, will be introducing some new carols under the baton of conductor Chalium Poppy.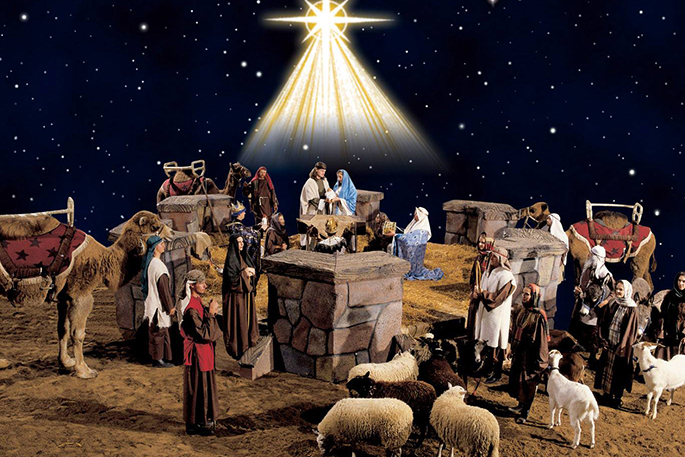 Photo: St Georges Facebook page
A carol service is also being held today from 6.30pm – 8pm at St Georges Church in Gate Pa. The service includes readings about the Christmas story, carols sung by the St Georges' singers, and favourite carols for everyone to sing along to. It also includes a film made by the children of the parish about Christmas. A delicious supper will be served afterwards for all who attend.
St Georges Church had a celebration recently that excited many of the congregation when Richie and Gemma McGaw also came along.
"We had a great morning celebrating with Yvonne as she marked a big birthday and brought her great-grand-daughter to be baptized," says Anglican Parish of Gate Pa vicar Rev'd John Hebenton. "And Charlotte brought her mum and dad."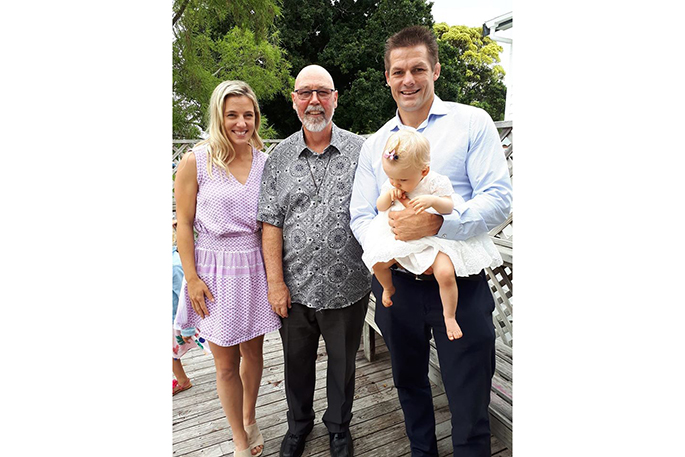 Gemma, Richie and Charlotte McCaw with Anglican Parish of Gate Pa vicar Rev'd John Hebenton in early December
More on SunLive...