A timeless cookbook from Aquinas College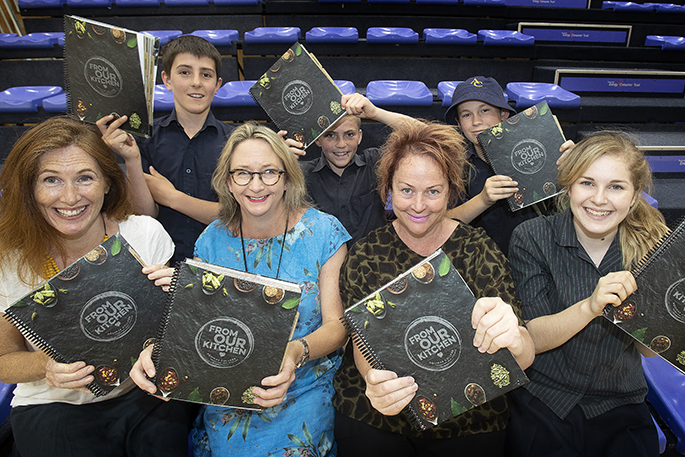 On opening a copy of Aquinas College PTA's newly published cook book, 'From Our Kitchen', I'm struck first by the images. Photos of people stand alongside stunning images of food.
There's immediately a sense of timelessness and warmth to this collection of loved recipes from friends of Aquinas College.
"We want it to be a reflection of the spirit of our school community," says Aquinas College PTA Chair Lee Ann Taylor. "Today I had an ex-parent who works at St Mary's School email me after she saw it, to say it had given her goose bumps because it was such a lovely reflection of Aquinas College. Her girls had gone through here and she felt it had a lovely feeling and a lovely spirit."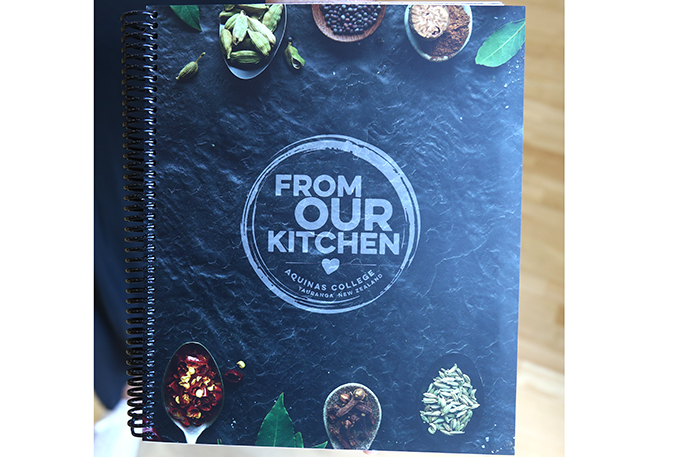 It's the first time the PTA have produced a cook book.
"One of the motivations for it was that a parent had a friend who produced a successful community cookbook for the Tamahere Model Country School in the Waikato," says Lee Ann, "and she came to us with inspiration.
"We wanted to develop a legacy project, something substantial that could stand the test of time. We're very mindful that lots of parents are really busy, and while they'd love to be of help, they are time-poor or they can't. So this gives people the opportunity to be part of and support the legacy project."
It's not just a cookbook. When you go through it page by page, you find stories of people and Aquinas woven in through the recipes. There's a multi-generational feel to it, and a sense of the servant heart that's expressed through the values of the Catholic college.
Some people have generously sponsored a single page, some a double-spread, and some families have sponsored the bottom section of a page.
"All those different contributions have brought the book together," says Lee Ann. "We asked people for their favourite tried and true recipe, one that is special to their family."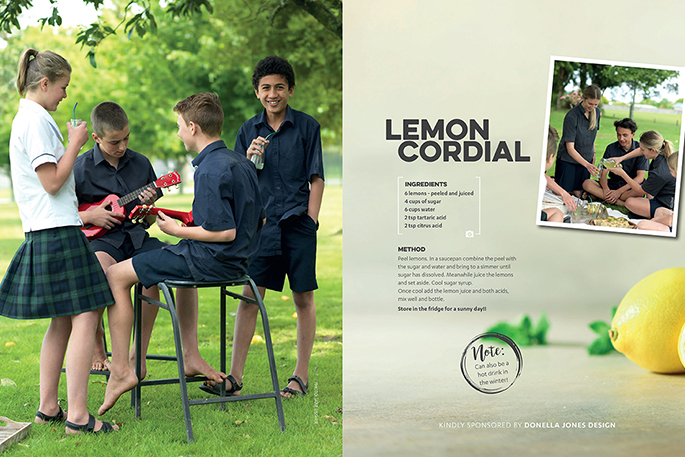 Nicky Smith, an Aquinas mum and celebrity chef, has peppered pages with tips on maximising the value from recipes. Bay of Plenty MP Todd Muller's wife Michelle has provided her 'Cricket Scones' recipe, which have developed a bit of a following amongst the cricket families of Aquinas. She also provides a tip – "If you are making the scones for the side-line, you will definitely need to double the recipe!"
"We want our recipes to be simple, as life gets busy for people, and we want the book to be a 'go to'," says Lee Ann.
The book has sections such as breakfast, and lunches which include school lunch box ideas, pies, frittatas, tart and soup recipes. Head girl Lucy Maher has provided her Pork Belly roasted with ginger and spring onion sauce recipe. Head boy Fergus Lellman, who represented NZ under 19 versus Bangladesh under 19 in September, and had an outstanding unbeaten century (116 not out), has provided his favourite Teriyaki Chicken recipe.
Beautifully produced, there are also pockets brilliantly added, where you can slip extra recipes, notes or photos into the cook book.
There's Madi's Lunch Jars, a breakfast recipe from Catherine MacLoughlin and Hamish Carter - the pair behind Oscar Restaurant Winebar & Otto Eatery on the Strand, and Blomquists Dukkah from Sue and David Blomquist in Greerton.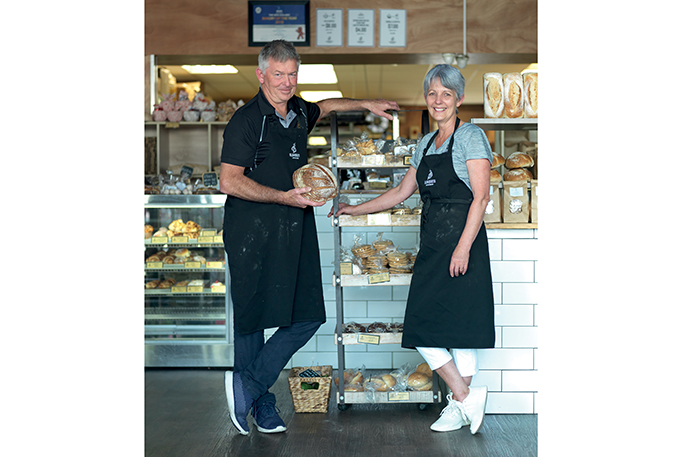 David and Sue Blomquist
Most of the businesses represented in the book are connected with the Aquinas school community in some way, employing students part-time, providing services to the college, or even having their own children attending.
The Meehan family roots run deep at Aquinas College. After Anselm Meehan was entrusted to find land to house the school, he negotiated the purchase agreement with two neighbouring kiwifruit orchardists in 2000. Active in the school community since then, it looks likely that a fourth generation of Meehans will enrol and continue their legacy. The family has provided their favourite Brown Rice Salad for the book, with the note that for a large family, you can simply double the recipe.
There is a smoked kahawai fish cake recipe, and Matua Tu's famous fried bread burger; he recommends that the dough can also be turned into a pizza base.
Photos of students throughout the book show them enjoying homemade lemonade and picnics, and serving at a tea party in the gardens at The Elms.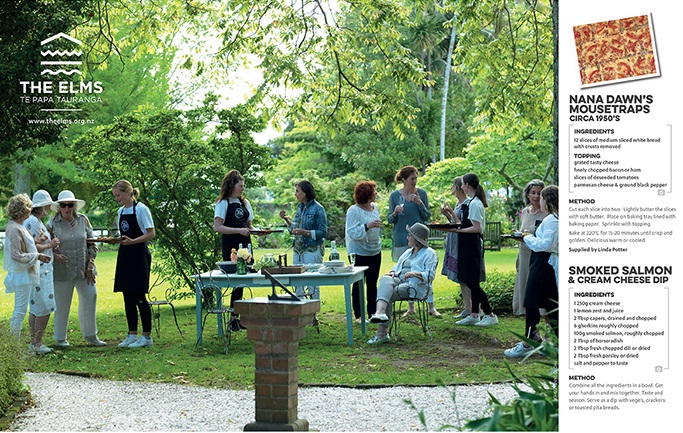 "One of the biggest PTA values is serving our community and others," says Lee Ann. "We want our students to see what real kindness and caring is. They come along and support the PTA with open hearts and with a really good spirit and attitude."
'From Our Kitchen' is out now and available for purchase at Pak n Save Tauriko and My Pharmacy Papamoa for $39.95, two for $70, or ten or more $30 each. They can also be ordered by emailing ouraquinas@gmail.com.
More on SunLive...