Mount tennis club wins big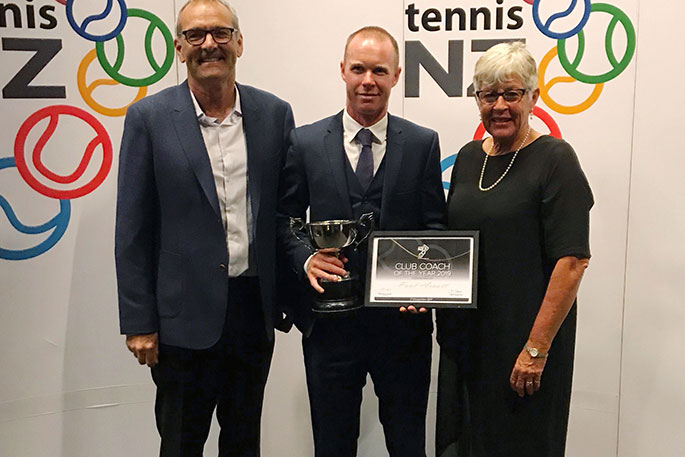 The membership of a local tennis club has doubled over the past three years, thanks to the efforts of a hardworking coach.
Mount Maunganui's Paul Arnott has been awarded Club Coach of the Year for the Tennis NZ awards.
He's been at the Mount Maunganui Tennis Club for three years, and on arrival, there were only 260 members.
Now there are about 420 members, and Paul reckons the club is going to grow in years to come.
Alongside the big win, Mount Maunganui Tennis Club has been shortlisted for Club of the Year.
Volunteer Lynne Hanson has also been shortlisted for Volunteer of the Year.
"To be nominated for three awards for the same club in one ceremony, that's unheard of really. It shows how well we are going in regards to our club, coaches and volunteers," says Paul.
Paul says he has visited multiple primary schools to boost club numbers, and introduced a range of classes suitable all ages.
"I'm pretty pro-active, I have done a bunch of things this year which has helped boosted participation numbers," he says.
I have gone into primary schools to get kids to come down to the club, giving them free lessons and trials," he says.
"When I arrived there were only 50 juniors, now we have 170.
"We are also investing in training up our younger assistance to be coaches shortly," says Paul.
He says it's his longtime passion for tennis which motivates him to take it to the next level at work.
"I have been doing it for over 20 years now, every day is a good day for me."
"There is no reason for this club to not be fantastic, it's in a popular area and our facilities are awesome. Now, the energy down is just buzzing."
More on SunLive...