Fundraising and spreading the Christmas cheer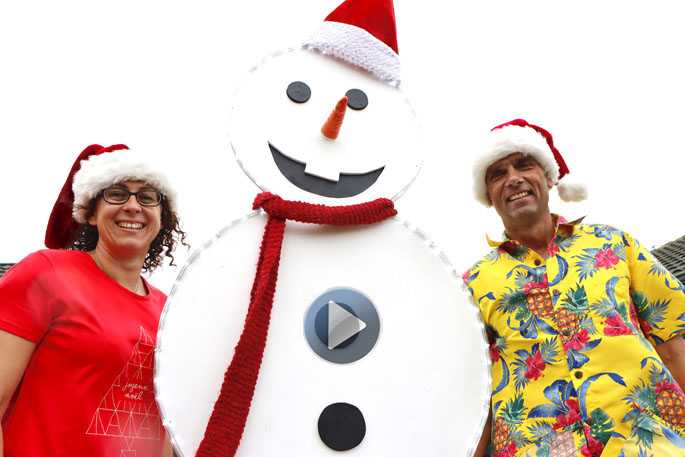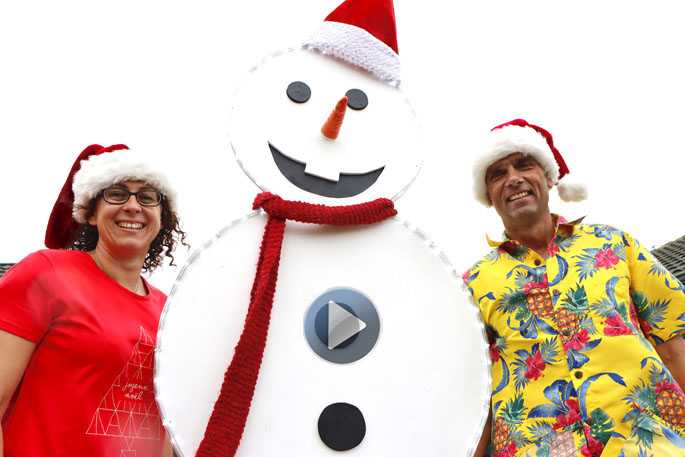 Click the image above to watch the video
It's not unusual that if you go driving through the suburbs at this time of year, you'll find houses twinkling in the night, showing off their Christmas lights display.
Along Wairakei Ave in Papamoa, all the households have got together and are making a fundraising event out of it.
Hamish Williamson moved into the street four years ago and says the Christmas celebration is something that has grown over the last few years.
"It's hard not to get caught up in a really neat street, social wise, community spirit, all sorts of things, and part of that was very Christmas lights go up on the street and it's just grown year on year.
"I guess we felt a bit intimidated at first, like crickey there is a whole lot of lights on the street, we better do something and keep up with the Joneses sort of thing.
"But it wasn't like that in the end. And it's been really awesome because every night leading up to Christmas time, there's people on the street and they come along and they just love being part of the atmosphere that's on the street.
"The kids are all excited, they see the lights and it's a time everybody's busy and it's nice to be able to provide entertainment for the community that we all enjoy. And that's what it's all about. Seeing the joy on the kid's faces, parents as well. They just love it. It's just really neat being part of a community at large and bringing us all together to just share a bit of joy and take a check out from our busy lives."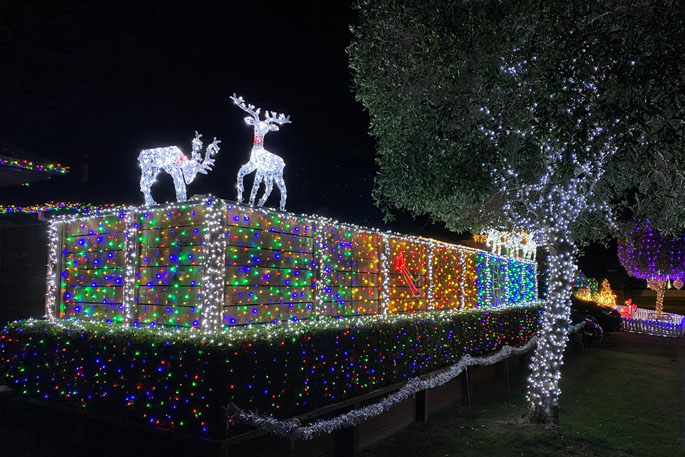 Christmas light display along Wairakei Ave. Image: Supplied.
On the street, Hamish says they are lucky enough to have a reserve and they are taking advantage of that this coming Sunday when two bands will be performing live, there will be things to purchase for a gold cold donation, with all proceeds going towards the Waipuna Hospice.
Last year they did the same thing and managed to raise $1600 for the hospice.
"It was really neat to be able to do that and feel the community support for that," says Hamish.
"People were turning up with their picnic blankets, sitting down and enjoying the live music for a couple of hours. By the time that was over, it was dark so people were enjoying the streetlights.
"The feedback from the community and the joy that brought we thought we're going to do it again this year. Growing on that, we've invited local business to partake and contribute to and what where they can, so we're doing a raffle, raffling off items.
"So they've really come on board and support it and I guess part of that has been too as neighbours, we've actually gotten to know our businesses and the community better, and it's just really neat to bring us all together, and we're bring something more to this community than just going to work every day."
He says they don't have a fundraising goal and their goal is to just bring people together for a common cause.
"If it's $1 or $100 that goes to Waipuna Hospice it's all worth it because seeing the joy on the faces of the kids, the parents, and just having some time out, spending some quality time as a community is what it's all about as neighbours, and I'm sure I speak on behalf of every single one of our neighbours and the wider community – it's a real neat feeling."
Christmas light display along Wairakei Ave. Image: Supplied.
This Sunday, December 22 from 6.30pm to 8.30pm in the reserve along Wairakei Ave, there will be live bands, a sausage sizzle, pancake making, as well as members of the community walking around with donation buckets.
Once the bands finish at 8.30pm, the raffles winners will be announced. Once it gets dark, the residents are encouraging people to walk the streets and enjoy the Christmas lights.
"Just come along, enjoy the band, enjoy the lights, wander the streets, bring your friends and family – anyone you want to bring. Everybody's welcome."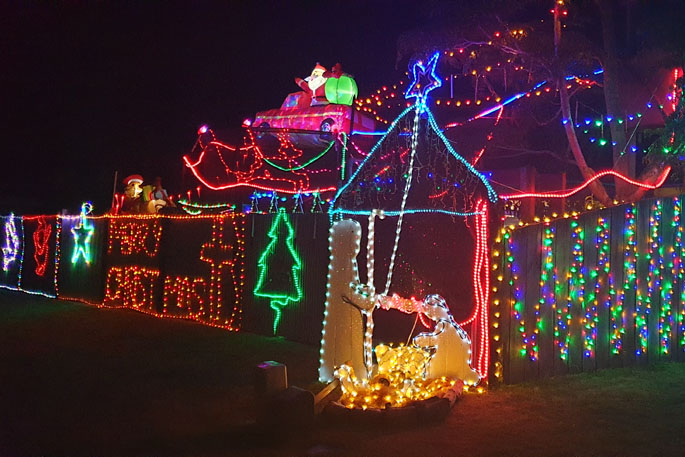 Christmas light display along Wairakei Ave. Image: Supplied.
More on SunLive...