Coromandel main street upgrade nearing the end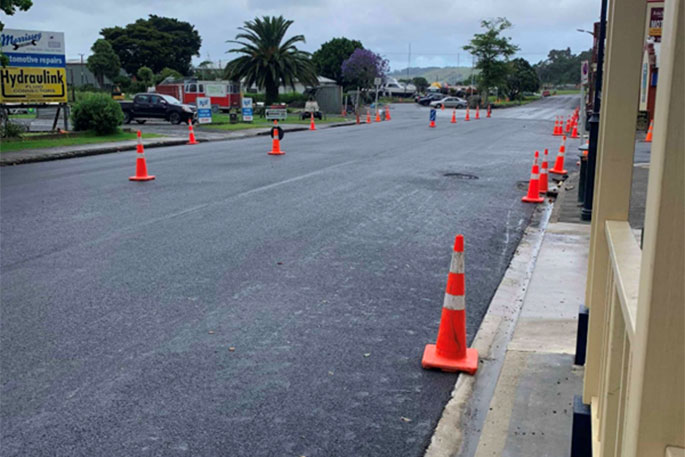 Roadworks in Coromandel Town are just days away being completed - just in time for Christmas.
The road marking will be completed this evening to minimise the impact to road users and businesses.
The road will remain open during this time (but there will be no parking allowed) so the contractors can spray the lines.
The lines to mark out the roundabout will be completed by the end of the week.
Last week Downer, our contractor for the project, shaped and rolled the base course, and the contractors have started sealing the road.
The cobblestones for the roundabout will be installed before Easter 2020, in conjunction with some other minor finishing touches to the main street, including gardens and landscaping.
"We would like to thank the local businesses for their patience and cooperation during the project. We will be in touch with the local businesses early next year and the public to inform them about when we will start the finishing work," says Thames Coromandel Council's manager for the project, Steve Bremner.
There will be no more project meetings until the New Year when the Downer team returns to complete the project.
For more information on the project visit our project page.
More on SunLive...