Mauao Base Track to open for Christmas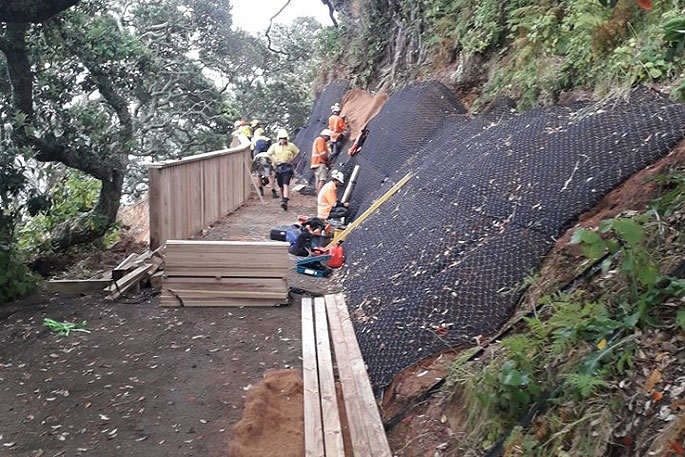 Pram and wheelchair users rejoice – the Mauao Base Track will open for the busy holiday season.
Tauranga City Council staff and contractors have been working tirelessly since a decision was made last month to repair a section of track damaged by a major slip in 2017.
The new section is expected to open to the public from Friday, after repairs proceeded on-time and under-budget.
Mayor Tenby Powell says the feat is a testament to the commitment, determination and hard work of everyone involved.
"Friday's opening shows that people can achieve great things in a very short time when they strive towards a common goal.
"It means that our city's greatest taonga is accessible for all."
The mayor says the accomplishment wouldn't have happened without the guidance and goodwill of Mauao's iwi owners.
The Mauao Trust has guided council staff in their engagement with experts to ensure the maunga is safe and accessible for wheelchairs and prams. The Trust represents the three iwi of Tauranga Moana, who collectively own Mauao.
The repairs include excavations, track realignment, installing a hand rail, improving drainage, and stabilising the area with geotech cloth and soil nails.
After the holidays, further work will be undertaken to finalise the repairs.
It's expected the new section of track will be closed during February for this to occur. People will be able to complete the circuit using stairs during this time.
The track section will be formally opened once this work has been completed.
The full cost of the repairs is yet to be determined, but is expected to be a fraction of the $4.65 million that was approved by the last Council for a plan to bypass the slip area with a new 350m section of track and boardwalks along the beach.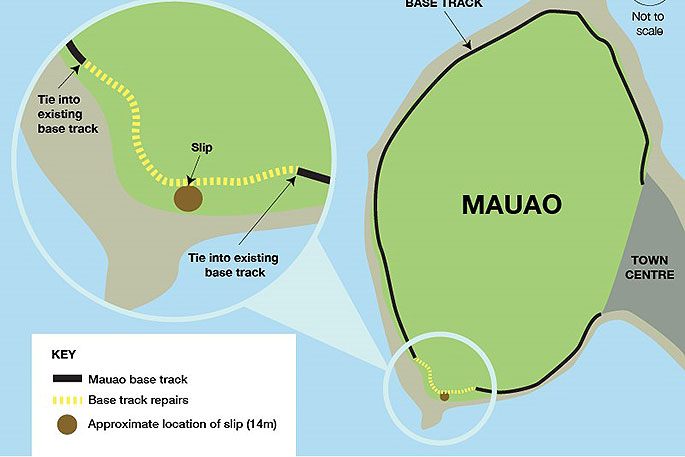 More on SunLive...