Colder than normal weather spreading across NZ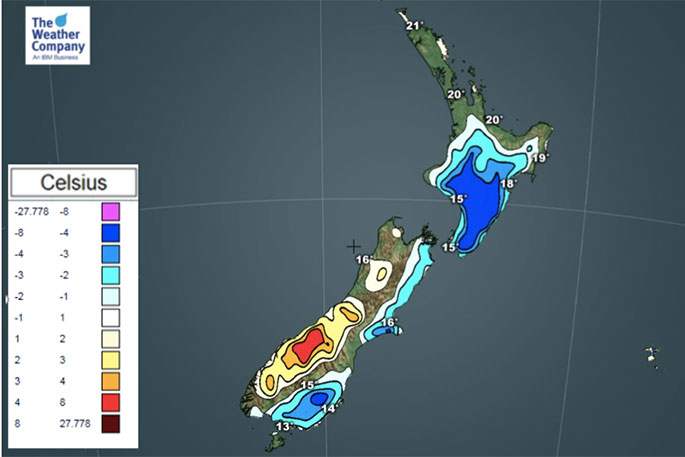 Australia has a heatwave while New Zealand is slipping back to spring with below average temperatures moving in.
"Over the next week, New Zealand has at least three strong south to south west changes moving through," says WeatherWatch.co.nz
"Not only will this keep the Australian heatwave over their way but it will usher in cooler Southern Ocean air bringing below average daytime highs and colder nights over New Zealand."
December is an unsettled month and true summer weather often doesn't set in until January - and even then NZ's location on earth means we can get sudden cold changes just as easily as sudden sub-tropical ones.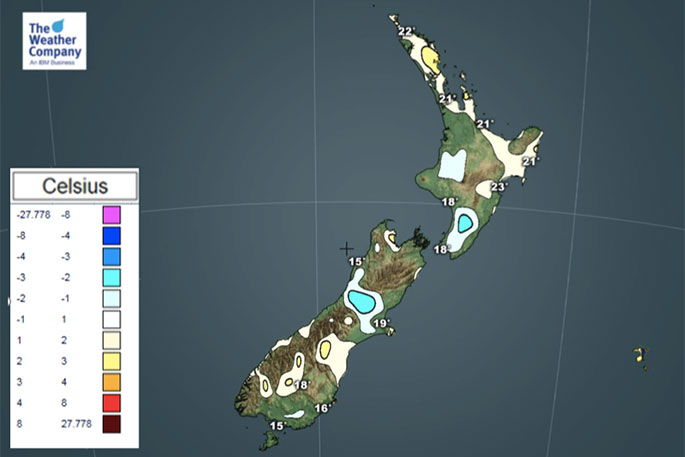 Forecast temperatures for Thursday.
"But after all the hotter than normal weather lately this temperature drop to below normal may really stand out for some people and feel "cold".
"Daytime highs in some southern coastal areas may even be struggling to reach the teens today and this working week."
The very top of NZ is least affected by the changes - but the humidity dropping will make it feel cooler in the north with temperatures dropping back to average, or still staying slightly above normal.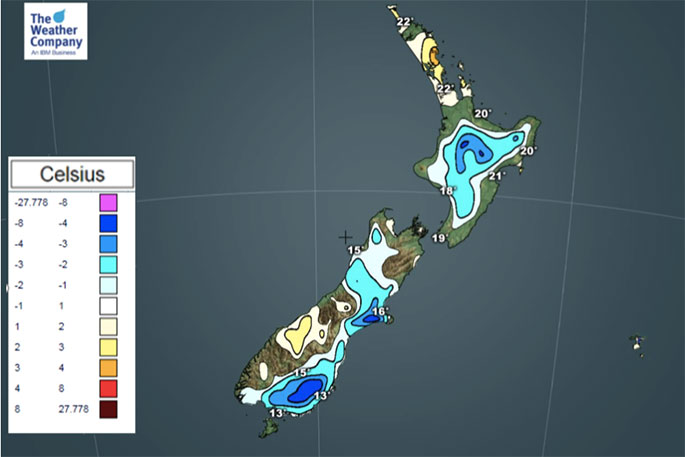 Forecast temperatures for Friday.
More on SunLive...