Giving the gift of groceries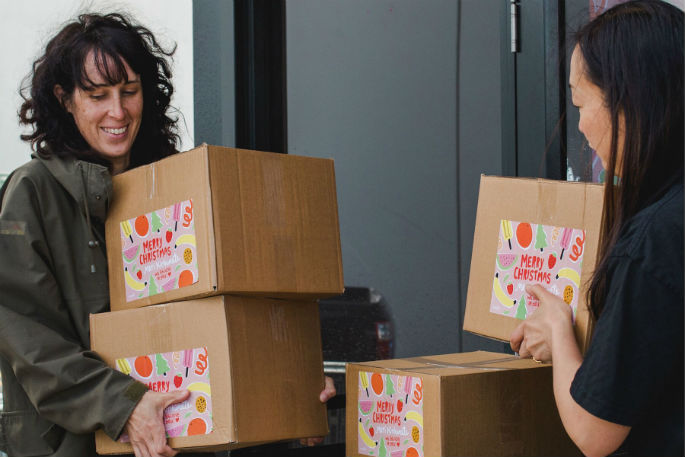 Curate Church's annual Gift of Groceries initiative is set to take place today, which will see more than 1200 grocery bags being handed out to more than 30 Bay of Plenty Charities.
It's the fifth year of the initiative, which will give food bags valued at $70 to charities including Homes of Hope, Oranga Tamariki, Department of Correction, Plunket and Waipuna Hospice.
Coordinator Stacey Mulgrew says this is a move to inspire others to spread love and generosity this Christmas.
"Christmas can be a really hard time for many people, so it is a privilege to be able to spread some Christmas cheer and hope to those in our community who are facing difficult circumstances.
"We hope this annual initiative sparks something in people's hearts to make a difference and be a spirit of joy and hope this festive season."
Gifts of Groceries has traditionally involved giving from the Curate community and individuals who have heard about the project.
Every year volunteers are inundated with stories about how these simple gifts of groceries have impacted people who have needed them.
A story last year was shared by one single mum who was waiting to be treated for blood cancer, couldn't work and had two boys with special needs at home with her every day. She was surprised and deeply moved by the grocery donation.
One volunteer speaks of the reaction she encountered of a solo father with his three children and Mokopuna: "When I gave the hamper to him he was in total shock and started crying and explained to me that he had a bill come in that he had to pay which meant things were going to be a little tough for him. He was grateful."
There are so many people, church, organisations and businesses in our community doing great things to help people this Christmas, says Curate lead pastor Joel Milgate.
"Christmas celebrates God giving us His son Jesus and so we celebrate by giving generously to those around us. It's a privilege as Curate to be able to be a part of that and do our best to ensure Christmas is an enjoyable time for as many as possible. It's just a small thing, but it can speak volumes."
More on SunLive...