Councillor's treaty remarks bone of contention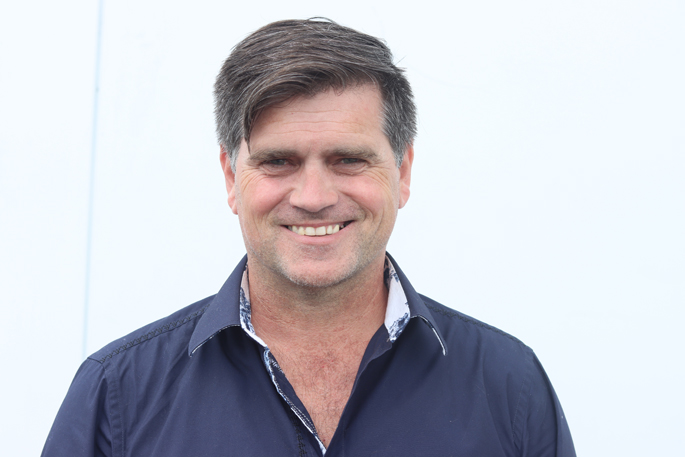 Comments made by Tauranga City Councillor Andrew Hollis continue to fuel a disagreement between himself and iwi leader Buddy Mikaere.
A local historian and former director of the Waitangi Tribunal, Buddy says because of Andrew's previous comments about the Treaty of Waitangi, his presence on council is a conflict of interest and he should be stood while council seeks legal advice on the matter.
"His [Andrew's] publicly stated views about the treaty, how it's a joke how it's past its use by date and 'let's stop the treaty gravy train'. Those kind of statements are not helpful and seriously objectionable to tangata whenua especially here in Tauranga.
"The Treaty of Waitangi is central to the legislation under which the council operates, that's the Local Government Act 2002. Part one of that act talks about needing to observe and give effect to treaty principles that's a fairly clear and direct message from government.
"The previous councils have made arrangements where we have various committees of council in which tangata whenua are represented and were able to participate in the formulation of policy or whatever through those means.
"But the crunchy part comes, I think when the time to make a decision by council, and they actually vote on something and that's where, tangata whenua have a serious objection to Mr Hollis being able to participate in any of that," says Buddy.
"My submission goes through the legal position, points out the obligation of council under their own, legislation to take treaty principles into account.
"I also pointed out to them that under their own standing orders there is a breach occurring there and if this person has a conflict of interest he should be stood down.
He has encouraged council to get a legal opinion on whether or not Andrew's presence on council is a conflict of interest.
"Go away and get a legal opinion on whether my view is correct or not and bring it back, but in the meantime have him stand aside so you can carrying on with the business council without the possibility that because he's there any decisions made by council can be challenged legally."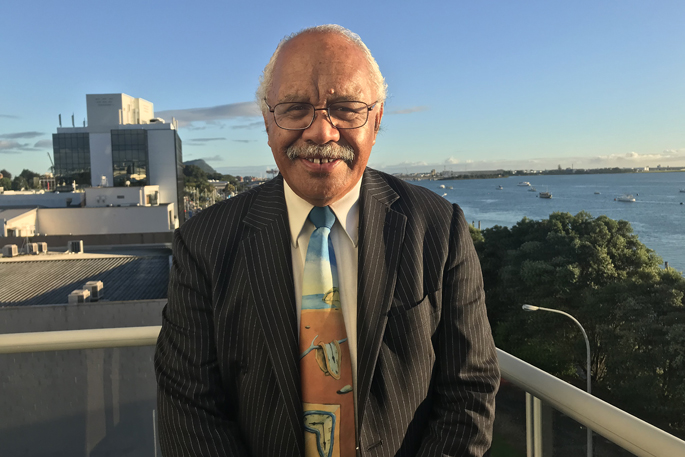 Tauranga moana iwi leader Buddy Mikaere. Image: SunLive.
Tauranga Council has sought legal advice and in the agenda for the Ordinary Council Meeting Tuesday, 17 December are documents from Brookfields Lawyers.
The documents say that in regards to matters raised in Buddy's submission to council, there is no power for council to stand down Andrew as a councillor.
"Council could not exclude Cr Hollis from any general meetings of council on the basis of perceived predetermination unless Cr Hollis were to make a declaration of a non-financial conflict of interest which would exclude him from being able to participate in deliberation or voting on a matter.
"The onus rests with an elected member to declare any non-financial conflict of interest which may affect their ability to make a fair and impartial determination on a matter. Council cannot oblige Cr Hollis to make a declaration of a conflict of interest nor can it make any ruling that such a conflict exists."
The document also states that elected members are under obligations under the council's code of conduct to conduct themselves in an appropriate manner with other members the community and with media including social media.
"We are not aware of any code of conduct complaint having been made and note that any comments made by Cr Hollis prior to being sworn in as an elected member could not be dealt with under the code of conduct."
Andrew says he 100 per cent supports Buddy's right to make a submission to council but he feels that calling for him to be stood down is a "bit of a waste of time".
He says Buddy has got the message that Andrew was trying to portray wrong.
"He says I deny the treaty and that's not what I've said in any way, I said I'd like to see the treaty end."
"Of course there was the burn the treaty comment which was taken fully out of context and blown far beyond its need.
"But it comes back to I think that the treaty's done its job and once all the settlements are complete we shouldn't need to lean on it terribly much at all.
"The fact that I've got an opinion about what the [Waitangi] Tribunal is and what the treaty is don't mean a blind thing when it comes to following the Local Government Act."
"I'm disappointed in Buddy in that the number of times that I've reached out to him and we've actually had a couple of conversations, that have seemed to go somewhere and he gave me a copy of his book. "I thought that it was a good gesture and for him blow up into this, and this was well and truly after my my comments were in the public arena, it wasn't a new thing for him.
"I just think it's disappointing that he's taken this and I think that what he's doing is being divisive.
"He accuses me of being divisive and yet he's the one that's causing division. I'm just getting about my business with an opinion."
Buddy on the other hand says he has invited Andrew to his home but he hasn't taken up the invitation.
"He doesn't speak to me for some reason although I have invited him to come to my home and to have a discussion.
"I'm happy to meet with anybody and debate this issue with them."
The issues Buddy has raised in his submission will be addressed again at the council meeting on Tuesday.
More on SunLive...