Live updates: Whakaari/White Island, day 8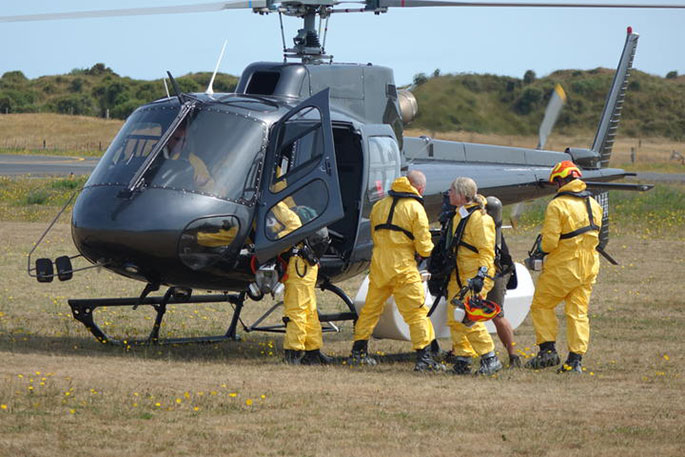 Police are today expected to make another attempt to find and recover the two bodies missing since the eruption on Whakaari/White Island a week ago.
Sixteen people have now died from the eruption. The latest confirmed death was of a patient transferred to Concord Hospital in Sydney for treatment.
There are still 26 people in hospital of whom 12 are in Australia after Australian Air Force planes last week transferred them to ease pressure on New Zealand hospitals and to allow the patients to be closer to their families. In New Zealand, 14 people are in hospital and 10 are in a critical condition.
Seven people have been formally identified so far.
Deputy Police Commissioner Mike Clement says it's becoming more likely that the two missing bodies had been been washed into the sea.
Rescue crews saw one of the two remaining unrecovered bodies in the sea after the eruption, but poor conditions in the water prevented recovery.
Mike says the other was either in the water or in the ravine between the crater and the ocean.
He says there will be no grid search of the island but police will need to ensure that no body is buried in sediment, which came in rainfall after the eruption.
Yesterday, he said a recovery mission on the island focused on an area along a watercourse running down the mountain to the sea, but that there were no signs of the two missing bodies.
There will be one minute's silence for the victims of the eruption at 2.11pm today, exactly one week after the eruption.
Prime Minister Jacinda Ardern says she will be observing the silence alongside members of Cabinet at their weekly meeting.
More on SunLive...