Top sporting talent gets a major boost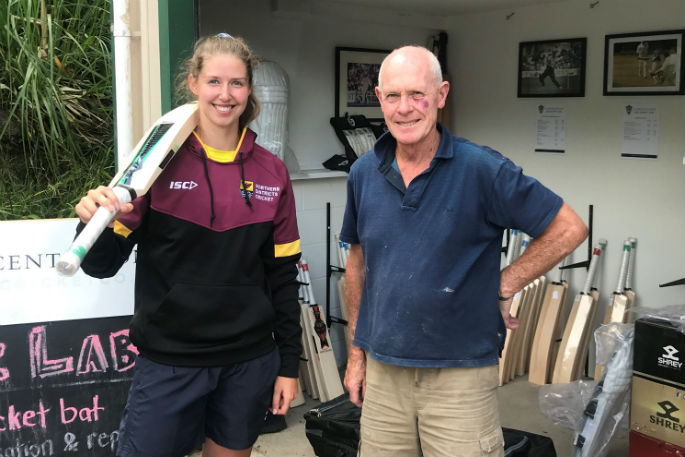 Holly Topp ends five years at Tauranga Girls' College this month with a highly impressive sporting CV.
The 18-year-old has been a sporting role model at the school. This year alone she played rugby, cricket, sevens, basketball, touch and she used to play hockey.
But it is rugby and cricket where she has made her mark.
She helped drive the rise of rugby at Tauranga Girls' and represented Bay of Plenty age group and secondary school teams at lock. This year she was selected in the NZ Maori Under-18 side.
The wicket keeper/batsman who plays her club cricket in Auckland has come through the Bay of Plenty Cricket pathway to move on to Northern Districts Under-18 and Under-21 sides. Last month she was selected for the Northern Spirit squad to contest the Hallyburton Johnston Shield and Super Smash over the summer.
"It is pretty exciting to make the Spirit squad for the first time. I am going to be training hard and obviously my aim is to make the White Ferns. I will put everything into it and then just see what happens, see how it plays out," says Holly.
Her excellence on and off the cricket pitch has been rewarded with Tauranga-based Centurion Cricket Company announcing Holly as their second cricket ambassador to join Northern Districts allrounder Brett Hampton.
Holly says it is a major honour to be appointed.
"I am really excited about it. I just had a hit with my new bat and it was so nice.
"It is more prestigious than being sponsored or being a brand ambassador for any other company because there are only two of us. I think having one guy and one girl alongside each other is really important because people forget there are differences in male and female cricket."
Kayne Henderson from Centurion Cricket Company is delighted to welcome Holly as their second brand ambassador.
"We had been looking for a female brand ambassador for a while and wanted someone who understood and bought into what we were trying to do. Holly is that person," says Kayne.
"Not only is she a talented sports person in her own right, but Holly is an aspiring doctor and this intelligence shows through. We feel she is well placed to support the next generation of female cricketers.
"We are very proud to support her on her journey to hopefully higher honours."
As Kayne alluded to, Holly is off to Auckland University to study medicine next year.
She intends to keep playing rugby and cricket in Auckland if time allows.
"I'd love to keep playing both but education comes first."
More on SunLive...