It's as Kiwi as…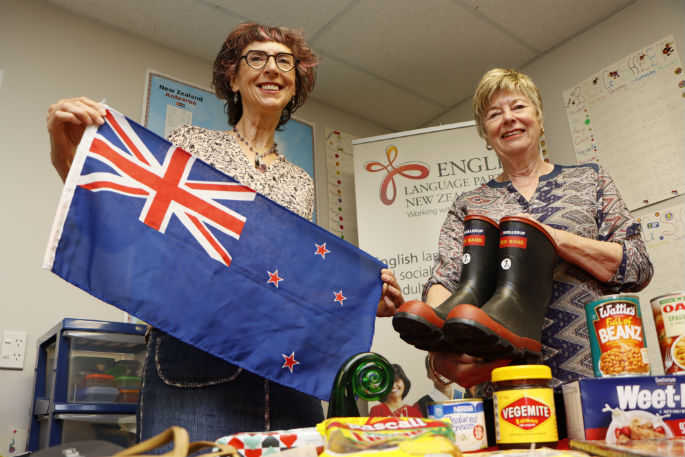 Free Kiwiana language classes in Tauranga will help resident refugees and migrants learn the 'rules' of New Zealand.
From learning about the iconic pineapple chunks to the place of tangata whenua in this country, the classes cover everything Kiwi, making it easier for students to navigate everyday life here.
"Learning how to get on in New Zealand is like learning the rules of a game. If you want to win the game, you have to learn the rules."
That's the words of English Language Partners Tauranga centre manager Philippa Cairns.
She says it's the community education centre's mission to help mature people get the knowledge to be able to function in New Zealand.
"That's why the classes are free. The Kiwiana classes are not just about teaching grammar and pronunciation - it's about understanding what makes a country tick."
The five-week programme will run twice a week for three hours starting on Monday, January 6, at the centre in Greerton.
Students will immerse themselves in Kiwi culture by sharing a morning tea of vegemite and pikelets, visiting local historical sites and learning about the significance of national holidays.
"We are going to cover all of those things – the significance of ANZAC Day and Waitangi Day. A lot of the students will know their kids are on holiday, but they won't know why," says Phillipa.
"We will visit the information centre, go to Gate Pa and Elms. Another thing we will do is head down to Bobby's for fish and chips."
Students will learn skills on integrating into different spaces such as work, school and their communities.
"We want them to feel comfortable here and to know what our customs are. That way you feel you're not going to tread on anybody's toes.
"If they're at work - will give them something more to talk about. Often people find it very difficult to know what to talk to their Kiwi workmates about," says Philippa.
The course will also cover Kiwi idioms and slang.
English Language Partners will also be running the NZQA Certificate in English Language Level 2 from February, which is free for residents and will allow graduates to join Toi Ohomai Level 3 courses.
For more information about the free language classes, email: bayofplenty@englishlanguage.org.nz or phone: 07 571 4181
More on SunLive...